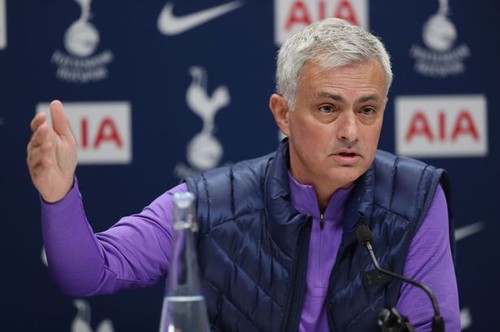 Jose Mourinho is real football mastermind worth worshiping. In game against Burnley he did few things I thought are impossible. Well I guess I need to learn a lot. I will point out 3 wonders from this game. Let's start with first most incredible which is clean sheet for Tottenham with those players currently available. It's not that Burnley didn't have few chances to score, but things in that region of team looked much better than in previous weeks.
Second wonder is fact that Spurs started the game with full speed. His criticism and statement that it looks like we need 20-30 minutes to get into game and that need to change had serious effect. Spurs run out on field like angry bulls hungry for goals. They scored 2 in first 10 minutes and didn't show sign of stopping pressure. We saw Tottenham which plays serious football for 90 minutes.
Third wonder of the game was Son's goal. He took ball in own half and run toward goal near all Burnley players in Diego Armando Maradona's style and scored probably goal of the season. Great play by Korean! Even Sissoko who rarely scores goals scored one in second half. Kane grabs two goals. Only Alli didn't have luck to score.
Question is was Burnley so poor or was Tottenham so good today ? I think it was last. Mourinho prepared superb tactics on which Burnley didn't have answer entire game. Strange fact is that presence of Eric Dier has some good influence on team, which is winning with him on pitch. Dier and Sissoko between defense and attack looked pretty impressive today. Forward fantastic four Lucas, Alli, Son, Kane looked superb.
5:0 win will be great psychological boost for team. Self confidence of Son, Ali and Kane is probably sky high right now. I hope Spurs can maintain this level of play in next games. Meanwhile deep inclination for football master mind and Portuguese genious Jose Mourinho. I've heared that he doesn't like Chelsea, Inter Milan, Manchester United and Real Madrid because Jose's Yid. :) If you don't believe me listen:
Well done football master!