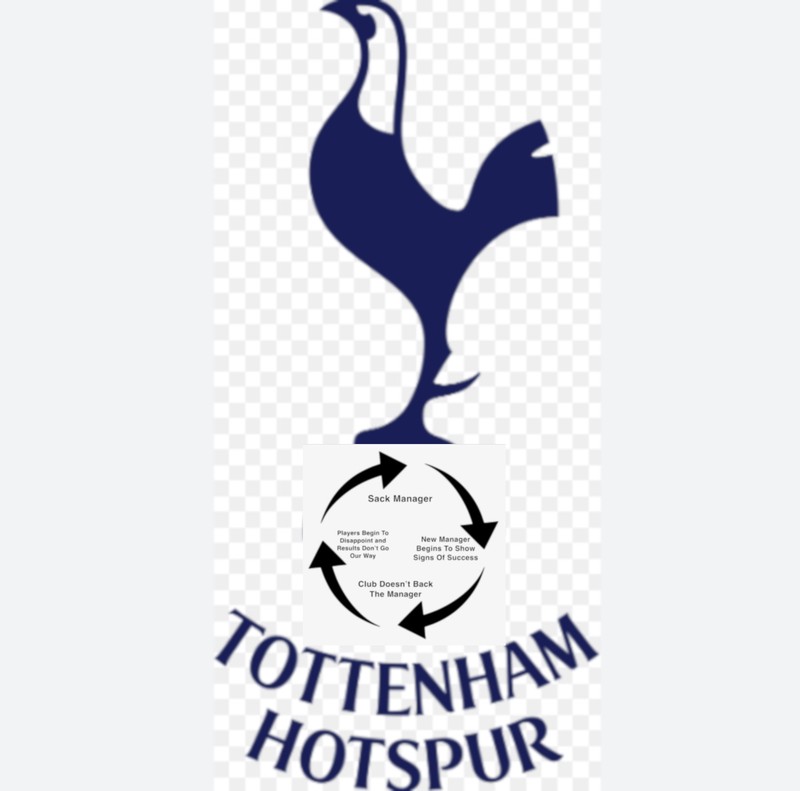 Did you ever doubt in this ? I told you as soon as they found cheaper coach from the bottom of food chain they started drilling elite coach who is currently in club. Did you wonder why some dead wood bad players are getting contract extensions ? Because they will do whatever ENIC wants against the club. Did you wonder why Hugo Lloris is captain and not Harry Kane ? You've got answers now.
Today info is saying club is already in talks with new-old manager Mauricio Pochettino. They don't even hide drilling of current coach any more. Why did they sack him on first place then ? To get illusion among fans they want trophies. Their vision is clear now their methods are clear. VIsion is what Di Marzo said to trade and not to win. World of Hotspur web site wrote excellent article about it. It's endless enchanted circle started back in Harry Rednapp's days. Hire new manager, manager start showing signs of success, manager starts asking for reinforcements, players suddenly start to play football of League One level, sack manager appoint another and so on...
Some fans are excited about this, I suggest future coach and board bring back Dele Alli who failed in Besiktas who wants to terminate loan, but Everton don't want him back. Future coach called him Maradona. This is also big opportunity for ENIC to show some activity in this transfer window. I am also to excited. I can't wait to see that romb of Winks, Ndombele(his signing), Lo Celso and Dele Alli with Son and Richarlison upfront with solid defense like Dier and Sanchez on central backs. That would be real deal!
Good news is Metropolitan Police had awaken and advised EPL to check connection between 10 clubs including Tottenham with bet sponsors and their connection to imprisoned man in China connected with Triads. Source is Daily Mail. That could explain sudden ups and downs. Situation could be much worse than just drilling by the board.
How spursy on scale from 1 to 10 does this look to you ? Next season without Harry Kane this bunch of players will be massive like Everton engaged in fight for bottom 4 not in top 4. If they succeed ENIC will be finally forced to sell club to some normal owner. There is idea to sing against ENIC in 22th minute of each game to remind frauds and liars how long are they in charge and how many trophies they have won.
ENICOut, LevyOut, JoeOut!