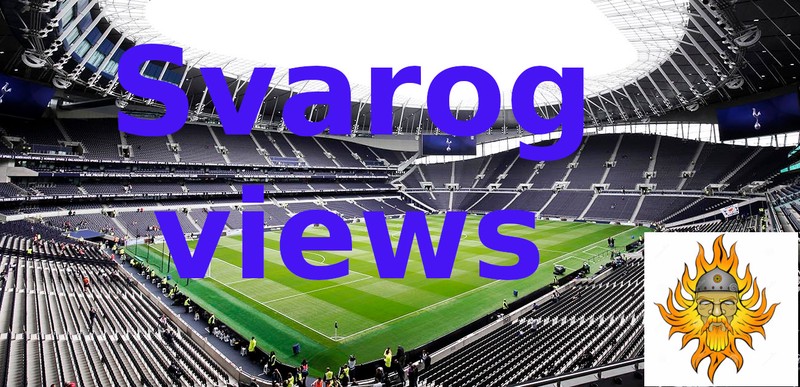 North London Derby between Arsenal and Tottenham will be played on Saturday in 13:30 Central European Time. Who did decide one of the biggest games of Premier League should start so early ? Where is that brain hiding ? How can it be ?
That time 13:30 should be abandoned and new game time time in Saturday evening should be introduced. Playing North London Derby in Sunday league time is deeply wrong. It's against biorhythm of football players.
Let's jump to the game now. Tottenham TV said Dejan Kulusevski got knock on international duty and is doubt for this game. It's big blow for Spurs. It's questionable how fit for this game Romero and Sanchez will be because they played international games on Wednesday morning. Lloris got injured and returned back from international duty and he is doubt too. Davies and Lucas are also out.
Arsenal stadium is place where Tottenham is playing poor in last decade. We didn't win there for decade or something like that. Last time under Nuno they lead 3:0 at half time. Gunners won all matches this year except against Manchester United, where they catch them on direct through balls. They won away at Crystal Palace and Brentford which is not easy. Jesus is in very good form. Odegard, Martineli and Saka are all dangerous and need big attention. We have dangerous players too like Kane, Son and Richarlison.
Tottenham recently played bad in first and then much better in second half. I expect attacking Arsenal. If we keep them on one goal in first half we will have chance to get something from this game. I expect hard match in which one good corner or set piece could decide. I hope for a point and result like 1:1 or 2:2. Anyway there will be no time for moaning or celebrating because next game will come in just few days.
I am ready to take anything which could happen, there is just one thing I can't stand that's to see Tottenham players white from fear trembling on pitch or scared of something. Let's be brave and play serious football there and see where will that take us. I still think Arsenal defense have flaws and can be beaten. COYS!