Transfer window is open and Tottenham hierarchy leading by Italian mage Fabio Paratici and Jewish business divinity Daniel Levy are working hard to strengthen the squad. They brought backup goalkeeper Fraser Forster, great experienced left wing back Ivan Perisic and midfield general Yves Bissouma. So far so good! All three signings excited me. I want to tell you which players would also really excite me if they come to Spurs.
Allan Saint-Maximin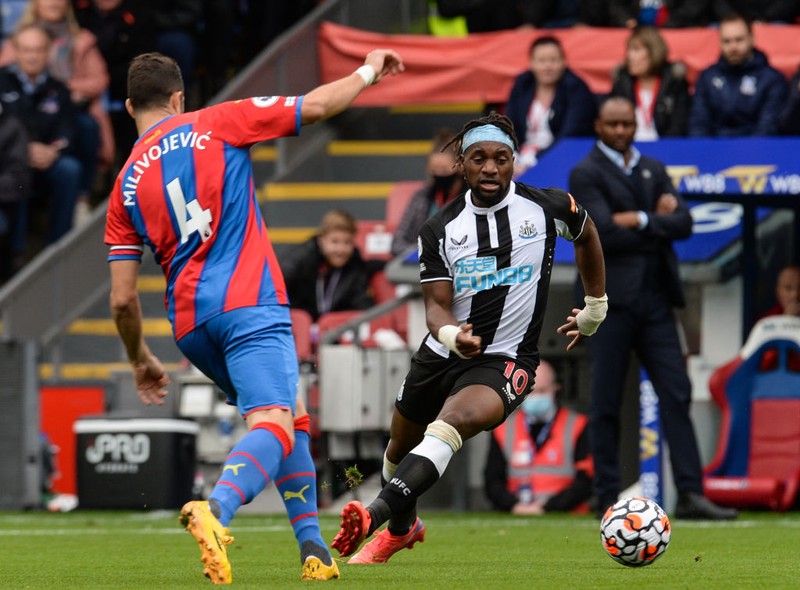 First on that list is Newcastle player Allan Saint-maximin. I read that he is little disappointed with his salary at Newcastle, that they are ready to sell him for less than 50 million Euro. Not to big price for such football master and the best dribbler in top 5 leagues! The way how this player carry ball, dribble and pass is exceptional. I'd love to see him following David Ginola who went from Newcastle to Tottenham. What his fans would say "Lalala left right foot like Ginola la". :) I even think we'll get some new fans who would start to support us because of him. He can play on left or right wing so he can be substitute for Son or Kulusevski or maybe take over their place in some games. His bad work in defense is also a myth. I read an article from football scout which tells otherwise.
Callum Wilson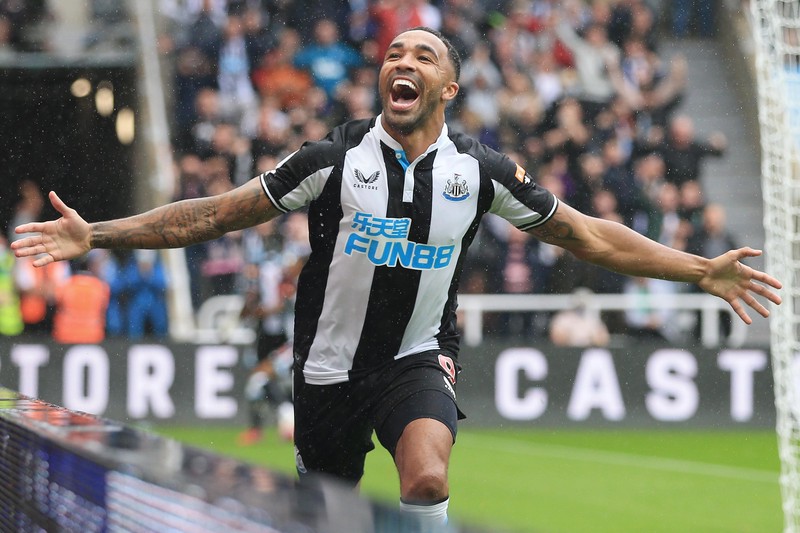 With ASM in we need backup for Harry Kane. We need flat striker. First thought about it and my brain returns name Callum Wilson! I know him from Watford, he's complete beast inside the box, bully of defenders, his movement inside the box, opening, hunger for goals are evident. You could see it in the game against Arsenal. He returned from long time injury and performed like a beast! He destroyed them! He was so unlucky not to score more or even take ball home! He's similar age like Kane, perfect for backup or even starting some games, his price is not so high and I think Newcastle is looking for someone better on that position. Psst they don't know they already have one of the best! He is also homegrown player which is important because if I udnerstand correctly Tottenham need to have 7 or 8 of them in list of 25 players for EPL. Reason more to get Callum! Price of around 30 million for him is bargain for such player!
Gleison Bremer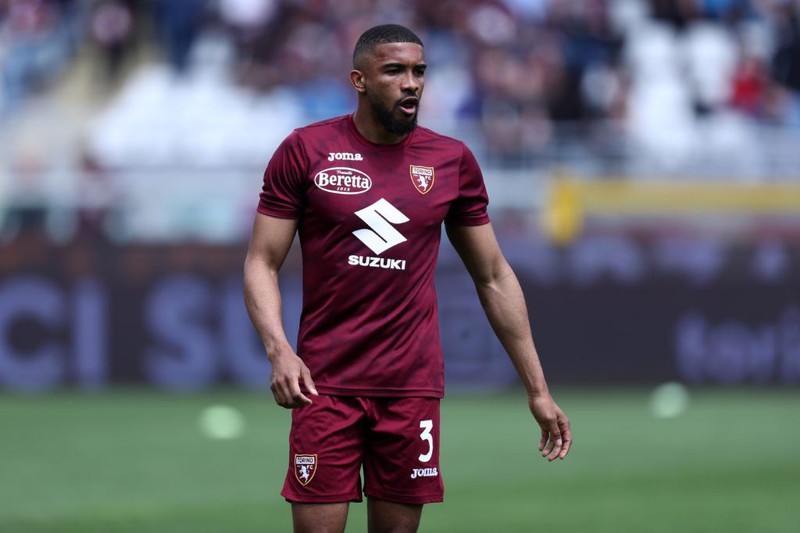 He was defender of the year in Serie A in last season! When I hear term defender of the year I have picture of Romero in my mind. He is everything I ever wanted from defender! I think Bremer is that good too! Good straight first time starter on Eric Dier position and player in rotation who can play also on right or left center back. Highest price Torino is demanding for him of 40 million is really not much for such a class defender! With him in our squad we'll never feel helpless like we did when Dier was unable to play in last season. Romero can't fit into Dier position well. Antonio doesn't believe in Rodon for some reason so why not sell Rodon for 20-30 and get Bremer for 40. That would be an upgrade people would talk about for next couple of years!
Ridle Baku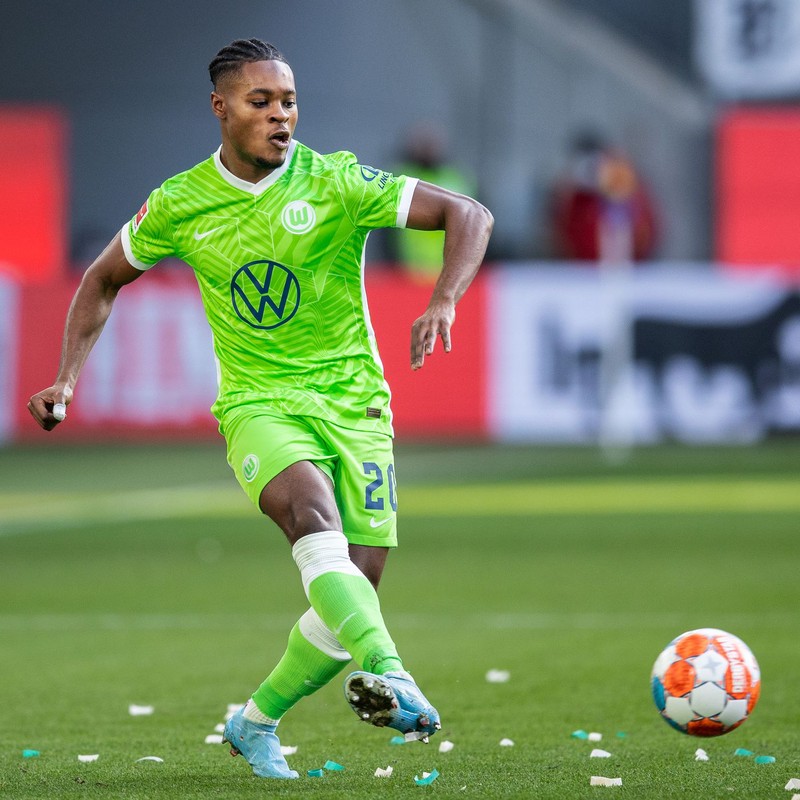 We need better right wing back. We are connected heavily with Djed Spence from Middlesboro on loan to Nottingham Forest, but I am not convinced he's a solution we need. He is not EPL proven and I was not really impressed with his promotional video. I didn't see very big skill there at the moment. He is ok player, but I am not sure he's an answer. I have other player in mind. It's Ridle Baku from Wolsburg. Price on transfermarkt for 24 years old is 20 million. He has contract until 2025 and Germans will probably demand 30, which should not be a problem. I watched the guy, his crosses are like he is throwing ball with hand. Yes he's that precise! He can find striker between two defenders without problems and send ball between them. He has skill and 1.76cm high is decent for wing back.
Pau Torres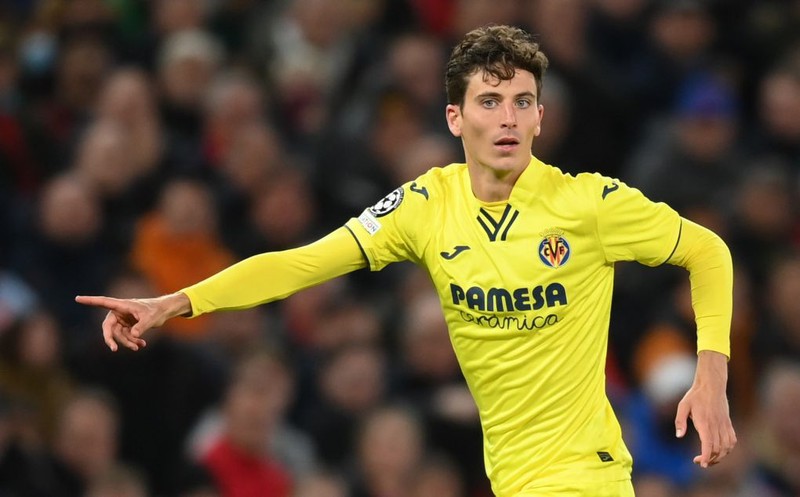 With all of them in club we'd need one left footed central defender taller than Ben Davies for rotation and against clubs whose forwards are tall. First name on my mind is Pau Torres. Yes he's expencive, but Villareal wants Lo Celso so we could pay half price + Lo Celso for this man. He has skill, he can beat opponent, go around it, he can defend very good. Torres-Bremer-Romero that's back line from dreams. That would be dream of dreams and non fair to other clubs! We can also sell Sanchez for this if we're short of money. Davies-Dier-Tanganga wouuld be dream second line in that situation.
Christian Eriksen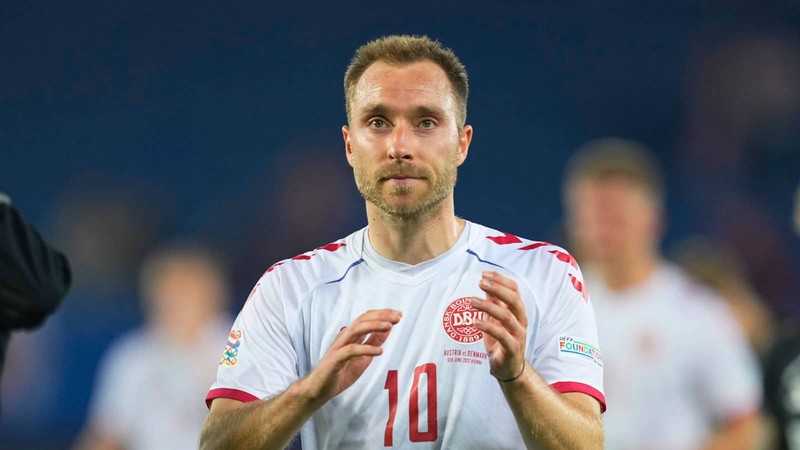 Last reports are saying we are not serious about Eriksen that we didn't talk to Brentford or his camp for two weeks! I don't understand that. We need someone for rotation with Rodrigo Bentancur. We will not find better option if we are searching with magnifying glass! Creative, already knows league, club, coach, Yid, wants champions league, available for FREE. I repeat this for Daniel Levy: He's FREE! We know he'd like to stay in London with his family. We should bring him home! Winks should be offloaded from club in this window.
That's 200 million you might say. I'd answer you we get 150 million to spend plus Winks, Lo celso, Ndombele, Bergwijn, Royal, Reggulion. We have also great owner who can postpone payments to other clubs. I hope we can get 50 million for those players. If that's not enough we can sell Sanchez or even Hojbjerg too.
How does this sound to you ? I shiver on this possibility. For the end I'd like to say that last time Fabio brought two black and white players from Juventus Bentancur and Kulusevski and both performed great. Why not get two new black and white from Newcastle Allan Saint-Maximin and Callum Wilson ? Black and white never disappoint! Go get them Fabio, you black and white mage! COYS!