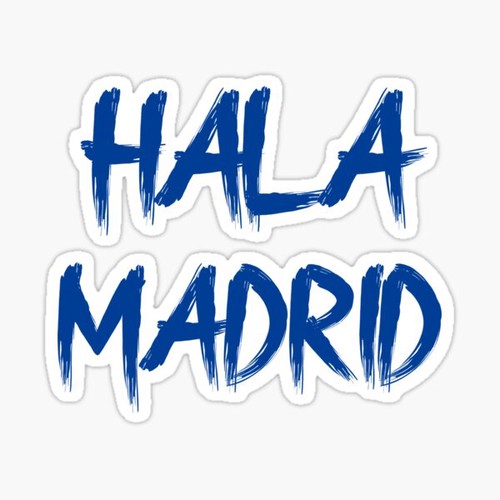 Night before the game Liverpool fans made fireworks in front of hotel where were Real Madrid players and staff. It's obvious Madrid players took it personally as they set up fireworks on Anfield during the game! Hala Madrid! Hala Madrid! They gave them 5 and here in my country we call this throwing firework.
It didn't look like that in first 15 minutes. Liverpool scored quick goal, Kurtoa made Sunday league mistake and Salah scored for 2;0. It looked like Liverpool will win this game easily. However Vinicious, Modric and daddy Benzema didn't think so. First Vinicious made wonderful shot near the post for 2:1 and soon after Alison did Sunday league error like his colleague on other side and before you said cheese it was 2:2. That is how first half of exciting football ended.
Second half started with easy goal for Real after corner. Scorer escaped Liverpool zonal marking for 2:3. After that Liverpool disappeared completely. They looked like bunch of kids. Madrid players could take ball from them whenever they wanted. Then big daddy Ballon d'or winner Benzema stepped up. First his shot was lucky deflected and tricked Alison for 4:2 and then he did great play and finish hosts with new goal for 5:2. It was like in Corida del Torro when they stab bull last time. Hala Madrid! Hala Madrid!
Carlo Ancelotti completely outsmarted Jurgen Klopp whose players didn't know why and where to run. Excited away fans sang ole ole like they are on Corida Del Torro and not on football match. Carlo gave homework to everyone and sent very serious message to everyone in Champions League...
Luka Modric with age of 37 played like he is in his prime years. It was also his masterclass... Someone would tell Liverpool didn't have luck, because of 4th goal, but remember how big luck they had against Newcastle which should have 2:2 or 3:2 at HT few days ago.
It's epic how Virgil Van Dijk's form felt in this season. He's shadow of himself. His partner in defense was even worse. They are getting in form was just an illusion.
According to Arena Sport commentator this is third time Liverpool conceded 5 at Anfield in last 70 years. Previous who gave them 5 was Preston North End long long time ago...
Carlo you are doctor of football. Hala Madrid! Hala Madrid!
I am sure Liverpool fans will think twice before setting up fireworks for away side during the night from now on.