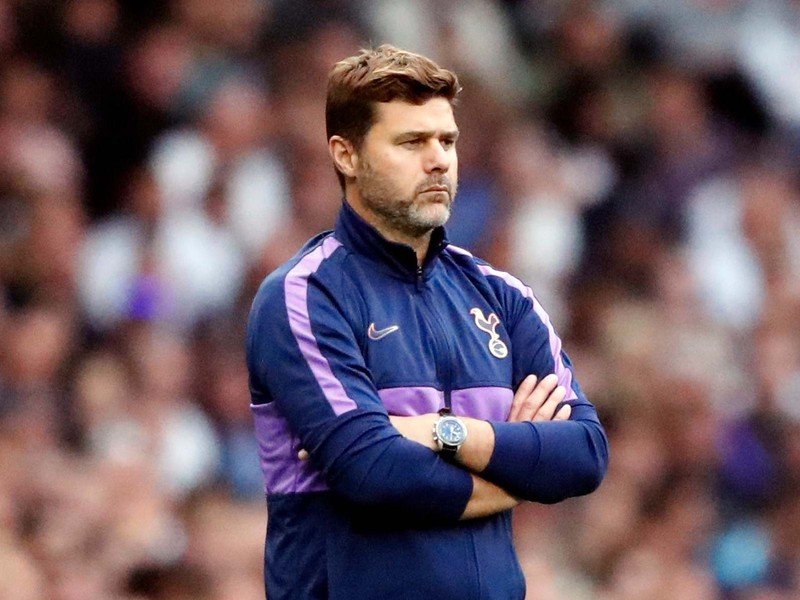 Not so long ago Spurs played very good football giving Everton 6 goals away, winning games in a row and looked like very fit team where every player knows what he need to do and how to do it. Then H. Kane got injured, Son went on Asia tour, Llorente started to play in attack and everything suddenly looked not good. Title race was soon over and second injury of H. Kane made even 4th place under question mark.
Spurs started to play bad and only because Arsenal had similar drop of form too did not lose 4th place. Stupid blunders like Foyth's red card in Bournemouth, Trippier's own goal, bad passes earlier, Rose's and Dele Alli's bad form etc... made almost every side look unbeatable. All that was under carpet because of elimination of Manchester City from Champions League, and winning Ajax in semi final. At that time I thought Kane was missing, they might want to hide real form in front of final etc... However in final they made blunder in first minute and game was over before it even started.
With new transfer window, new opportunity to rebuild team came and I hoped even for title race. However price tags over Eriksen's and Alderweireld's head looked to high for other clubs, while players like Rose or Aurier failed to find new club despite being told to do so. Right reinforcements in shape of new world class left and right back did not come. I don't really count Sessegnion as world class player, but just like possible "hot prospect".
Spurs headquarters managed to buy N'Dombele and Sessegnion, loan Lo Celso and succeed to sell only Trippier and did not find serious replacement for that position. Poch tough Foyth (or KWP) will be right choice for right back, but Foyth got injured just like Sesegnion on left side.
First game already showed something is not right. Experiments with Sanchez showed that he is still making to many ridiculous mistakes on every game, that he has problems with decision making, passing and positioning. Returning of Verthongen did not make things right either. Bad games culminated with Newcastle, Leicester, Bayern and Brighton defeats.
Question is what is reason for this poor form ?
All say they are totally committed to football, they work hard etc... Fans could say if you are committed and giving all 100% and play like that, then either you don't know to play football, or there is something really bad with tactics ? We saw those players playing good football last year and in few rare occasions this year. Some of them are older over 30 now, but that should not be a problem.
Is it tactic problem ?
I think Poch tried various tactics, from diamond in the middle over 4-2-3-1 and nothing seems to work. Other sides make to many chances, while Spurs make to few of them. Brighton and Bayern performances were really horrific. I don't think Poch is not able to pick up good tactics for the game.
Does Poch wants to leave and do it on purpose ?
He said he sees him in this club for 5 next years, that he is fully committed to club too etc... He signed new deal recently. Little known fact is that this deal has release clause Spurs need to pay him if they sack him. Strange coincidence is "bad form" of Manchester United players which play equal horrific. A lot of fans started to call for Ole's resignation and cry for Pochettino. Is it possible that he is doing Murinho's thing, playing bad deliberately to get sack to get lucrative amount of money and to change club ? Possible, but I don't think so.
Are players sabotaging him ?
Maybe some players get tired of his methods and wants to see his back. Stupid mistakes they are making make a lot of fans think they have either alcohol and non sport life problems either are sabotaging deliberately. Professional goal keeper one of the best of the world first dribble like Johan Cruyff and then in next game can not catch balloon from 20m long distance diagonal, but drop the ball on line and fall and get hurt ? Aurier's red card against Southampton, attitude and positioning on Bayern game, hologram like performances of well experienced Belgian national squad members make this presumption more likely than previous one.
Are they having fitness issues ?
It looks like Spurs players can not play good football for more than 30 minutes. Dropping of a lot of points after lead, and their exhausted looking on pitch in some periods make a lot of people believe they are simple not fit enough for playing. How can that be possible in professional football club ? I am sorry to say but this looks like that. Non fit tired players suffer from lack of concentration and lack of concentration leads to mistakes and some of them lead to conceded goals.
Are players in some kind of brawl ?
There are rumors and newspaper titles saying that Verthongen slept with Eriksen's wife and that his black eye we could all see while he was on the bench in one game are real reason for his "poor form" said by Poch. They wrote also that this duo fought in dressing room, while H. Kane was in the middle trying to separate them. Club said that is rubbish, but said also Eriksen "accidentally" hit Vertonghen on training ground. What club said only feed up speculation. While I don't believe that Verthongen is new Spurs J. Terry, I have reason to believe that players are in some kind of non unity. Fact that they are to often speak about "Brotherhood and Unity" makes me think that. Poch's call fans to wait January transfer window to clean things up and rebuild squad supported theory that something is wrong with players. They either do not want to play, or are into some kind of brawl which brings club to this poor level, or suffer from lack of fitness.
Conclusion
My opinion is that Poch is not a problem. If he is guilty for something it's because he is like father to them instead to be more strict. Some players suffer from non sport life, some of them are simple not fit to play and some does not want to play. I think some of them are angry on Levy because he put to high price tag over their head and now are sabotaging. Those might be: Eriksen, Alderweireld and now maybe even H.Kane too. Rose and Aurier might be angry because club wanted to get rid of them. Maybe Aurirer thought like this "You wanted to get rid of me, you are now forced to put me in squad, now I will show you what I can do to you" and then get deliberately red card, or play out of position. Some players might feel underpaid when they look what they can have in clubs like Manchester United or City or Madrid etc... Non sport life players could be Verthongen(sex if rumors are truth) and Lloris(alcohol).
Whatever is happening is not good, because Spurs are Premier League club with the most defeats when we look calendar 2019 year. They had 16 same as Brighton and Brighton showed they are Manchester City for Spurs in direct clash. This is not form of club which wanted to be top 4, but rather relegation form. Something must be done as soon as possible.
These days NFL club played game on Spurs new stadium. I've heard H.Kane is big fan of NFL. I hope American NFL boys showed them some secrets of fitness training. What they need to train to increase strength and fitness. I hope they are already using this national squad break to gain more fitness.