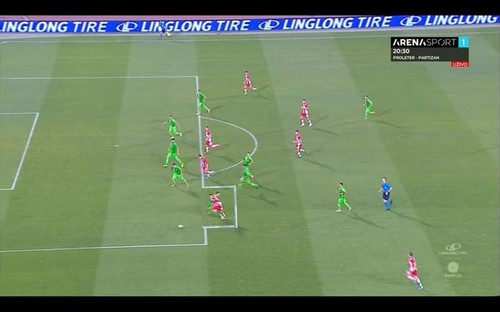 This is report from deep darkness of Serbian Ling Long Superliga about circus game played today between Red Star Belgrade and FC Indjija. I wrote about 51% attack on football, when more than 50% of population support one club and where that club controls everything in Football Association and wider. This what happened today is highly suspicious.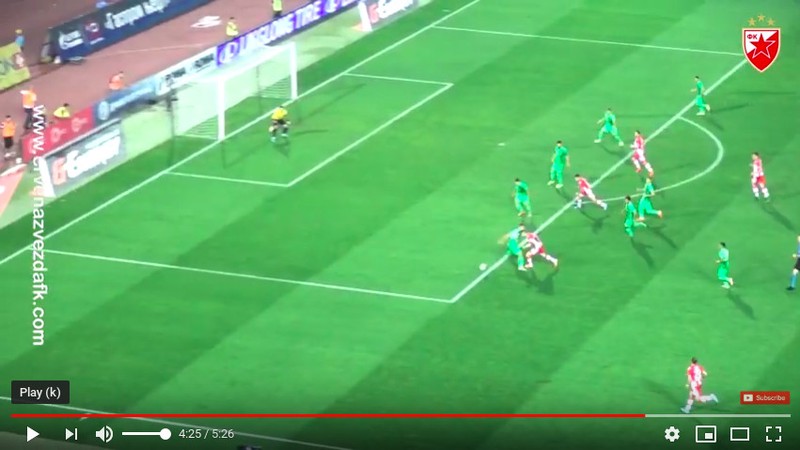 Little known football club Indjija who qualified to top range for this season played against Champion Red Star. They somehow took lead of 0:1 at half time, and Red Star was unable to score them goal. Then near the end referee Stojiljkovic who knows that he will be guilty if Red Star does not win step up on big scene. He gave penalty to Red Star in 88th minute for some "foul" on 17-18m from goal. Red Star player jumped in the box and was awarded penalty ?! Soon after in 89th minute one long ball wide of goal with no Red Star players around and Indjija goal keeper did header and pass to Red Star player and then brought him down for new penalty for 2:1. UEFA should investigate this strange behavior of Indjija's goalkeeper. You can see those details in this video around 4:25.
Now lets say word or two about Serbian portals and newspapers. In the best case portals under government control dare to write something like "You decide by yourself if it was in the box or not" like it is something hard to see. Opposition newspapers/portal Blic wrote that there is "some dilemma if foul was in the box or not". Only real dilemma is was it foul at all or not because Red Star player step on foot of Indjija's player and then dived in the box. Second dilemma is what was reward for Indjija's goalkeeper to make such blunder in last minute ? I feel there is more behind then just his stupidity.
This non regular competition is continuing, I believe this referee, who should be arrested for abusing official power to give non sport advantage to one team, will go higher in referee rankings. Maybe we just watched new UEFA referee from Serbia who knows ? It looks like entire state is subservient to this club. They can park Tank in front of stadium, they can drive military armour vehicle in celebration, special military unit lines up in front of coach and players like they are some abroad officials in visit, banks are forgiving them 17 million of debts saying give us back only 700.000, court does not dare to call their president for prosecution of his case hoping case will become obsolete etc...
I wonder if there is any point playing football here ? What is next ? Will they just declare them as Champions without any play ? That would be better and more honorable then this type of competition. President should just dictate end order on the table and that should be it. Why to force lads to sweat ? LoL