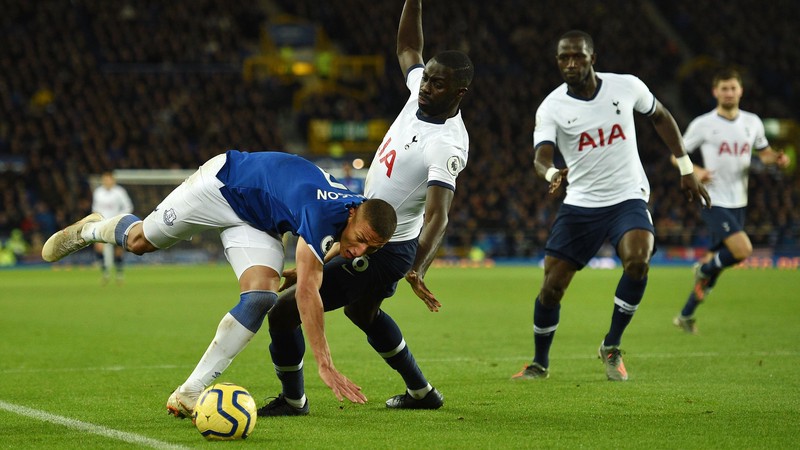 Nothing upset me more than news saying Richarlison is going to Tottenham for some crazy sum like 60 million or more. Fake, made up information are saying he's Conte's number 1 target, Conte thinks he can compete for first time etc... I don't believe in this.
However Daniel Levy made dinner with Everton owner few nights ago and they talked about Richarlison, Gordon and some players interested by Everton and of course the price. Some deeply disturbing tweets are saying Tottenham is offering 80m+20m in addons for both players. With that kind of money spent on cheat and unproven player we can say good bye to good right back and good left footbel left sided central defender.
FFS Richarlison looks like he can't stand on his feet. He's falling, tripping himself, his main trick is to hit one leg with his other and fall and roll over on the pitch wanting foul. LoL! Only thing I was afraid of him when Tottenham play Everton was fall inside the box and referee giving non existing foul to him.
Some people are claiming he's Brazilian he must be good, played for Brazil and similar things. Don't you think if this player worth that money Everton would not be in fight to avoid relegation until last week of last season ? If he is that good for 60m he'd probably secure survival before last week. He is also problematic personality with to big opinion about himself not covered in real quality. He'd bring bad blood in changing room and probably try to sabotage Conte not satisfied he's on the bench. Why are they - Everton trying to sell him if he is so good ? There is player valued under 10 million who is very similar to Richarlison. Why don't we go for him ? Quality and price are just not in right proportion in Richarlison case.
What to say about other Anthony Gordon ? He looks like having some skill, but he's light just like Bryan Gil and we are trying to get rid of him. Remember we gave Lamela and money and brought in Gil and didn't give him chance to play and then send him on loan. Everton doesn't want to sell Gordon anyway.
Only hope now is Chelsea which is according to Fabrizio Romano also in the game for signing Richarlison. Our bitter rivals can only save us from this madness of signing him for to much money and save our transfer window. Other hope is that Daniel will not agree on to high fee and that deal with fall. They say he's our top choice just like Diaz was in last transfer window. We all know what happened with that, Liverpool came in and that was it.
Does Richarlison know that if he join Tottenham he will play/dance only in disco ? It would be stupid from his point of view too. It's much better to be starter at Chelsea and compete against miss-a-lot Warner than with Kane, Son and Deki.
Other disappointing target is Lenglet from Barcelona on loan like left footed left central back. How did we fall that low ? How did we come from players like Pau, Bastoni, Gvadriol, Bremer to Lenglet ? Why is this happening to us after so good start with Perisic, Bisouma and Fraser Forster ? LoL!