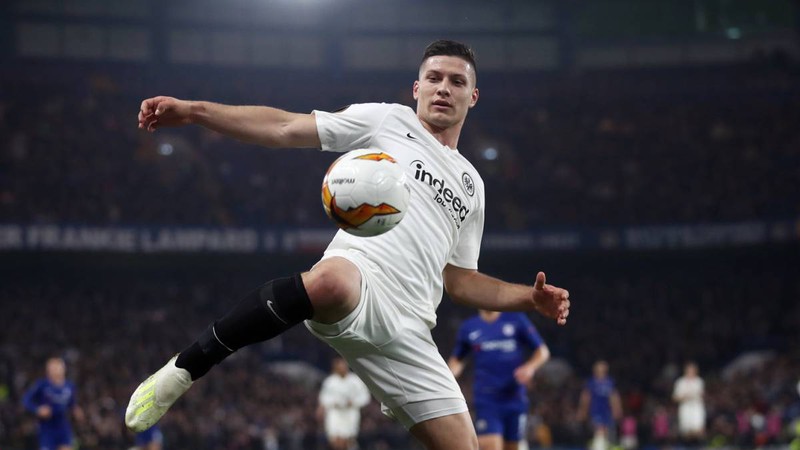 Today in Trieste at 18:30 CET Serbia Under 21 squad will face Austria U21 on European Championship. Other two clubs Germany and Denmark will play at 21 o'clock.
Serbia came to that European championship with pretty good squad where main star is Real Madrid new signing from Frankfurt - Luka Jovic. He will lead Serbian attack. Other notable player is Andrija Zivkovic from Benfica. One star player is also defender and ex Manchester United target Milenkovic. Expected startup squad is: Radunovic, Gajic, Terzic, Jovanovic, Milenkovic, Racic, Masovic, Adzic, Zlatanovic, Zivkovic, Jovic. Bad thing is that this squad played just one game this year against Poland which end with Serbia win with 2:0. All eyes are looking at new Real Madrid player Jovic and nation expects goals from him.
On the other hand Austria is full of players from ex Yugoslavia like Maresic, two Ljubicic, Lovric, Grbic, Horvath. They played a lot of games recently and were pretty good. Italy 0:0, Span lost 3:0 and won France 3:1. They are not for underestimating for sure. Austrian squad would probably look like this: Schlager, Ullmann, Ingolitsch, Maresic, Danso, Ljubicic, Ljubicic (2), Honsak, Lovric, Horvath, Grbic.
Last reports from Serbian squad are saying that players are practicing shoting even over time with great commitment. Coach Djorovic said that he is proud of lads and that this high drill must lead toward some result in this European Championship. Those squads face each-other in qualifications and in last game in city of Novi Sad result was 0:0. Serbia was first in group. This is going to be interesting match where neither side can allow to lose because only first squad in group will pass to next round with one the best second. Cruel rules but we have them. With defending champion Germany waiting in second leg Serbia should somehow win this one. Serbian coach Djorovic said that our goal is to be no less than became Champion of Europe. He said there are very strong squads, we are also very strong, we should show on pitch how good we are. At the end we will see if that is going to be enough for first place of someone else will take it. That might sound to optimistic, but Serbia was first in the world in young competition recently so anything like winning entire competition or going home with 0 or only 1 point is possible. I might be one-sided here but predict Serbia win 2:1.