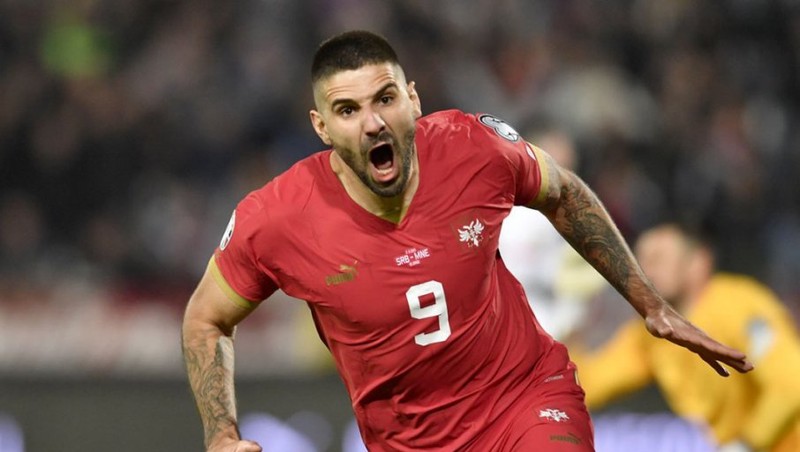 Serbia won match against Montenegro with result of 3:1 and very convincing display in second half. Our all time best goalscorer Aleksandar Mitrovic or "Mitro's on fire" scored two gals, while Dušan Tadić scored third for securing victory. Goal for Montenegro scored Jovetić.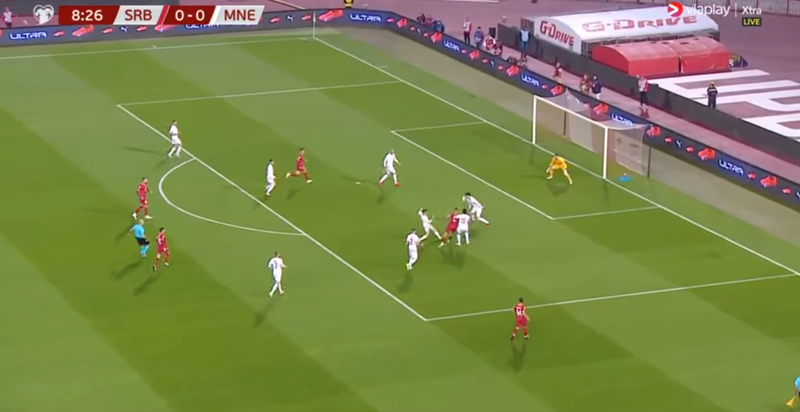 We saw three beautiful moments during this game. First was in 9th minute when Aleksandar Mitrović took ball just outside of the box, moved around one Montengro player like he is not existing, came between two and between 3 players kicked the ball in cold blood with outer part of his right foot. Ball was escaping from Montenegro goalkeeper Mijatović and ended up inside his net. What a goal! That was spectacle and very serious piece of skill if you ask me. Pundit and ex goalkeeper Ranko Stojić said the same after the game.
Soon after same player got the ball inside the box in promising situation, but missed it completely. Then PAOK player and during this game right wing back Andrija Živković had big opportunity but his shot went just wide of goal. It looked like we got them, like it is just matter of time when we will score second and seal this game. Guests didn't think like that and tried to make counter attacks. After one of such ball came to Jovetić who made also world class finish and sent it like rocket in away corner of Savić's goal. OMG 1:1 result which give Montenegro advantage on the group table! We saw exalted politicians from Montenegro jumping on stadium. That was pretty much everything valuable to mention during first half. It was not good enough and crowd booed very loud on half time.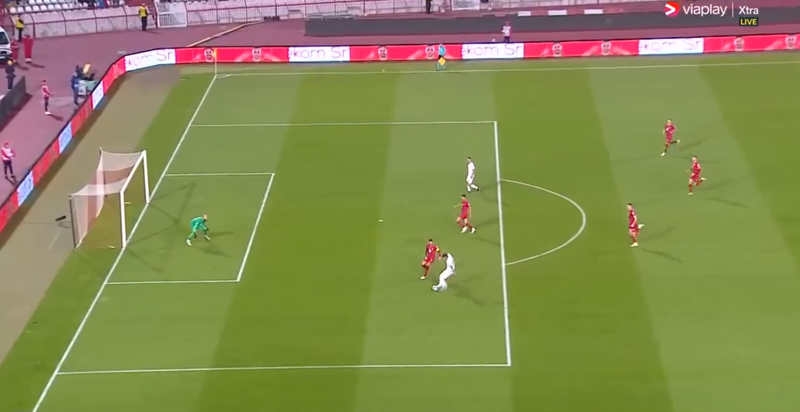 Our coach Pixy put SMS and Kostić into the game and that was very good move. We started to dominate, had two big chances but first header from close range has been saved by Mijatović while second which was Tadić's header went over the crossbar. Decisive minute was 73. when SMS did his magic and sent ball behind him in space for Tadić and player from Fenerbahce stormed inside the penalty box and did right thing which was to cross low toward alone Aleksandar Mitrović who did easy tap in for eruption of satisfaction between home squad and crowd. Tadić passed to Mitrovič for that goal and Mitrović returned the favor couple of minutes ago when he has stolen ball from defenders and passed to Tadić and Dušan kicked it from just outside of the box into corner of goal for 3:1 and game over for Montenegro.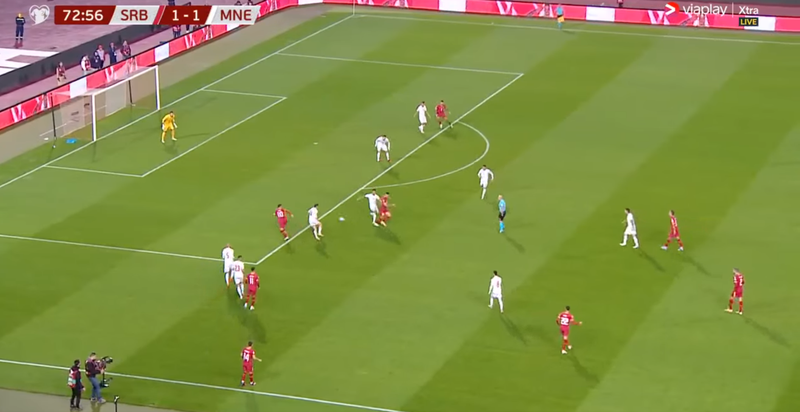 Things are not all over yet, we need to play against Bulgaria at home and one point from that game is enough to send us on EURO 2024 first time after 24 years!
Congratulations to Piksi, Mitrović, Tadić and everyone else in squad and staff. Congratulations to oponenent on fair play and big fight during the game. Curiosity is that both Mitrović and Jovetić are products of Partizan Belgrade football school just like Vlahović who didn't play. I hope same school will fire up some new future star very soon because making quality young players is the only way for club to continue to exist.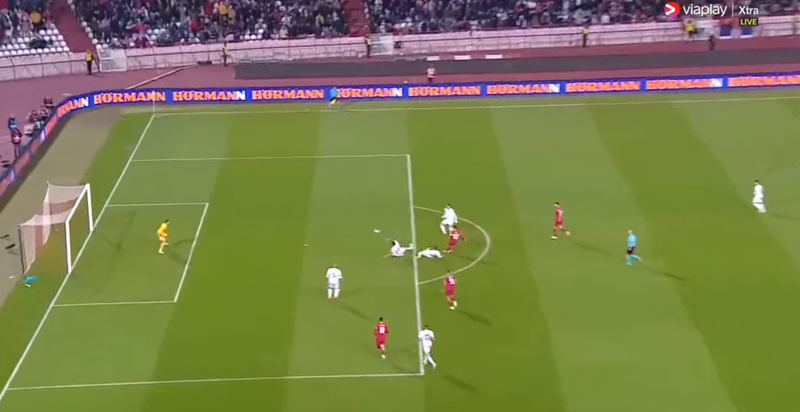 I want to point on two other things. There was minute of silence for innocent victims killed in horrific terrorist massacre in Israel and victims of terrorist attack in Brussels before Sweden game. Ugly side of the game were chants to away side "Šiptari Šiptari" (Albanians, Albanians but in insulting way). Why did our brothers from Montenegro deserve that ? By the way Albanians are considering that term insulting and it could easily be examined by UEFA like racism and can lead toward ban or empty stadium. It's not good to insult other people. We should not do that on sport games. Sport is here to connect people not to spread hate. Why can't we support our squad in sport way ? Football associations in region should work with home fans on that because our fans are not the only one doing this sort of unacceptable things.