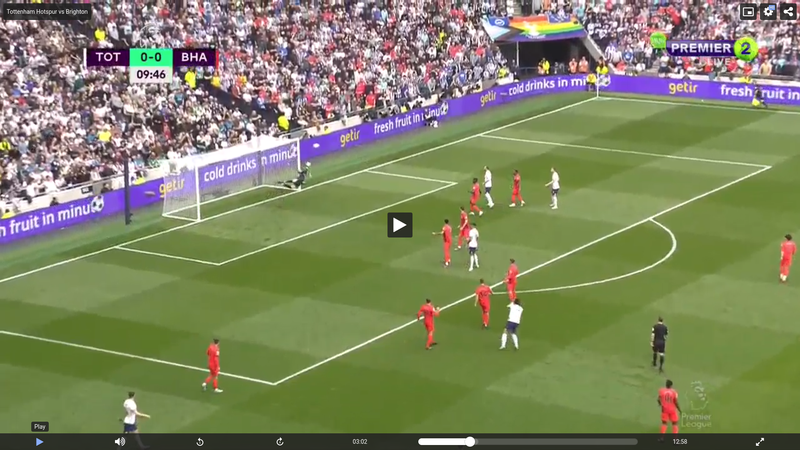 Tottenham won Brighton 2:1 and Son Heung-min scored his 100th goal in England Premier League. It was not ordinary goal, it was a wonder strike from around 20 m distance. It was 7th goal of Son this season which is number of his shirt in Tottenham. Well done! Congratulations Son Heung-min. He is first player from Asia who achieved that! In humble statement after he told he wants to show every Asian young player especially from South Korea that they can do big things in England Premier League.
It was more than ordinary game. It was clear before the start. All Spurs players gave hand to Son, camera zoomed him and moment after they zoomed Mitoma from Brighton pointing out big battle which will happen. It was also clear that Spurs players are trying to feed Son with balls, eager to make him score 100th goal. He also had little more freedom in the game to go forward at every opportunity.
It was not only duel between Son and Mitoma or Tottenham and Brighton, it was South Korea vs Japan. Stake was who is the best Asian player at the moment ? Both scored 6 goals and faced this match like that! Son won, he didn't only score this goal but created chance which Harry Kane finished with 16m shot into goal for 2:1. He didn't do it on ordinary way, but by sending ball through legs of Brighton defender! You can see that moment bellow. That is beauty of football.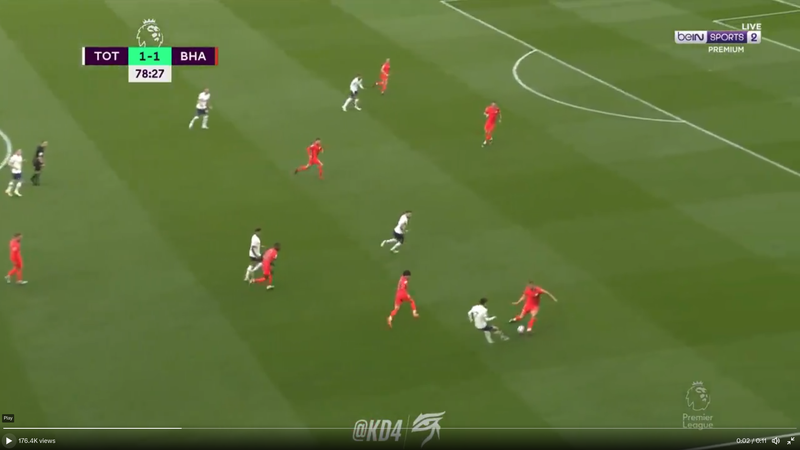 It was not 4:3 I already hear you. It could be. Perisic had great chance, Hojbjerg had one too, on the other hand Brighton's Mitoma scored one, but ruled out for handball. There was also penalty claim after contact inside the box between Mitoma and Hojbjerg, but it was not given. Japanese Mitoma got nervous near the end and made naughty foul on Son near the end. At the end he had chance, but his header didn't went where he wanted. Son clearly won this duel today and like Tottenham fan I love this! Mitoma showed he is honorable opponent at the end by congratulating Son after. There was one more disallowed Brighton goal for diverting ball by hand into goal.
I don't know what happen to Brighton coach De Zerbi, but he started arguing with Spurs bench before start of the game pointing finger in threatening way toward Stellini. Then in second half he initiated arguing with Spurs bench again and him and Stellini were sent off. I don't know why was Stellini sent off ?
About other players Kane did fight like lion, scored that goal, Hojbjerg passed ball to him very good too. All players did try their best, but some of them underperformed. One who catch my eye was Dejan Kulusevski. Ball didn't listen to him most of the game. He had effort, but ball didn't listen to him. Let's hope that will change as soon as in next game. Let's hope Lloris will get into real form soon and that Hojbjerg and Skipp could beat their man and carry ball forward better if opponent press us. Hojbjerg did great job for goal, but he also got disposed once in first half and that ended with ball hitting post after Lloris touch a ball a little. Let's hope we will not leave alone opponents on corners like on Brighton goal in next games.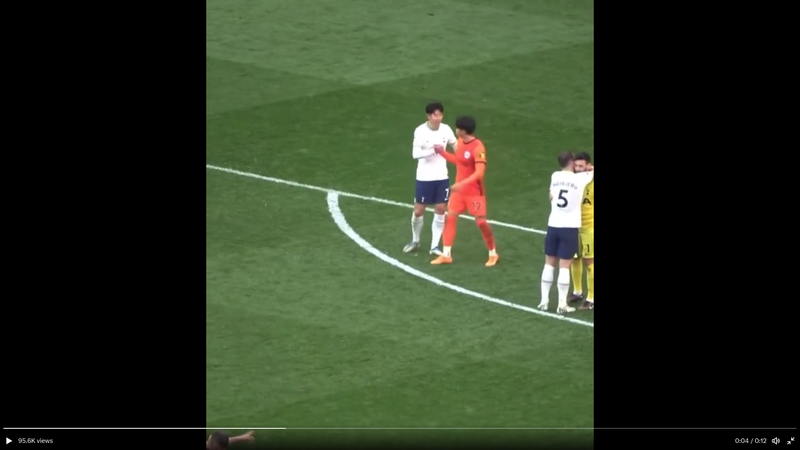 Son's achievement is even bigger because according to twitter his grandfather died in recent weeks. That's why he didn't make photo celebration but kneel and point to the sky with both hands.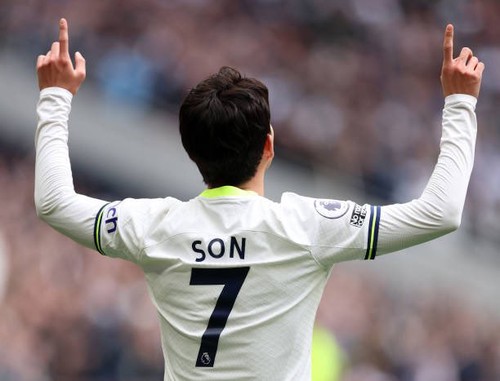 Once more congratulations to Son Heung-min for his big achievement. He deserves hashtag Sonny100 like his big supporter Jina_huh recommended.
#Sonny100 #NiceOneSonny