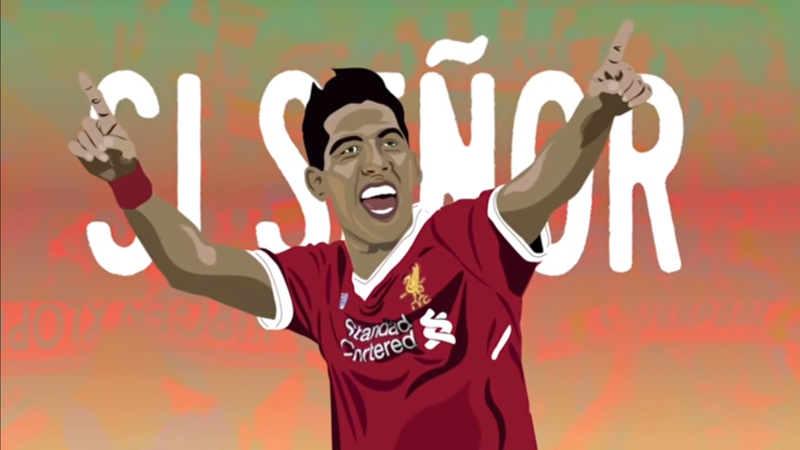 It was 1:2 for Arsenal, Salah missed penalty, Nunez missed impossible, Salah played for himself, but then Liverpool coach Jurgen Klopp called Roberto Bobby Firmono from the bench. Few minutes after his coming in Anfield road was rocking with the best football chant of Liverpool fans. It was from all terraces "There's something that the Kop wants you to know the best in the world is Bobby Firmino, Our (didn't understand word) give him the ball and he'll score every time. Si Senor pass the ball to Bobby and he will score!" Why was that ? What do you think ? He finished one great action with header from close range and ball finally went in the net for 2:2! He almost setup third if I saw situation correct he passed to Konate or someone who failed to push it inside the goal from very close range.
Shell I write how much I loved that FIrimno goal as Spurs fan ? This is goal which removes Arsenal advantage over City in the title race. They have only 6 points more now with City having one game in hand and waiting for them on City ground. I feel like title sailed away over river Mersey! LoL! Oh yes I almost forgot Trent sent Zynchenko home with pass through his legs before cross toward Firmino for goal. Ukrainian has been recorded crying on substitute bench soon after. He knows what we all know, title chances are very low now, City will grind everyone until the end.
I was so happy that I couldn't sit but stand up in my flat with hands up celebrating enjoying this goal by this Arsenal killer Roberto Bobby Firmino! Echoing song about him after goal is example for Tottenham fans what real atmosphere on home ground is and should be! Let's learn from the best!
The best thing about Firmino is that he will become free agent in the summer. We Spurs missed Cavani when he was free agent and let him go to Manchester United. Why not to bring real Brazilian to our club this summer ? He always score goals against Arsenal. We need players good on ball like him! Let's get him in Spurs for next season! He would be great rotation option for Kane or everyone in attack.
By the way did you see how Martinelli felt without contact simulating like he was hit in head with foot ? I am not seeing biased media talking about his cheating attempt. Strange after they talk all week how Kane shouldn't fall when got hit in face by Everton player. No anti Tottenham bias they say after. Did you notice fouls over Salah near the end ? Two players pulling him while running in 5m and ball comming toward him, holding and pulling near the end! Why wasn't those situations penalties ? Is it allowed these days ? NO talk about it. Omerta. There is no talk about how Liverpool should put 5 or 6 goals into net of title contender who escaped with 2:2 only thanks to Salah, Ramsdale and referee.
Meanwhile enjoy in this song and Si Senor!!!