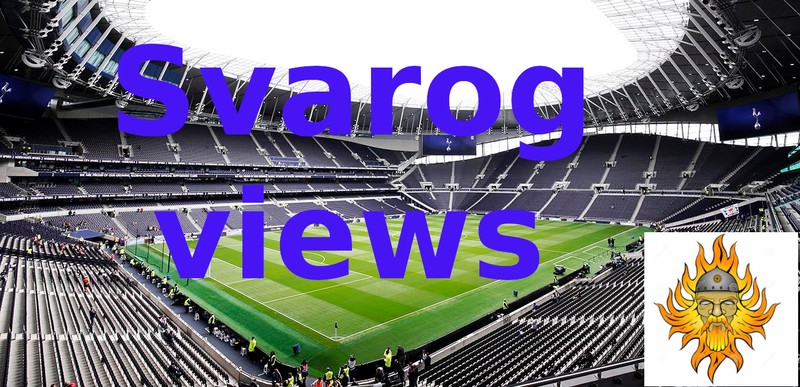 Tottenham will play against Manchester United on Wednesday night at 21:15 Central European Time. It will be interesting game between so called "big 6" clubs in England. Spurs are coming there after convincing win against Everton, while Manchester United are coming after shared points with 0:0 draw against very good side of Newcastle.
Tradition is heavily in favor of home side with Spurs rarely win at "Theater of dreams". However when that happen last two times it were with convincing results like 1:6 and 0:3. Tradition however is not playing but players from flash and blood and let's try to compare them.
Manchester United is playing usually in 4-2-3-1 formation with De Gea, Dallot, Varane, Martinez, Shaw, Fred, Casemiro, Sancho, Fernandes, Anthony, Ronaldo. It could be Eriksen instead of Casemiro or Fred or Rushford instead of Ronaldo. I strongly believe Ronaldo will start this game because he has very good record against Tottenham and because of 3 goals in last season 3:2 win.
Tottenham can start with 3-4-3 if Dejan Kulusevski is ready. If not it will be more likely 3-5-2 with Bissouma. It could be either: Lloris, Doherty, Romero, Dier, Davies, Perisic, Bentancur, Hojbjerg, Son, Kane, Kulusevski or Lloris, Doherty, Romero, Dier, Davies, Perisic Bentancur, Bissouma, Hojbjerg, Son and Kane. I don't think Conte believes Lucas enough to put him in front 3 instead of injured Richarlison if Kulusevski is not ready. Lucas would be most likely joker for second half.
That would bring interesting duels like Perisic(or Sess) against Anthony, Doherty against Sancho and central defenders against Ronaldo. Duels on other side like Son against Shaw or Kane against Martinez or Varane and even Dalot against Kulusevski if he is fit will be interesting too. Battles in the midfield where football games are usually decided should be Fernandes against Hojbjerg, Bentancur against Casemiro will be also very interesting.
My opinion is that if Spurs start it with 3-4-3 and tactics "come attack us we are poor" inviting them to attack us hoping for counter attacks that would lead to conceding goal in first 15 minutes and very likely losing the game.
If Tottenham starts with 3-5-2 with Bissouma that would bring balance in the middle and let Hojbjerg and Bentancur go forward while Bissouma and central defenders cleans up every mistake behind. That could lead to actions and chances for us because Manchester United are not dread and fear like they were in the past. They can concede goals. On the other hand we must pay close attention to Ronadlo, Fernandes and Anthony who are all very dangerous. Sancho also increased his form. Tottenham need to handle rough play like elbow in face like Anthony did to Joelington and then yelling on referee after in style where is my red card ? Eriksen if plays or Casemiro are also big threats.
All in all I am inclined to believe that both sides have attackers better than defenders of other side and that's why I expect couple of goals here and result like 2:2 or 3:2 for someone hopefully for us. It is going to be interesting game don't miss it. COYS!