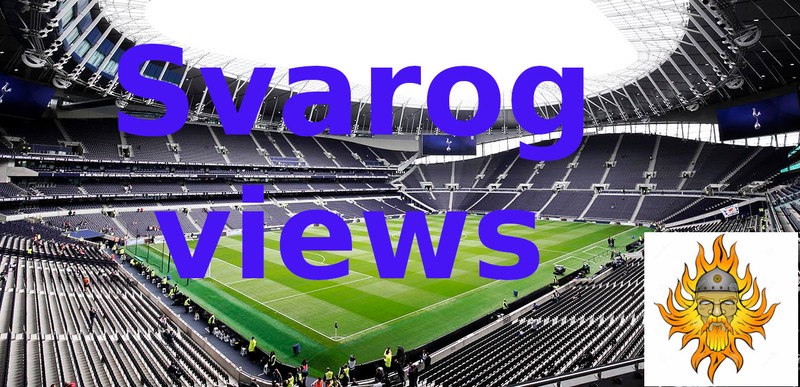 Spurs draw 2:2 against Brentford away and believe or not I didn't watch the game because of work. This article has been written after only watching of highlights. Lucky deflection for home side for 1:0, bad defending of set piece in second half for 2:2 and one sick fall inside Spurs box on 2:2 for yellow card which showed what kind of donkey's ass Bryan Mbeumo really is. He had big chance kicked ball forward and then jump forward expecting contact with Tottenham goalkeeper who cleverly stopped and removed hands and referee didn't have a choice but to give him yellow card for simulation.
Tottenham goals were great Harry Kane header after which he scored against every Premier League side he ever played against. That was return to life, then permanent danger Deki Kuluesvski sent ball inside toward Hojbjerg who cleverly stood on his position when everyone expected he will run forward, ball deflected to him and he sent smart shot inside the net for 2:2 between two host players. Kane had one more great header but his effort was stopped by crossbar. Tottenham was close to score one more time but one player in 5 meters failed to escape from opponent and do header. Kane, Hojbjerg, Perisic looked good, while Son looked out of any strength.
I expected 1:1 got 2:2 after 2:0 down so I can't be non satisfied. Hosts won against City away and are serious team. Next opponent is Aston Villa which is playing in few minutes against Liverpool. I will look that game to make better preview for our next game. Ivan Perisic played this game after reaching 3rd place in World Cup. He did it well and it is for big respect. COYS!