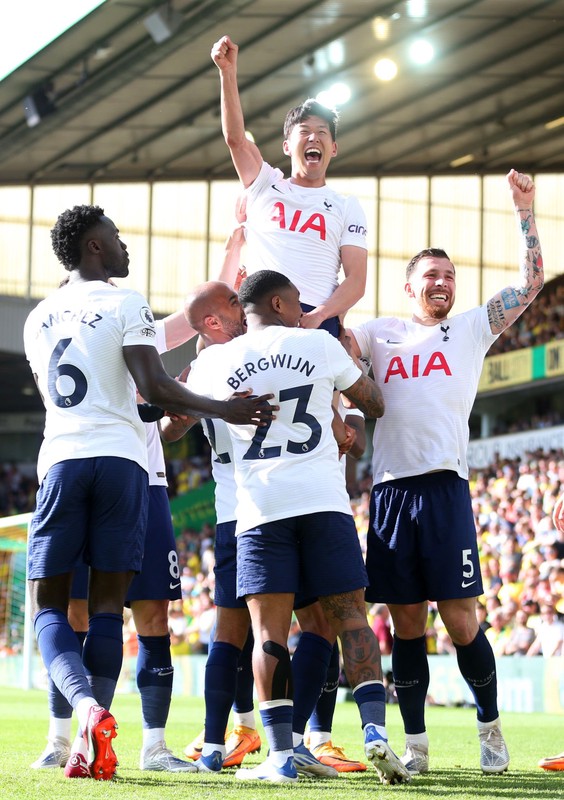 Tottenham won Norwich away 0:5 and secured qualification for Champions League next season. Son Heung-min scored last two goals and is equal with Mo Salah from Liverpool with 23 goals and those two share golden boot award. However Son came to 23 goals without penalties.
Spurs were much better than Norwich side, missed couple of big chances to fill Norwich net to the top, but I don't complain. North London side was full strength, mysterious virus was defeated and Kane, Royal and Sess all played in this game. That was to much power for not so strong home side. Rodrigo Bentancur made two assists to Kulusevski and Kane for first two goals, Hojbjerg missed one big chance before that. In second half Deki and Son couldn't score from big chance. It looked like Deki is angry and soon after scored very effective goal for 0:3. Son missed one big chance when he was in front of goal. Home supporters started chanting mocking song "Champions League you're having a laugh" to Son and that was motivation he needed... Soon after he ran in and scored a goal near Krul after dance of Lucas Moura on 18m from goal. The most beautiful moment of this game however was soon after when Son sent rocket which ended in far corner from outside the box for 0:5. Great end for great season for South Korean!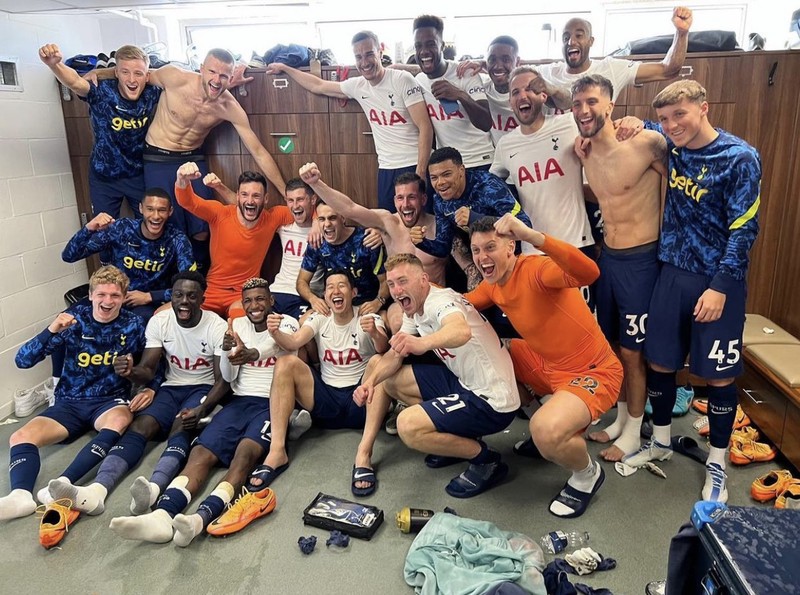 However Mo Salah who came in for Liverpool in second half scored goal and both players were on 23 goals. I have one question to add for people who decide who is in short list for EPL player of the year. Question is simple how the hell Son Heung-min was not on that short list ? Is it really because he is Asian ? If so that is very good reason to kneel before games in next season too, because racism is still alive. If you see goal involvements, chances created, goal scored or any parameter he is top first or second in each. There is no justification for that ridiculous decision. I am not saying he should win that award, I am saying he should be in top 6 for sure.
Well done Tottenham Hotspur, congratulations to all players and stuff and especially to Antonio Conte, Fabio Paratici, Harry Kane and Son Heung-min. Big thank to everyone. You really did it! You returned Champions League football on N17 and you FULLY DESERVED it. Looking forward to next season imagining what magic will Fabio Paratici do in summer. He brought player like Romero without Champions League and he has now Champions League football to offer to potential targets! Daniel thank you to for bringing Antonio and Fabio, back them in summer, let them make even stronger team than this! Let us fight for all trophies next season! COYS!
This deserves song:
or maybe you like this one more ?