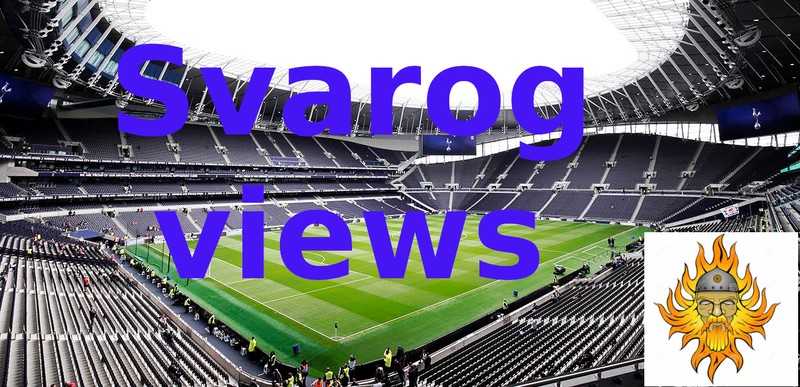 Despot Daniel did it again! Club statement said both parties agreed to part ways and Christian Stellini and Rayan Mason will be in charge of club until the end of this season. Next sentence is good 1st April joke about how we fight for 4th place and should be all together. Oh yeah ? It might be funny for opponent fans not for me.
How can apprentices be better than master ? Of course they can't. Is Daniel Levy stupid not to know that or is he doing this deliberately ? If you ask me it's last. I think he setup the club deliberately not to win anything. He chased away everyone who did something good or had ambition from this club and replaced them with other people. And he is calling for unity now ? We can be unified in asking you, Joe and ENIC to sell club to some normal owners.
One smart fan on Tottenham on Tour channel compared Spurs with factory. In that factory working class - players are always complaining to owner about management and owner always change management and never workers. There are couple of groups of workers from previous managements and each is doing what they like and not listen orders. How big chance such factory has to be successful ? Zero. It's not how you ran organization.
Fun fact Mauricio Pochettino published he was in Japan yesterday. He probably heard about possibility to work under Daniel Levy and with ENIC Dialer and ran away as far as he could. LoL! Julian Nagelsmann investigated about Daniel Levy and according to Fabrizio Romano he wants to be part of good project. Project ? In Tottenham where they sack managers every 12-18 months ? LoL! I think he is out of the table.
I don't understand why are majority of fans allowing this ? When they plan to make some big noise against Daniel Levy, Joe Lewis and ENIC ? Will they wait until next exciting season without Harry Kane and exciting fight against relegation with Dier and Richarlison ? :) I don't know.
Until then I can only tell this "It happen again, it happen agaaaain Tottenham Hotspur it happen again!" and this "Get out of our club, get out of our cluuub Daniel Levy get out of our club!"