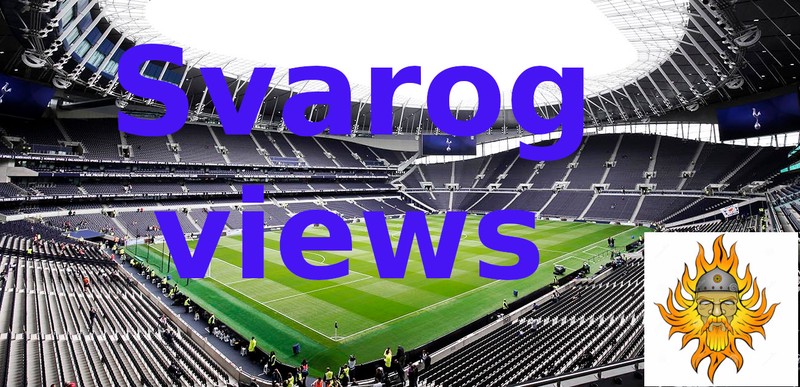 Tottenham won Preston away in 4th round of FA cup with convincing 3:0 victory. We were better in entire match, but a part from few good shoots outside the box we didn't cause many troubles to hosts in first half. Two Son's one Deki's and that was all. Ball didn't go to fast. Situation improves in second half especially after Son made great shot for 1:0 and forced Preston to play little more open. Same player scored second after great reaction inside the box. Third happen near the end when new player Danjuma calmly finished Deki's cross after very good play by Bissouma and Gil. What need to be said is that was only Preston mid table Championship side so we should not be carried away to much. Kane didn't play because illness, Richarlison got "little knock on training" again, Hojbjerg and Romero didn't even travel to this match at all. Front line looked like Perisic, Son, Kulusevski. Midfield duo were Bissouma and Bentancur, wing backs Doherty and Sess, while Tanganga, Sanchez (Skipper near Son ?!) and Lenglet were central defenders with Forster on goal.
I was upset with Son on striker position because I know he is not the best in doing headers, excepted taller and more skillful defenders in Preston, but home side looked like easy pray. Away fans were great again, chanted in support for Conte and against Daniel Levy.
There is one more good news as it seems. Fabrizio Romano told that Tottenham reach verbally agreement with Sporting for right wing back Pedro Porro, that he will be in England today to finish paperwork. Final fee will be 48 million. Release clause was 45, but can be triggered with instant payment, but Daniel Levy wanted delayed payments in installments and 45 was used like point of reference and price jumped to 48 because of way of payment. Serious owner would cash it out and save 3 million, we didn't need this entire transfer window long negotiations for this for sure... I watched Pedro, he hit crossbar with great outside box attempt against Porto yesterday. He looks like he has pace, skill, knows to cross, pass and shoot. To be fair on second goal his player ran away from him, but that's because two were unmarked and he thought ball will come to one in center and went there and then was to late with move toward one on back post. Not big fault if you ask me, one defender can't defend two attackers. Anyway game was decided before that with red card for Sporting while Porto was 1:0 up. Porro will be big upgrade on Royal and Doherty. We will have strong right side now with him, Romero, Bentancur, Deki... Good move, but I hope for one more player - central defender who is good on ball.
I hope we'll have some luck in draw on Monday and avoid the strongest again while the strongest will face each others.
What they would say in Western movie: " Let's sign Pedro!" COYS!