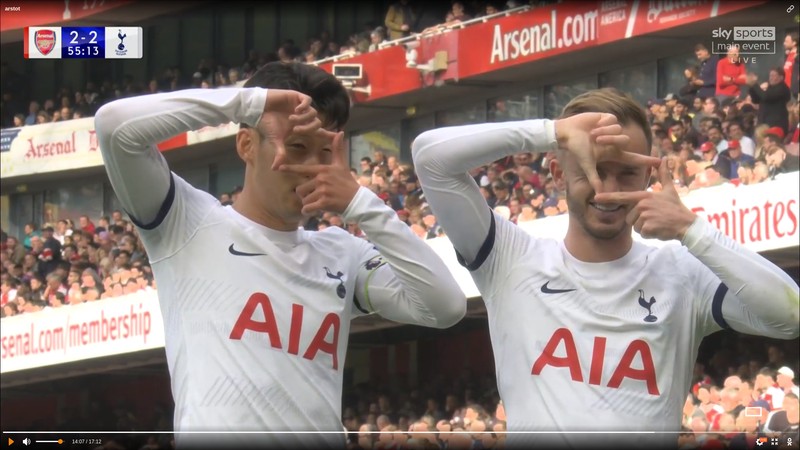 Tottenham play new derby on Saturday on 18 30 CET at home. Self confidence among fans are very big after getting point against London rival Arsenal last week. Last information from club is saying our star players Madders and Son will be ready for this game. That's crucial. Without them we have nothing to search against Klop side. There is even chance that Brenan Johnston plays because his injury is not so serious like it looked like on first sight.
Liverpool is obviously in form, scoring 3 goals in every game, they have excellent attack with Salah, Nunez, Diaz, even when subs like Jota come in there is no big drop in quality up front. Herr Klopp fixed midfield issues, they have Hungarian star Dominik Szoboszlai, Alexis Mac Allister, Ryan Gravenberch. That is very good midfield. Goalkeeper is one of the best in Premier League, defense is also not bad.
We have our qualities. When all are ready for playing Bissouma, Madders and Sarr are also excellent. Son is on fire upfront. Deki has awaken, Johnson is fast as lightening... We have also one of the best keepers in Vicario, fixed defense with Van de Ven and Udogie, there is no more Dier in defence to assist Salah for goals!
Tradition is on their side. We are like cursed when playing against them. It's always some deflection and own goal, assist for them by our players or something like this. It's time to break that curse. Good thing for us is the fact that Liverpool has periods during the game mainly on the beginning during which they can concede incredible amount of goals. Bad thing is they then convert into beasts and score 3. They score 3 on every game, but they didn't face goalkeeper like Vicario! If we capitalize their bad moments and score them 2 goals we will have chance to take something from this game.
My optimism is based on fact that Ange is not losing at home very often. I expect a lot from Madders, Son, Vicario, Van de Ven, Romero and awaken Dejan Kulusevski. My prediction for this game is 3:2 for Tottenham, but only if our superstars are fully ready for the game and only if fans make incredible atmosphere in which referee Simon Hooper will not dare to be biased toward most popular team in England - Liverpool. Liverpool have very serious fans, the most famous in Europe, they are very loud even on away games, Tottenham fans must be on best level tomorrow! I want that stadium to shake from Spurs songs. When we score after limb there must be very loud ground shaking song about player who scored a goal! Let's practice for that:
I am personaly one left foot shot in opposite corner by Deki away from tweeting "Dejo majstore pa ti si Bog". :)
Don't miss this derby game. It's going to be very good football. If things go bad remember we are on the beginning of journey toward becoming team we want to be! Remember that Klopp is in Liverpool 7-8 years and Ange in spurs for couple of months.