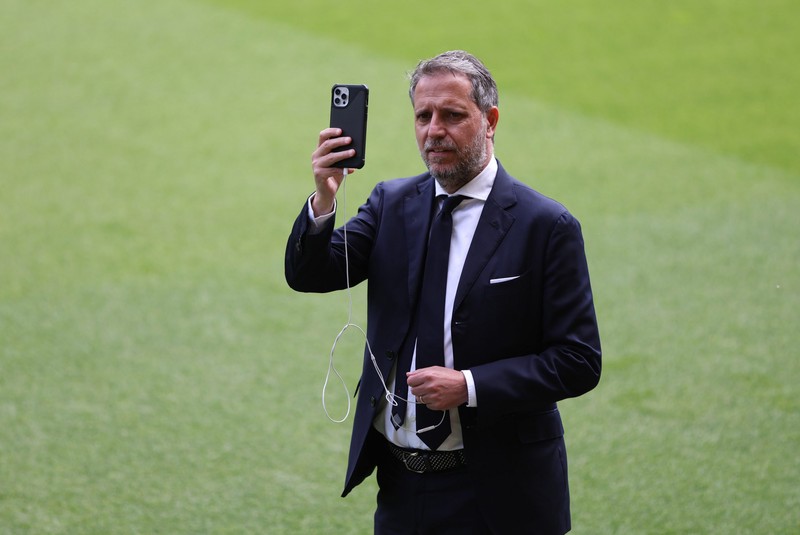 Tottenham director of football Fabio Paratici did some wrong doings during his Juventus times in Italy. There is ongoing investigation against him and other personal from bianco neri. Italian giant got 15 points ban as you already know. New thing is that FIFA extended Paratici's ban worldwide which makes his position in Tottenham unsustainable.
Irony is that he just confirmed he is still alive by giving interview to fans yesterday calling for unity, fight for 4th place taking blah blah 6-7 minutes without saying anything important.
Fabio, thank you for bringing in Romero, Bentancur, Kulusevski and Conte. Big boo for bringing in Richarlison if he is your signing at all. I can't imagine what kind of nightmare is working under Daniel Levy. What I'd like to hear from you is which players you actually brought to the club and which came in by Levy. I want to hear from you why you didn't sell all those bad players but instead only loaned them ?
Operation of converting Tottenham in Juventus from Themes failed. There is new ongoing operation to convert this club to Everton from Themes. I have no doubts this is goal of Daniel Levy. What will remain of this club will be less than what remained from Troy after they let Trojan Horse inside. That's what Trojan Horses are doing you know.
This club have no manager, no director of football, but YOU fans should pay more expensive season tickets to watch Dier and company sabotaging your club!
At the end of story who need director of football when the worst chairman in history of football Daniel Levy is making all decisions ?