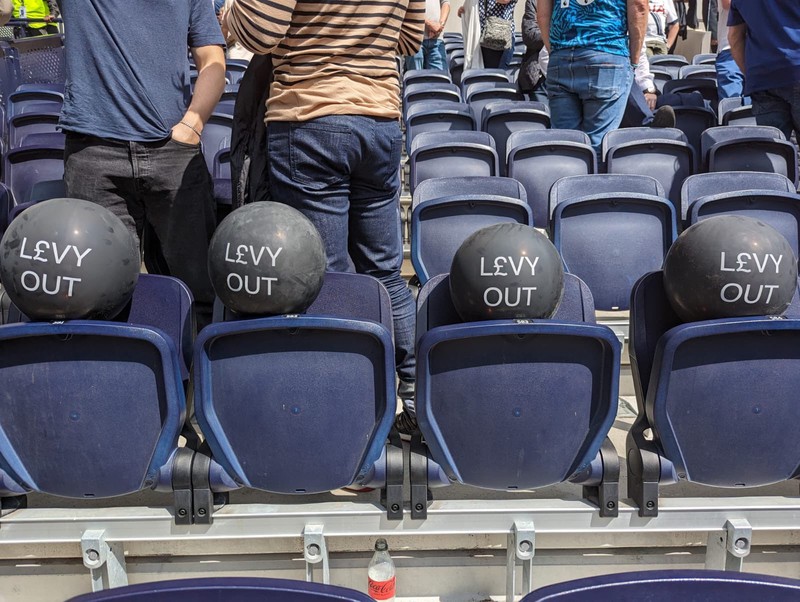 I thought those group of players will at least play last game of season in front of home fans against not interested opponent well, but it seems I expected to much. They played like always this season only one half. Final result was 1:3 (1:0) or what tipsters here would say from 1 into 2. Odd on that is usually 30 and if it's on weaker team it could be much higher.
Visitors played without the best striker Ivan Toney who has been banned 8 months for betting. Home side played without Hojbjerg and Romero for some reason. They were not on the bench too. That and lack of information why is that tells you everything you should know. There is some serious war behind the scenes in this club.
Spurs played good in first half. Harry Kane scored goal in 8th minute after one free kick. Kulusevski sent him short ball and captain of England sent rocket into 90 degrees of Brentford goal in part which should be covered by goalkeeper. However shot was powerful and precise and ended inside the net. Very nice goal for Tottenham and England legend! Son and Danjuma had big chances, but first didn't shot like he wanted while last sent ball wide after header.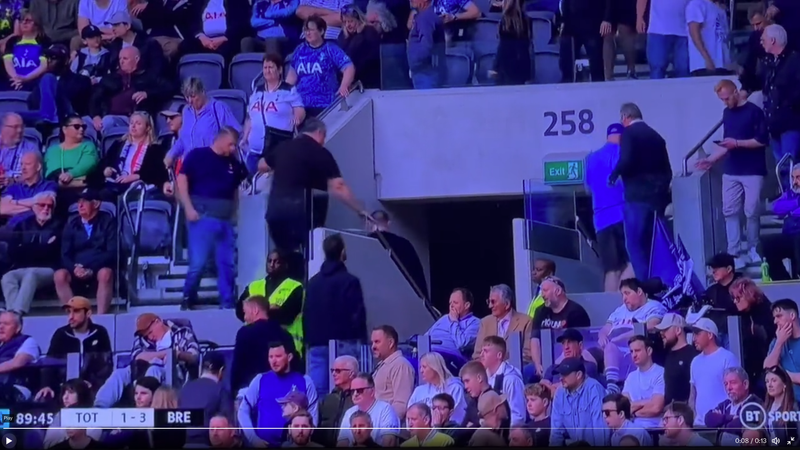 Brentford equalized in 50. minute when Mbueno strarted his show. He fired shot near Davies and Lenglet in far corner of goal for equalizer. Tottenham defenders didn't do enough effort to block and goalkeeper Forster was to close to left post and unable to save the shot. To be fair it was great shot.
Soon after Tottenham had big chance, after Kulusevski passed ball to Kane, but Harry blazed ball over the crossbar despite he had alone Son inside and could sent ball toward him for sure goal or little backwards to Dejan who would surely find alone Son for goal. Maybe he didn't see them, maybe he was selfish in that situation I don't know.
Mbueno score again in 62. minute after great ball in space for him on right flank which left him and Ben Davis running for it. He exploited slowness of Ben Davies and scored a goal from tight angle. Ball went in opposite corner of Forster's goal. Tottenaham goalkeeper did't try to shorten angle by going little out of goal toward Brentford player. Beautiful piece of football.
However last goal of Y. Wissa in 88th minute was the most spectacular. Oliver Skipp failed to control simple ball and instead of pass or clearance he ran into 2 opponent players on around 16 meters of own goal and got dispossesed. After that we saw easy action like on training and Wissa got the ball all alone in front of Forster for 1:3 and game over. Until the end Richarlison tried two headers, but both were saved by Brentford goalkeeper.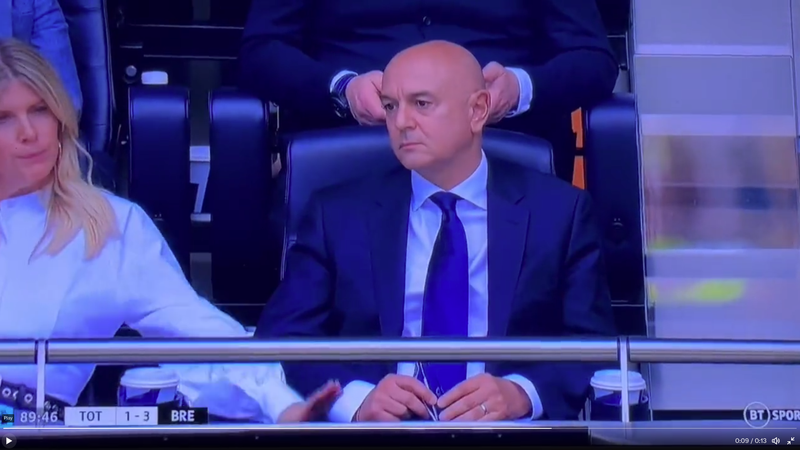 Protest before the game has been held with Iggy and Brian Dagul in it, there were chants Daniel Levy get out of our club, but only when result become bad. We saw also touching situation when Levy's wife grabbed his hand in style "Honey don't get that emotional" :) . He had angry face expression like myself and did nervously moving fingers again like me in front of TV. Final humiliation was when Brentford fans started to chant "Daniel Levy we want you to stay"! LoL! Dozzens of Arsenal fans tweeted that. Everyone a part from Spurs fans want him to stay of course...
What to say it was poor, we showed once again we are not a team, some players showed their true collours again! Davies, Lenglet, Sanchez, Skipp are championship level players. Kulusevski and Danjuma are not good enough to keep them. Back 4, you asked for it, you saw how it looks!
I hope everyone who cried for urgent sacking of elite coach who kept this miserable amateurs among top 6 wanting "free flow attacking football" with 4 at the back with current squad are now happy. I hope they enjoyed in collapse which followed soon after. You don't have a clue!
One more thing, club draw mural of Harry Kane near stadium and Lucas played last game in front of home fans. He cried after for leaving. We will remember him for goals in Amsterdam and at Old Trafford. It's a pity he didn't played more games like that. Good luck my man. What he would say COYS, COYS, COYS, COYS! Once when we got new serious owners you could be our scout for Brazil. :)