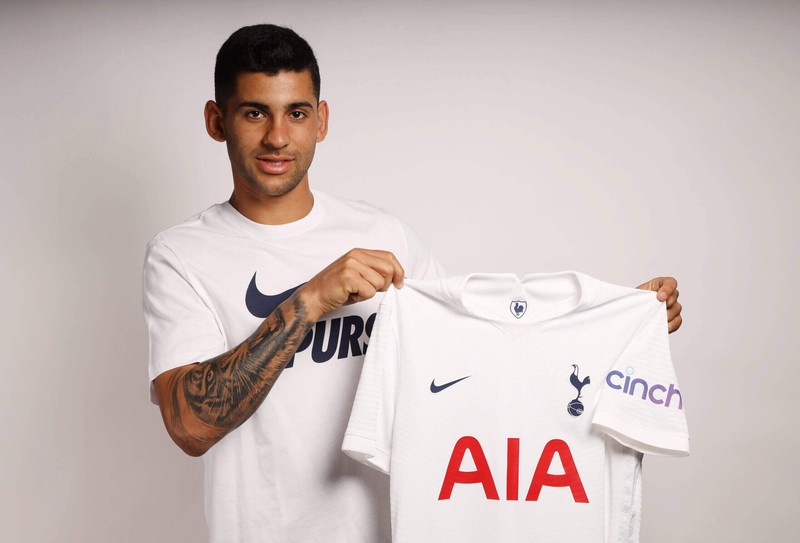 Cutie Romero the best defender in Tottenham gave an interview on Spanish and he explained situation before World Cup when a lot of fans thought he is not really injured but saving himself for playing for Argentina. Conte told it was not truth multiple time, even said he would play with one leg if it's possible. I am among those who believe to Conte.
Cutie told something like this Tottenham doctors saw images and told me there is no chance for me to play during group stage of World Cup. When I went to Argentina I showed images to Argentina doctors and they told me you can play it's nothing serious. He then played in first game, was not great in it, rested in second and put back in third and was excellent in rest of the World Cup which is now in his trophy cabinet.
One Tottenham fan told that and in couple of hours most likely under influence of club Romero himself replied to his tweet with I don't like when you write I said things I really didn't said. The highest respect for Tottenham medical team. More less same was when O'Hara criticized club's ambition like pundit. He told he got angry call by someone from Spurs hierarchy. Tottenham Despot Daniel has obviously problem with critics, but watching it. :)
Let's return to Tottenham medical team. Antonio Conte himself told in one press conference I'd like if someone from medical team comes on press conferences to explain situation with various players when asked when will some player come back. It's general feeling and I think even the fact that every injury in Tottenham lasts longer than they say it will on first place. Take example of Skipp and how long he was absent, take Bentancur after World Cup. It was said he will return on one date and he returned week or two later. Take Lucas Moura as example too. How long has he been injured ?
Thing I don't understand also are so many knocks and injuries during training. Do you remember one nice day when all were ready before City and then start to go down like flies with rate of one injured per day...
I hope some formula one car from board will not think about punishing Romero for interview and ask himself why all fans think every injury in Tottenham last longer than medical team report ? I also hope they will ask why didn't they use stretcher when Bentancur went our injured from Leicester game, but walked with him out and maybe made injury worse ? Didn't they see seriousness of injury ? Why coaching staff have not good communication with them and don't know estimated real returning dates of players ?
Good news from yesterday is that Tottenham Despot Daniel Levy meet with potential buyer Nejafi in Bahrain. Joe Lewis is open to selling club, but as always problem is the price because offer is 3 billion or something like that while Joe wants something more like 4.5. At this point I'd take Glazers instead of ENIC. They are ready for serious investment and patience with coaches and it seems Manchester United fans are not satisfied with them and even sang against them in League Cup final despite they win it and play the most exciting football since Sir Alex Ferguson.
For the end Spurs Song Sheet wants you to learn this song:
Cutie Romero he knew the place to go
Our number seventeen the best you've ever seen
Truly dynamite
better than Ben White
and then he said to me
I hate Chelsea...
Cutie Romero every Spurs fan loves you and also Bentancur. We want more players like you in defense. COYS!