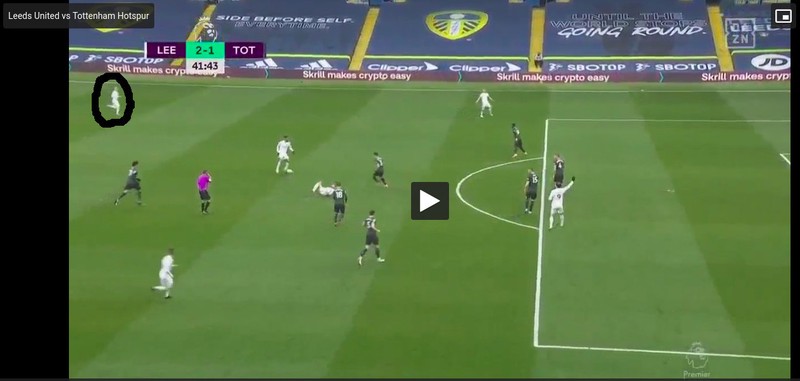 I don't like lunch time kick off games because they have potential to ruin your day. When Tottenham is playing in it it's almost guaranteed! Exactly that happen yesterday. I was so happy and excited after watching Newcastle rioting win in Leicester which looked like big boost for Spurs chances to jump over foxes, but masters of bottling things did it again! They did it with a yet another effortless, careless and "Spursy" performance! What would R. Mason say in "Tottenham way".
When you look at starting line up it looked right, but Spurs entered into trouble from the beginning. Do match officials count number of players before the game these days ? I am asking this because this isn't first Tottenham game where I had impression other side has man or two more on field. We could see things are going wrong way after 10 minutes when just because of big Hugo LLoris save Leads didn't lead 1:0.
Let's start with two anti heroes of the night Eric "clumsy bear" Dier and Sergio 'broken airplane" Regullion. Last one made horrific cross field pass to find opponent, first one could clear low cross, but for some unknown reason he decided not to, then first one tried to score amazing own goal from second post, which Hugo Lloris managed to deny, but deflection went right to Leeds attacker who sent ball under crossbar inside the net. What did "broken airplane" think ? Did he want to return ball with leg to goalkeeper and hoped for indirect kick from 5m. ? Does he know player can't return ball to keeper with feet ? Did he try to clear ball but missed it ? It didn't look like that. It just looked like incredibly stupid decision.
Spurs managed to come back after Dele Alli founded Son with good pass and Korean finisher superbly sent ball inside the net. Soon after Alli made other good pass and Kane scored, but V.A.R. decided that Kane's boot size were to big compared to Leeds player and goal has been ruled out for offside which we can't see with naked eye. I've heard Thierny's (Arsenal player) dad was in V.A.R. room. It's not like I am complaining, but why wouldn't Aurier's dad be in V.A.R. on some Arsenal games ? Is it clash of interest ? :)
What I am complaining about is second Leeds goal. Two anti heroes step on big stage again Dier did bad header, Regullion didn't reach the ball and Leeds took away ball around 25m from goal. What then happen was for believe or not Leeds left back Alioski start run from center, Mr. Bale didn't bother to track him, Alli and Lo Celso watched how he is coming to make 2 on 1 situation with Aurier. Leeds players of course easily moved around him and only then one went there trying to stop cross, but couldn't. Dier then let Bamford run escape from him inside in 5 meter to score easy tap in. That was complete lack of effort and any organization. How can player run alone from center and no one is following him ? How can central defender and member of England national squad let someone escape him inside ?
In second half Spurs made some balance but failed to equalize, Mason made changes and brought Lucas and Lamela in and those two lost the ball near Leeds box and then start walking and little jogging instead of trying hard to regain possession. Lamela soon let his man escape him in Spurs pressure attempt, they went on counter attack, it was not offside thanks to Dier, made easy pass inside and it's in. Alone player with plenty of time and space scored easy goal. Game was over! That was not enough for "Mad genius" who tried rabona pass which ended in goal out near the end. He also missed one big chance before that.
After the game man who accomplished hat trick of conceding goal involvement Eric Dier blabbered something instead to cover himself with ears. Coach blabbered something about V.A.R. like he thought it was on side blah blah... He better answer the question why his players can't make two consecutive good performances and why are they playing so effortless ? Why don't they track their players ? If you lose ball that doesn't mean you can walk on the pitch pal, you have duties in recovering ball, you must track your man on field!
And final word about G. Bale. All had big hopes in that player. His ability in attack, finishing and ball control are not under doubt, but if he doesn't want to participate in defending or in work of regaining ball he should be sent back to Madrid and he can take back this broken airplane with him! He might be good against Sheffield United or some squad which will not try to attack us over our right side, but he's useless against any mid-table clubs. He was invisible in entire match! If he thinks he is super star who shouldn't bother with defense or ball recovering then Tottenham need to change formation or to assign that task to someone else because someone obviously need to track left back when he goes in attack. Aurier might be good recently, but he can't stop two players usually. No one can! Pardon he did it once in this game with skill full move of his ass, but you can't expect such exceptional stops by him every time. Someone need to help him when he's overloaded!
I've heard Jose Mourinho wants Dier and Lamela in Roma. Fire them from cannon to Rome! We don't need them in next season! We don't need them in rest of this season too! Clean those deadwood which doesn't want to play for this club. Keep only Son, Kane, Lloris, Alderweireld, Rodon and maybe Aurier, Hojbjerg and Lucas. All other dead wood can go. Refresh squad with young players who will at least run and not walk or stand on pitch and gain some pace. Buy some more good players!
Fact that Ugo Lloris was the best in Spurs squad when we conceded 3 goals tells everything about this poor, pathetic, suffering spursy display and effort.