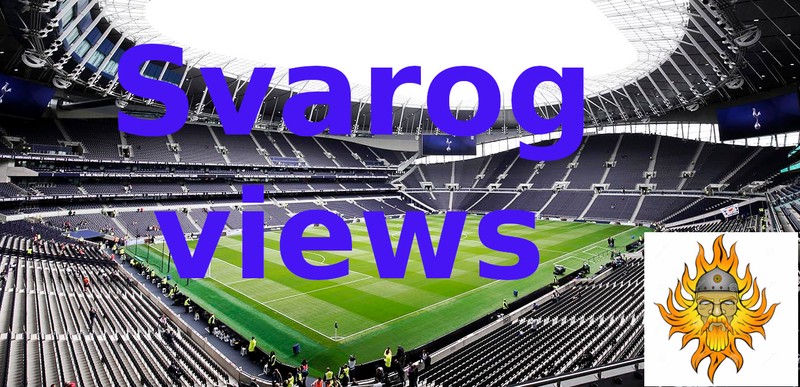 Champions League game between Tottenham and Sporting Lisbon is on Wednesday on 21 o'clock Central European Time. It is crucial game which can ensure Spurs going to knock out stage. Tottenham just need to win it, but can they do it ?
They lost 2:0 in Lisbon because of late goals and abysmal performance of Emerson Royal who first lost air duel then get dribbled couple of minutes after. Spurs looked like more in control, had more chances, but were not clinical in front of goal. I have no doubt full Tottenham squad is better than Sporting, but Spurs will not be in full strength.
Growing list of injured or I don't want to play players contains for now: Dejan Kulusevski, Richarlison, Romero, Hojbjerg with new one showing after each training session... LoL. Great Tottenham Hotspur medical squad are real masters to make injury more serious, to extend it's duration from couple of days to couple of months...
Voices from Frankfurt are saying Son Heung-min is rethinking his future in Tottenham and maybe would like to go to Real Madrid. I think it's bad attempt to ruin atmosphere before the game. In case that's truth that could explain his poor performances this season. I doubt it will happen because I think Champions of Europe don't need him at all. It could happen only if Perez count he can earn big money from selling his shirts in South Korea. If he goes there he'll play golf like Bale did. He's nowhere good enough like he thinks he is. With his current form MLS is more likely. He might not be Los Galacticos but player in LA Galaxy. LoL
Two consecutive loses are to much for Conte, third would make him rethink his status among this scribbles of owners and bricks who kick on own goal or stand like enchanted stones during dangerous attacks or doesn't have a wish to fight for second balls.
Sporting won last game in Portugal league with result of 3:1, lost both games against Marseille in Champions League and by that you can see why last game of Spurs in Marseille should not be decisive for going through. Club from Portugal can make counter attacks and their players have skill which could be a bit of problem for bang average guys like Sanchez, Dier, Davies/Lenglet, Royal and Sess....
All must be decided tomorrow night. If not it's not a big deal at least we'll play one game per week after. Like Conte said to play in Champions League and Premier League you need to have squad with good depth. Can't wait to see Daniel get him few players on free in January while buying few for 10-20 millions "few for the future". LoL