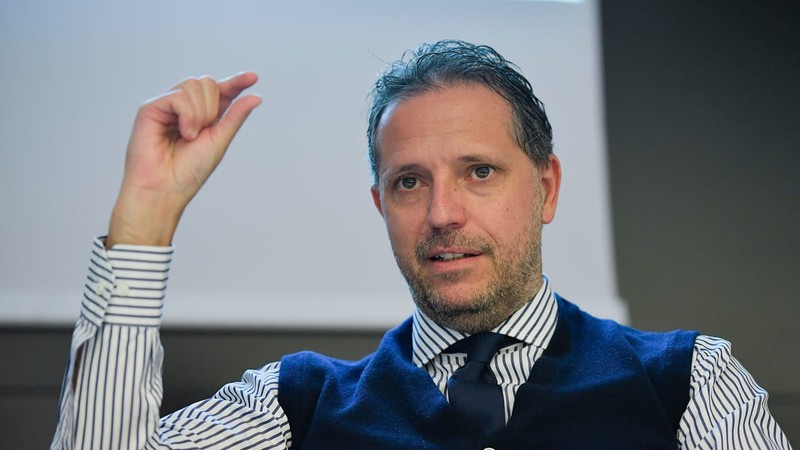 Tottenham director of football Fabio Paratici is in Italy trying to make deals with Italian clubs about selling or loaning some Spurs players. He's also interested in Roma player Zaniolo, but Romans slip to high price tag of 50 million for him and don't accept Rodon + money for him. This is good time to tell our opinions about this summer transfer business. Here is mine.
It started very good with Fraser Forster, experienced left wing back Ivan Perisic and midfield beast Yves Bissouma, but two next players Richarlison and Lenglet were just wrong while last one Djed Spence is promising, but I'm not fully convinced he's the solution.
I've seen infamous information saying we need to sell to buy players now. However selling is not going to well. We sold only Steven Bergwijn. It's clear that Antonio Conte doesn't count on Ndombele, Lo Celso, Winks, Regullion, Rodon and that we need to get rid of Emerson Royal or Matt Doherty. We also want to send Tanganga somewhere on loan to give him some game time.
Here is how our squad looks like at the moment in my opinion:
Goalkeepers: Lloris and Forester. I think we are covered good here.
Left wing backs: Perisic, Sessegnon with Davies and Doherty who can play there too. We are well covered there.
Right wing backs: Spence, Doherty, Royal. Covered in numbers but not sure they are of so big quality for title challenge.
Right central defender: Romero, Sanchez. We have one world class like Romero and one solid error prone player like Sanchez. Let's hope Romero will not go down during the season. His substitute is not for title challenge.
Central defender: Dier, Lenglet. Good and bellow average player. It's just not good enough for title challenge.
Left central defnder: Davies, Lenglet. Again good but not tall enough and tall but bellow average player just not good enough for title. It's the weakest spot in squad.
Defensive midfielders: Skipp, Hojbjerg, Bissouma. Well covered with excellent players.
Creative midfielder: Bentancur. Excellent player but if he goes down we're in big trouble because we don't have substitute for him. Three from above are not creative.
Left attacker: Son, Richarlison. We're good as long as Son is available. Substitute is average player not good enough for title challenge.
Striker: Kane, Richarlison. We're good as long as Kane is available. Substitute is average.
Right attacker: Kulusevski, Lucas, Richarlison. We're covered there, but I'd prefer to find someone better than Lucas.
Conclusion is that we're very thin on left central defender, central defender, creative midfielder. We'll be in big trouble if Son, Kane, Deki or Davies get down and Ben is already down after that non friendly "friendly" game against Seville. If Rodrigo Bentancur goes down we're also in very very big trouble.
Information on twitter is saying that we failed with Eriksen because he wanted to high wage and to long contract, that we didn't bid for Saint-maximin because someone decided that 40 million pounds are to high price for him. That someone payed after 50 + 10 million for worse player like Richarlison because he can play on all 3 attacking positions, but I'm convinced he can't play any role good enough for title challenge.
That someone decided to have 3 excellent defensive midfielders to compete for 1 place in squad while he has only 1 creative midfielder. Good news is he's still trying to get another but stick with to expensive Zaniolo for now... One who is making decisions also missed great opportunity to get serie A defender of the year Gleison Bremer for only 40 million euro and he ended up in Juventus.
Because of that we ended up with just Dier from serious players who can play in center of defense. That's unforgivable. He didn't even bid for him. What will happen if Dier goes down ? Who will play his role ? Romero is not good in that position so it'll be Lenglet right ? I am afraid of that scenario. I'd rather watch someone better there or even Joe Rodon instead of Lenglet.
We are decent and strong team as long as we keep Lenglet and Sanchez on the bench and as long as Son, Kane, Deki, Romero, Bentancur and Dier are available. If one of them goes down we'll be in trouble.
It's not to late Fabio, you can still buy serious left central defender, central defender and creative midfielder.