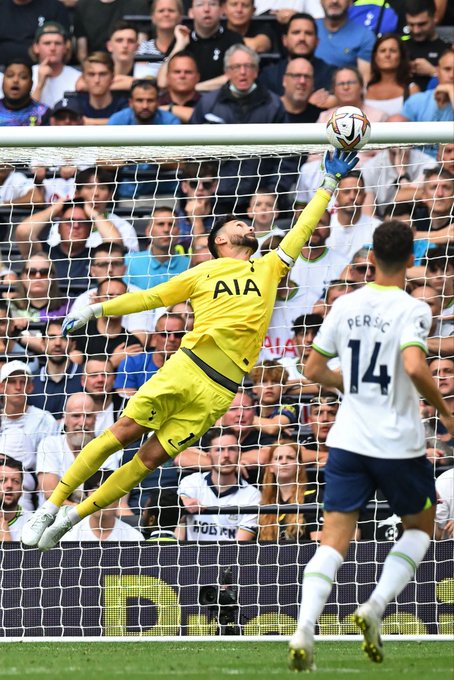 Tottenham won match against Fulham with final result of 2:1. We not only won, but controled the game from first to last minute. It's bad luck and some bad passes to blame for not scoring goal or two more. I hope luck will see us next week when we will need it more against Manchester City.
Antonio Conte decided to give chance new signing from Barcelona Lenglet. It was smart decision. He had good game and I have better opinion about him now. Tottenham dominated and scored a goal near the end of first half after Richarlison - Hojbjerg combination of short passing and calm and cool finish by Dane. He showed us that he can be a threat in front of goal. It's his second this season. Harry Kane scored from close range in second half for 2:0 and for what I thought would be calm finish.
It was not thanks to Serbian striker Aleksandar Mitrovic who tricked Tottenham's best defender Romero and fired up non savable shoot in far corner near Dier who tried to block. Few minutes later he was again in front of Romero, who tried to block his attempt, ball got non natural trajectory and would finish just under crossbar, but Hugo Lloris saved it in superb way.
Richarlison and Son had great combination of passes which ended in Richy's attempt stopped by inner part of post. Brazilian had goal disallowed for offside too. His game leave me with mix feeling. He was very good on one side, but on other hand he sent two to fast balls toward alone team mate and ruined some promising attacks.
Stupidity seems to spread in our squad like disease because Bentancur got yellow card just like Bissouma in last game, but around 70th minute. He kicked ball in angry way after referee give foul to Fulham. Richy got yellow for removing his shirt during disallowed goal celebration. Very strange behavior for professional players.
Son didn't have luck to score today, but he showed signs of life and played better than in previous games. He looked more like himself in this match. That's big positive. Negative is that Eric Dier made couple of mistakes. It looks like in the moment when he hear he will be called for England he starts making mistakes. Eric you should get used on Southgate calls and to continue to play good like in previous games.
Next rival in EPL is rampaging Manchester City lead by Haaland. It's going to be very difficult game after which we'll see how big is the gap between us and Champions. Before that we'll face Olimpique Marseille at home in Champions League. Let's hope we'll get 3 points there too. COYS!