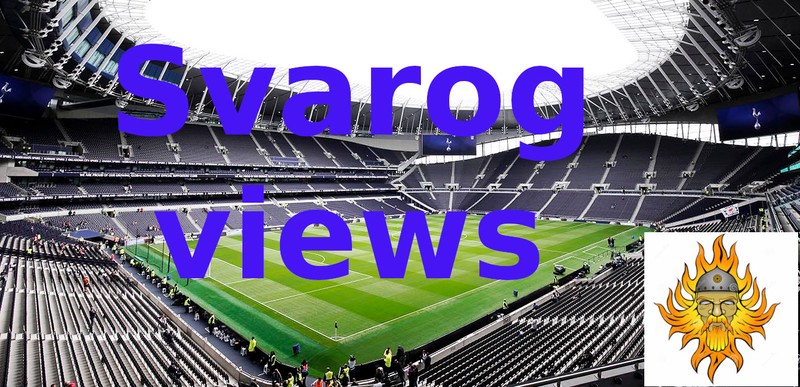 Tottenham have been destroyed at Old Trafford. Result of only 2:0 is giving wrong picture about what was happening on the pitch. Formation of 3-5-2 with Bissouma in the middle showed like big mistake. It worked in first 10-15 minutes. Spurs looked like better team which could do something, but then Ten Hag stood up shouted and changed something and Tottenham players disappeared from the pitch. All after was siege of goal, rockets flying toward goal from 20-25 meters and chances for home side. It was a miracle how United didn't go with at least 2:0 at half time. Only good player in Tottenham was Hugo Lloris who made a lot of good saves.
Second half started with unlucky deflection from Davies and Fred's attempt which was weak and going in the middle of goal and would be easily saved by Hugo was deflected by Ben Davies and ball ended inside goal near the post. That was the end. Soon after Dier tried to block Fred ball deflected to Bruno Fernandes who scored goal easily. Tottenham didn't do anything in second half. During first we had few promising attacks and even 1(!!) attempt on goal...
Horror backward passes, inability to carry ball toward center, weakness in duels, falling, easy losing of balls, complete lack of wish to get to the ball before opponent. That's what we saw in the worst performance of Tottenham this season. Kane didn't go out of Martinez's pocket most of the time. Son lost every ball which came to him or fell, or in the best case return it backward. Bissouma was invisible. Fred looked like developer of football for Tottenham players. Our midfielders are not closely good like we think. Defenders like Dier or Davies are good maybe for Everton or such mid table clubs, but when big boys from top 5 come they show true face and all limits they have.
It was game to forget. They didn't even deserve much criticism because they didn't play literally anything. If you don't want to play, don't want to win ball it's ok don't. Just take your salaries of 100-200k per week jump into your expensive cars tell few stupid things to fans like we didn't know match started and that's it. You will win my #$@#!$!@$ of trophy this season I can tell you that right now. No manager can help you. You are beyond repair.
I regret one thing. That is why Fred didn't get ball and do little juggling with it like Richarlison did in Nottingham. He should show those overbearing ignoramuses how things stand.