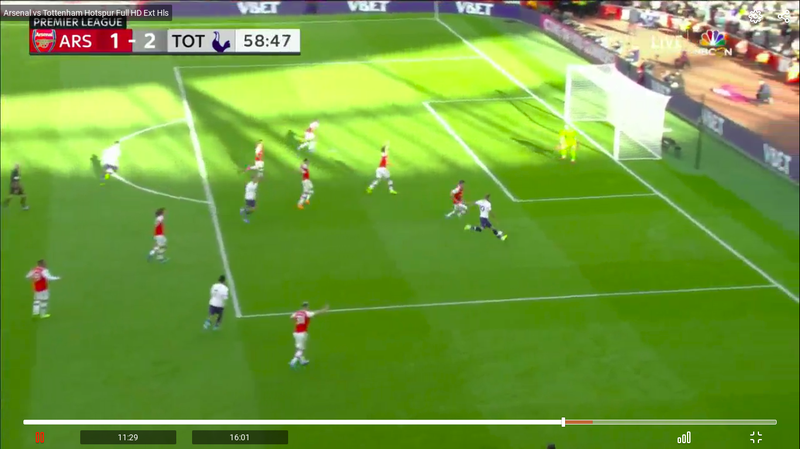 North London derby is over and both clubs feel they deserved more than 2:2 in it. I don't agree with that, I think both teams got what they deserved after this North London derby. Draw is fair enough for everything they showed during a game.
Poch sent weakest link in Spurs defense D.Sanchez on right back position. With Foyth and KWP injured and Aurier out he didn't have much option there. Ian Vertonghen was in center of defense, while Eriksen was on pitch from start. Lucas was on the bench for this game. Emery took all cannons as Pepe, Auba and Lacazette were all in starting eleven.
Game started as expected, Arsenal went in attack with a lot of players trying to push Spurs on their half. Sanchez soon became "king of the right" as he could't stop many threats coming from there. After few good attempts by Arsenal Spurs started to connect lines. One high ball on center and H.Kane good jump in duel made good counter attack. Ball came to Son, he passed to Lamela on right time, Argentinian went in chance, shot in other corner of goal, but Leno deflected ball. Eriksen tracked action and picked up the ball and put it in from close range for 0:1.
Not much later Son had one very good goal attempt from around 16m, but his good shot was superbly saved by Leno who tipped ball into corner.
Soon after Son received ball in the box tried to pass to Eriksen, but G. Xhaka make reckless tackle and referee pointed to penalty spot. H. Kane was merciless from 11m and result was 0:2. What happened then is for big analyze. Arsenal had chance minute after, but Ugo saved it. When we all expected half time with comfortable lead Sanchez and Sissoko made few bad things. Sissoko was surrounded by 3 Arsenal players and lost the ball on 25-30m, Sanchez tackled in attempt to clear, but ball came to Arsenal player not to far away. Gunners made few quick passes and Lacazzete ran alone in front of Loris and scored a goal for 1:2. Like Mourinho said in that period of game you should not combine much on your half, but clear the ball away from goal. Spurs failed to do that and comfortable lead of 0:2 turned into 1:2 and bring Arsenal back to life.
Second half started with Arsenal attacking, while Spurs made few good counter attacks. Son was again denied with join forces of block and Leno who again deflected ball into corner. Chance of the game was when H. Kane got ball into the box. It was not 100% chance, but world class player can shoot good from that position too. His missile ended on inner post of Leno's goal, but deflected wide. Arsenal also had shots mainly saved by Lloris.
Then around 71 minute Arsenal made long cross into box and Auba escaped between Vertonghen and Rose was alone in front of Lloris and scored equalizer. This is becoming pattern that opposition players run between 2 Spurs defenders get the ball and score.
Sanchez who made a lot of mistakes yesterday had biggest blunder when he reacted on high ball in so poor way that he gave clear his ball to Arsenal player in the box, but his team mates managed to block shot attempt. It was hilarious totally unacceptable for professional player. He was all alone high ball coming to him, I don't want what he wanted but he kicked the ball on so stupid way that it deflected from his head to Arsenal player who could only say "Thanks man!". Fortunately for Spurs it was not a goal.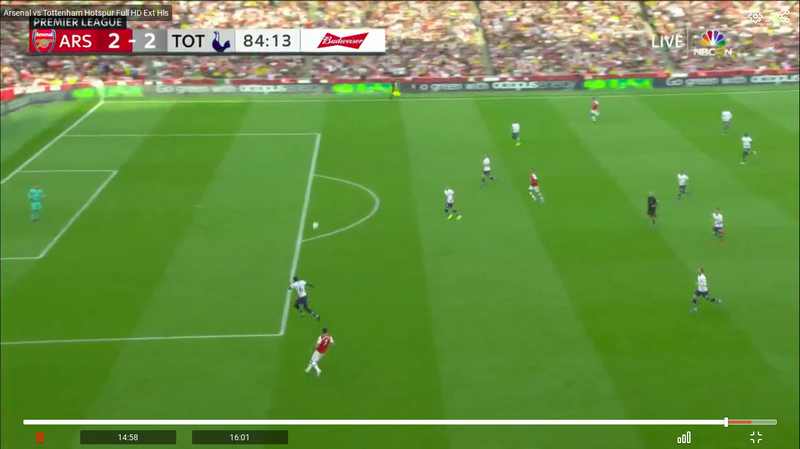 Arsenal scored third, but referee denied it because player on left flank was in offside. VAR approved that decision. Spurs stopped to make any counter attacks until the end. Near the end Sissoko had ball, situation was dangerous for Arsenal, he could pass to one of team mates, but he decided to send ball like he is Arsenal defender straight to Leno's arms. Poor low ball into Leno's arms, when at least 2 Spurs players waited for it. That was poor Sissoko! I got very upset after this pass.
That was not all from him for tonight because H.Kane lead counter attack deep in injury time. He passed to Sissoko. He had team mate behind him two Arsenal players in front, but some space for shot too. He decided to shot but did it poor well above goal. That move pissed me off enough to make ugly tweet about him. LoL He is definitely not capable to do many useful things in attack.
When I sum all I've seen I can say that draw of 2:2 is fair enough result. In pregame preview I wrote that Spurs need to score at least 3 to win this game. I knew they will concede minimum 2 goals which turned to be true. With players like Sanchez you just can't be clean sheet even against much weaker opponent than Arsenal. I would say that 3 points stayed on that H.Kane's inner post.