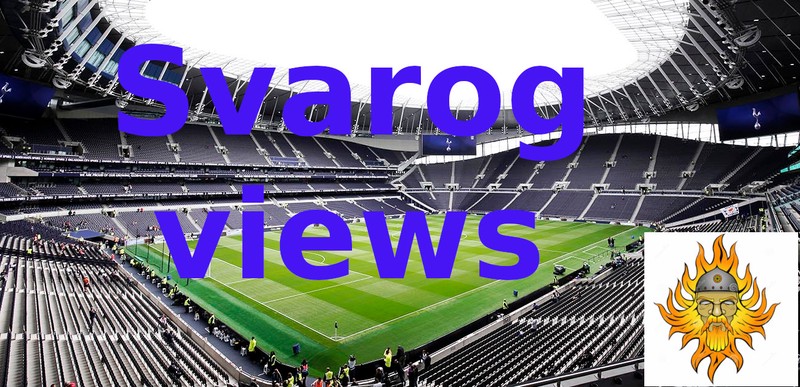 There are some good news in Tottenham in last few days. First is negotiation with IT giant Google over stadium naming rights. According to reports deal is not yet close, but Spurs Chairman would like long term agreement like 20 or even 40 years with 25 million per year. That would bring 500 million or 1 billion into club.
Other good news is that all players participated in training yesterday. Kulusevski, Lucas, Tanganga all were on training. According to last reports Dejan will not be available for game against Frankfurt, but Lucas will. Lucas who can dribble good and can explode from time to time with 3 goals like against United or Ajax could be legitimate option to come off the bench against Eintracht.
German side lost 3:0 to Bochum club which is last on the table. That should not make us think it's going to be easy. They won first Union Berlin, lost against last Bochum, they won Olimpique Marseile away and kept clean sheet in that match. They won Europa League last season and that doesn't happen by accident. Kamada, Gotze (if fit) and Lindstrom are serious threats. We should not under estimate them. Like I wrote in previous article Tottenham have no right to under estimate anyone.
Do I need to remind you that Son and Kane didn't score goal in this season Champions League games ? That is very strange. We are not in the strongest group, but only who scored two goals was Richarlison. That could change today. Antonio Conte will probably return to his favorite 3-4-3 formation which mean wel'll see all three Son, Kane and Richarlison in attack and classic Bentancur and Hojbjerg midfield.
I think we showed we have better players in first match and we should take control from beginning to the end. Win is must if we want to proceed in next stage of competition. Quality for that is here, home support will be on high level and if players listen to the coach win will not miss.
One more message for the fans. Club is as strong as the weakest link is. We can easily agree which position is the weakest link in our squad. It's place where Royal/Doherty are playing. Thus whoever form those two starts need the biggest support. When he attack on his side entire stand behind out should attack together with him. Let's support our Hakimi!
I have idea (tune Saragossa Band Medley like Eriksen sen sen)
Emerson son son
He's flying like a bee
Emerson son son
He's Yid like you and me
He will cross, he will score
He is Tottenham to the core
He delights you and me
He's our Hakimi!
:) COYS