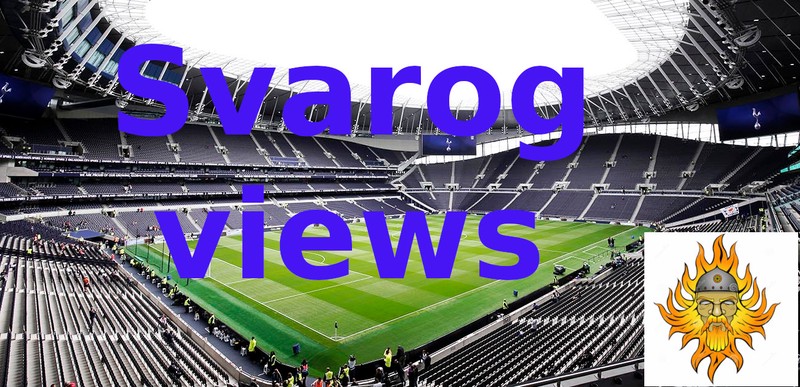 Tottenham plays Manchester City away tonight. Game will happen few days after bitter loss in North London Derby. Everyone in club are nervous fans, board, coach and players. Last season we won them twice, but that scenario is very unlikely tonight.
Good news is that Rodrigo Bentancur is ready like Richarlison and Kulusevski, while mister Lucas is still "injured". I put those words under quotes because I don't believe in his injury or in Tottenham medical staff where every injury need more time than expected to heal.
Conte was right when he questioned on press conference why club representatives like DoF or chairman are not answering questions of public and explain their vision of club and also why no one from medical staff go to press and speak about injury of players.
Rodrigo will be ready, but when you didn't kick ball for month or two it's hard to be on your best in first game. He will need 2-3 games to become old self. Richarlison the same, Deki the same...
Player who usually score goals against City Son Heung-min is poor this season. I highly doubt he'll be able to run counter attack and to finish it with good strike and goal. Lloris is shocking on goal. His drop of form is unbelievable just like Son's. Those two are main reasons why we can't play good against other top 7 clubs. We don't have reliable goalkeeper and play every game with man down because Son is not playing despite he is on pitch. Those two should be among best players with Kane, Bentancur, Deki and Romero, but they are massively let this club down.
City had problem with De Brune who missed training yesterday or the day before yesterday. That rise hope he might not play in which case we will have better chances in this game.
I have no doubt they will press up, we will be in low block entire game with Kane dropping deep trying to send balls toward Son or Deki for counter attacks. Our defense can't hold not to concede at least 2 goals against anyone and against City it can be just more than that. I don't see who can stop Haaland in our squad. I don't see player who can match him in physicality, pace, strength... I expect heavy defeat like 4:1 for them, but will of course still continue to support Tottenham and current coach Conte because I know he need at least 3 years in charge before getting evaluated. We should not doubt in Conte like coach, he's serial winner, we should press board hard to back the man with bringing good and SMART players on critical positions in the team!
Don't get me wrong our players are not bad as some fans are saying, but some of them are just not good enough for battle for trophies or to play against other top 7 clubs. They need to be replaced with battle harden smart excellent players so coach Conte could implement his vision in this football club which is winning trophy like Premier League title. Couple of bad results should not lure us toward change on the bench because changing coach every year will bring us nowhere because no coach can implement his vision for one year and no coach can make Dier, Davies, Sanchez, Sess and Royal title contenders in EPL. Like someone said you can't give builder a paper and expect he will build a house.
Defeat will not fall hard on fans because City is fighting with Arsenal for the title. :)