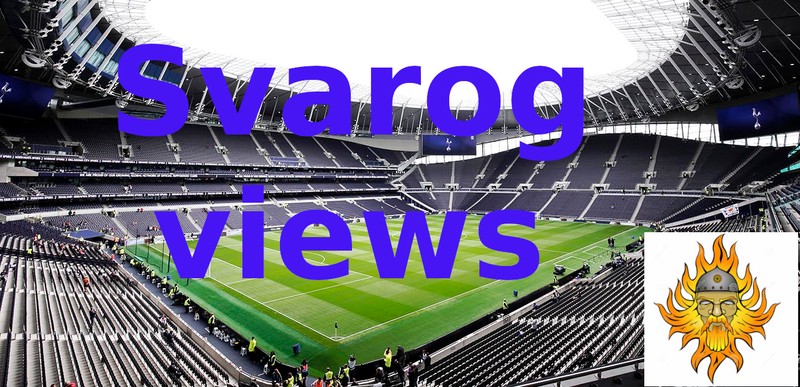 Tottenham lost match against Sporting 2:0. Side from Portugal scored two goals in last few minutes to grab 3 points and sit on top of gorup D of Champions League. It was yet another average performance by visitors which did very little in first half, improved a bit in second, but missed some chances and half chances just to be punished by home side at the end.
Kane was not on the pitch in first half. I mean he was but he didn't do single good thing in that half. Wrong passes, to long holding ball that was his game. Son did one promissing cross toward noone and that was the best thing he did in entire game. Richarlison was invisible. Spurs had possession but they didn't know what to do with the ball. It was lack of movement, lack of actions, lack of everything. Sporting player Edwards, English from Tottenham, dribbled at the end like Maradona but his attempt was poor in Lloris and that's the reason why we didn't go with goal down at half time. I really want to meet man who send this guy out from Spurs because he looked really really good.
Spurs players were more agile in second half, Kane finally started to play this game, made few good passes, but they went in vain because Emeron Royal just can't score a goal. First he sent bad header then he sent poor shoot in goalkeeper. Son, Kane, Richarlison and later Kulusevski failed to enter into any chance. That and lack of actions are reason for big worry.
Then when I thought we'll share point Sporting had chance, but Lloris tipped ball into corner with great save, but we conceded goal after that corner because Royal and Kane failed in air duel, lost it against one Sporting player who scored goal. Minute later Royal went back to Brazil when Sporting player wtho escaped from Romero first pushed ball through Emerson's legs and then scored through Llorises legs for 2:0. It was justified humiliating end for over potent, under estimating visitors.
They wanted to play in this competition on the highest level to show this type of performance against Sporting ? They shouldn't bother because this was nothing. I still believe Porto is better side than Sporting and they lost 0:4 to Club Brugge yesterday!
Conte need to force these players to move smarter on the pitch, to teach them some actions so their games start to look like proper football. With this style of play in which we make two chances they make two and let's see who will win we're not going anywhere. We looked much better at the end of the last season. If I am him I'd put Royal on the bench and give chance to Djed Spence because he can't be much worse than Royal.