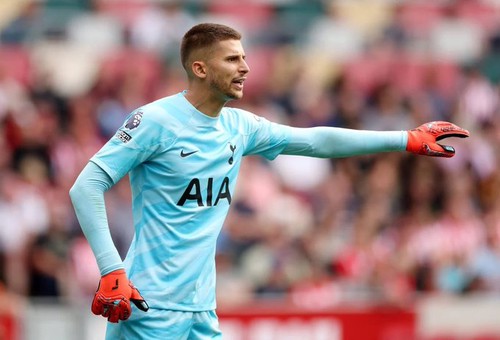 Tottenham surprised me and won Manchester United 2:0 at home. New goalkeeper who came from Empoli enchanted the net and was absolutely brilliant. He showed how good reflexes and agility he has on goal line. Pedro Porro who was on right back during most of this game showed he can defend very well too. He was unlucky not to score because his excellent effort in first half was denied by crossbar. Van de Ven showed he's going to be massive add on to this squad too just like Udogie.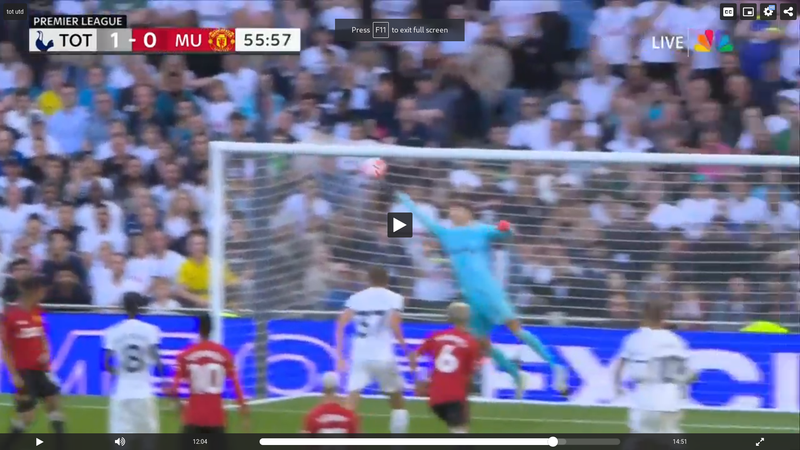 Match was very good real derby, away side had big chances, they missed some, some were saved by Vicario and one was stopped by post. Spurs had also crossbar and post, couple of good attempts and promising attacks. It was open and very exciting game and fans did enjoy it. Atmosphere on stadium was great too. Son has awaken, he was on fire but didn't have luck to end one great run inside the box with goal. His effort was blocked, but he established good connection with Maddison which is very important. Only who worried me especially in first half was Kulusevski who had some promising attacks but ended them up with not good shots on goal or blocked cross attempts. However he was the one who entered inside United box before ball deflected to Sarr who put it in the back of the net for 1:0 in the beginning of second half!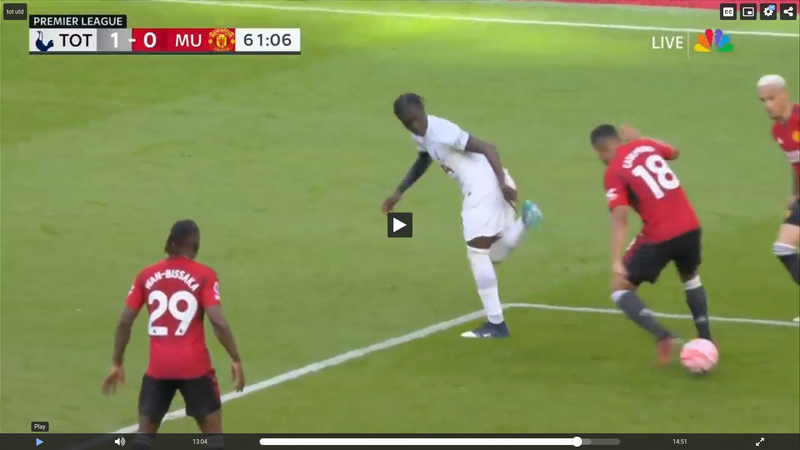 There was also one questionable penalty appeal by United after ball hit Romero's arm which was not to say politely in natural position. I was 100% sure Craig Pawson form VAR will call referee to watch it on monitor, but he didn't. I don't know what to tell about that situation. There was also one more soft contact inside our box, but referee didn't give United what they wanted. There were of course 2 contacts inside United box in same attack which ended with our two players on the ground.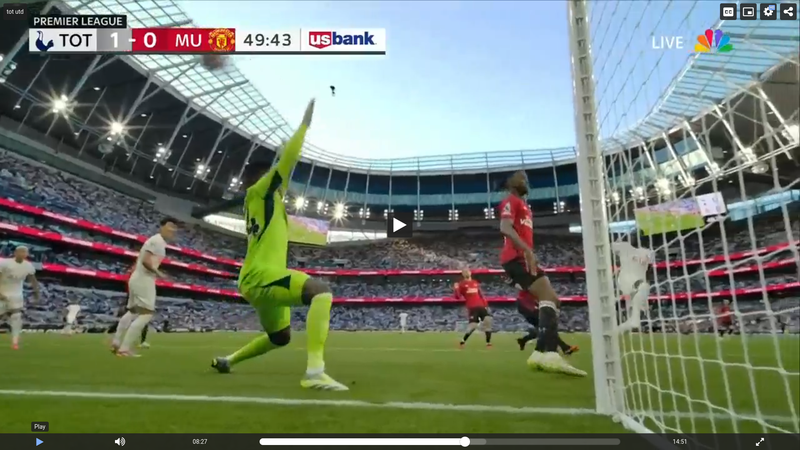 Our second goal happen near the end when our cross from left side by I think Perisic was just little touched by Ben Davies and then United defender Martinez and end up inside Onana net!
My impression about this game is that Bissouma is absolute beast in the midfield. It was finally Yvess Bissouma we know from Brighton. Young lad Sarr showed he's at the moment better option in midfield than Skipp. Defense already looks like well connected despite very short time those players are together. I don't want to skipp Cutie Romero whose presence in back line was critical. Despite info from yesterday he played this game. Ange's work is already visible, that is football fans wanted and alas it's working against top 6 clubs! I like that.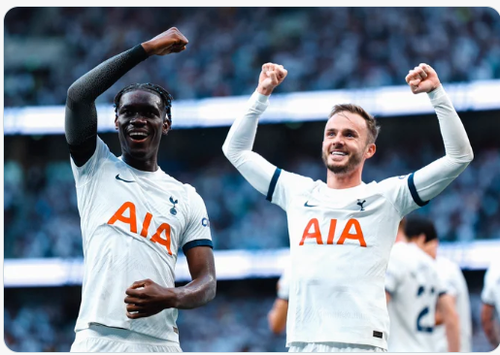 Let's not think we're already champions now, let's not underestimate next opponent and let's continue with good work and playing! Well done Tottenham Hotspur! Congratulations to Vicario, team and coaching staff for clean sheet too.