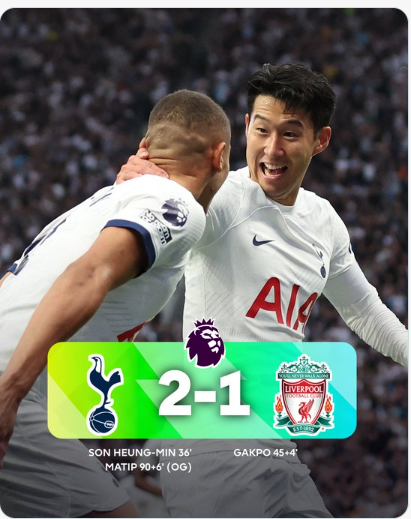 It happen my people. The curse has been destroyed and in big spectacular way. Believe or not Tottenham won Liverpool after their player Joel Matip scored spectacular own goal in like 95th minute of the game. It started good like real derby, with couple of dangerous situations in front of our goal, but Venom Vicario saved two shots in 13th minute. Key moment was when Liverpool midfielder made savage tackle on Bissouma and get justified straight red card. We took control of the game, Madders, Richarlison and Son made one of few good actions and South Korean scored for 1:0. We looked very good, Richarlison had chance but shot over goal. Son was selfish in one situation he got ball and instead of passing toward Madders or run forward he tried to shot on goal from that range for easy save of excellent Allison.
Near the end of first half Liverpool equalized after playing by head from far toward front post where Gapko turned around and scored and get injured after. Fact that they do head combinations inside our 5m and score like that without block is worrying. Soon after they could score another one but their lad was little to late. Second half brought another red card for Liverpool. Jota who came in first mada faul on Udogie who went into counter attack and get yellow and then tackled and tripped him from behind few minutes after for second yellow and sending off. We had total control of the game, but excellent Alisson Becker saved Son's and Richarlison's attempts. It was so frustrating, we couldn't create chance in 11 vs 9 situation, our wingers like Solomon and Kulusevski couldn't do something, Richarlison is what he is. We went around their defense like rain around city without creating. Then in 95th minute Porro made cross and Matip scored effective own goal. I didn't see the bell. Shot was that good.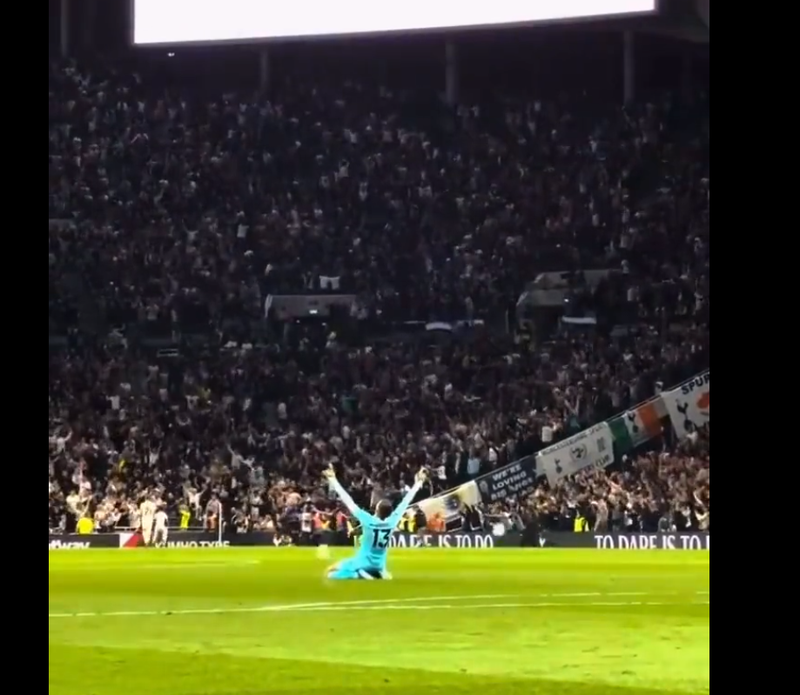 Liverpool scored goal on 0:0, but it's disallowed for offside. If technology says it is offside then it must be despite over tv from that angle it looked different. Red and yellow cards were clear. That happen when Liverpool come to some normal referee who give them cards when he should. Fans on stadium were great, there was limbs after the game. Klopp cried after game calling it "the most unfair game", claiming goal was clear, red card was not red card and naughty things like that. His tears are better cure than Prolom water. :) I should also tell they scored goal after doubtful foul given to them near the end of first half.
Important thing is curse against Liverpool has been broken.We are now 2nd on EPL table, but to be honest this display is not making us title challengers. I am inclined to believe that Liverpool would win us if they stayed with 10 man on the pitch tonight just like they did vs Newcastle, but it's not my fault their players made stupid or savage fouls.