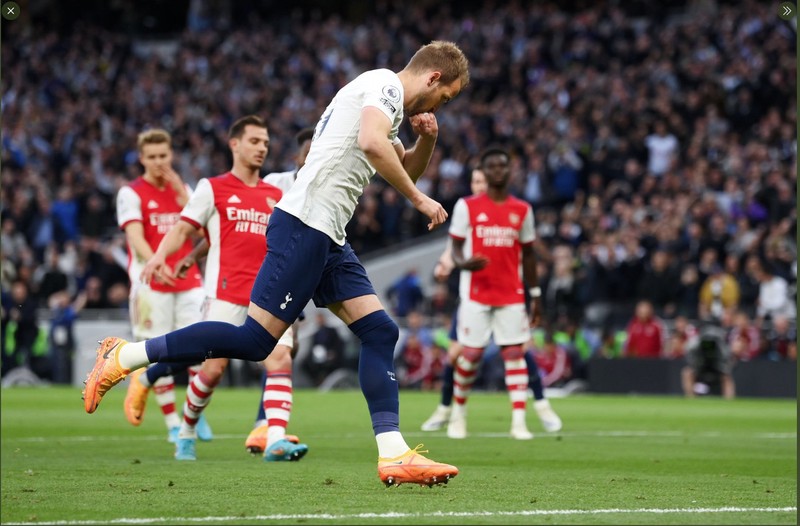 If anyone ever told me that Tottenham will win Arsenal 3:0 and that I will feel like we could win Gooners with bigger goal margin I'd probably told him he's crazy. Well that's exactly how I feel after the game. I mean I am satisfied of course, but feel like Spurs slower in second half after scoring 3:0 and Gooners really set themselves up for at least 5 in this game.
Game started just like I thought Arsenal pressing us high, we had troubles to start build up play from behind and it looked like they are after us. We broke their press on couple of occasions and Son toyed with Holding who held him from behind and get yellow card early. Referee Paul Thierny gave Tottenham penalty after foul on Son inside the box. I am biased as Spurs fan I will not comment it. However ex Arsenal player Teo Walcot said it was penalty for him, Rednapp said all calls were right.
Kane is not missing those, he sent Ramsdale in wrong part of goal and ball in other and of course kissed the ring after! I love when he kisses the ring! He is not only legend and great player and divinity from N17 but also romantic superhero. I was overwhelmed with emotions when he scored this goal I must confess. If you read my previous articles you know how much I love when he scores! Soon after Holding savagely elbowed superstar Sonny and get another yellow card which even Arsene Wenger would be forced to give him and walk out of pitch. Very stupid rough foul. Gonners could ask him what was he thinking about. He first kicked Son on ground, hold Son get yellow, made penalty and then with yellow card did savage elbow.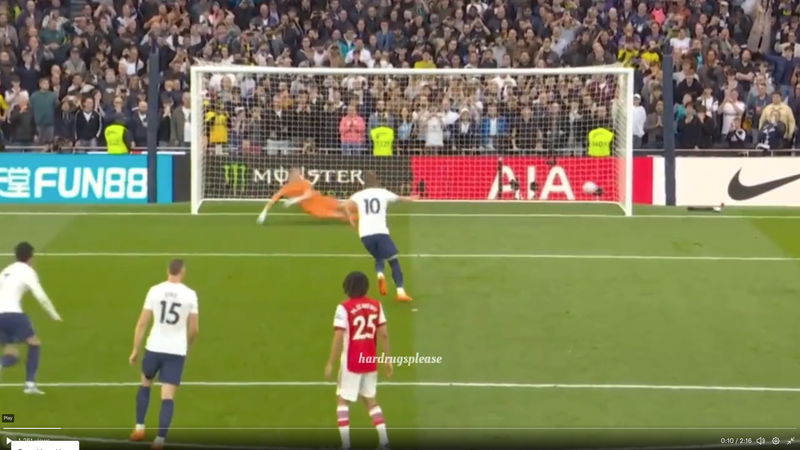 Soon after Kane score another one after corner. Bentancur did header sending ball on far post and divinity from N17 escaped from Elnany and sent ball inside the net for great madness on Spurs stadium and why not confess tears of joy in my eyes. Game was decided at that point. Harry Kane is footballer who scored the biggest number of goals in North London Derbies now! He is also around 20 goals away from reaching record of Jimmy Greaves Tottenham legend who played in 1960-ies when Tottenham won the title last time.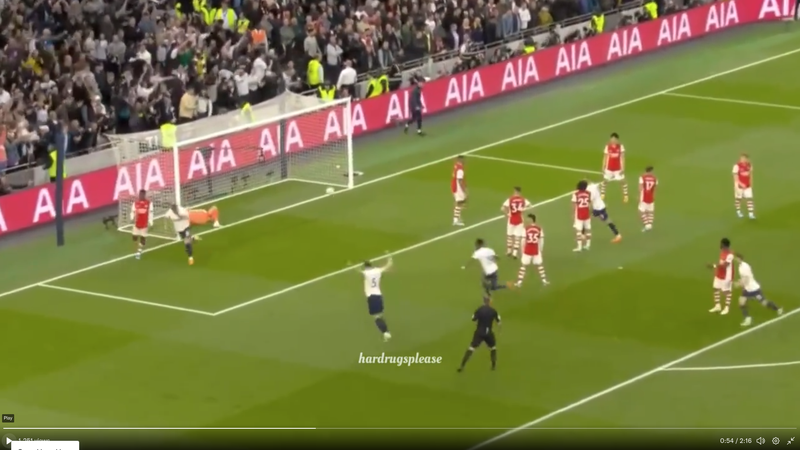 In second half some people did not return to seats and superstar Son already scored for 3:0 after Kane's playing inside box. Harry felt with Arsenal player ball came to South Korean and he made no mistake. 3:0. At that point Arsenal were setup for 5, but Spurs slower a bit. Son missed one chance, Royal's header was saved by Ramsdale just like Kane's long effort. Arsenal had two good counter attacks, one cleared in last moment, other ended with bad kick of Odegard.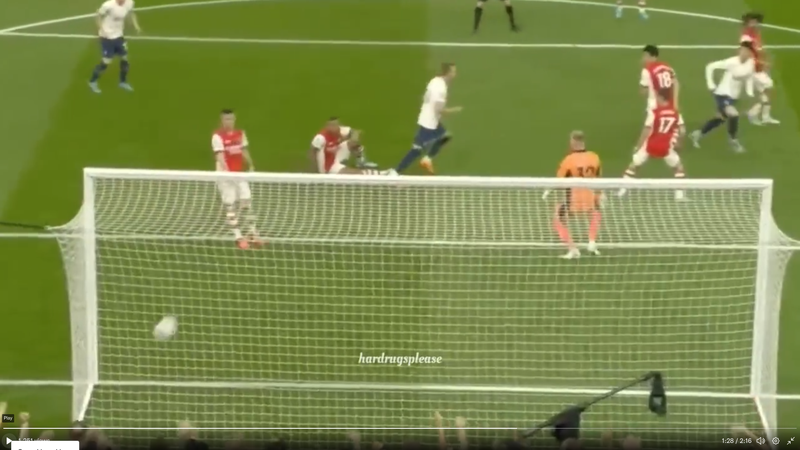 Win means we are not 1 point behind Arsenal who need to play Newcastle away and Everton and home. Arteta's comments after game were shameful about 'beautiful game destroyed'. It's not beautiful when your player makes 3 yellow cards in 25 minutes. I can understand he's upset with penalty, I was upset on some penalties for Arsenal in some previous North London Derbies too. He should be more concerned about his player Holding. He's the one to point with finger in my opinion and not referee.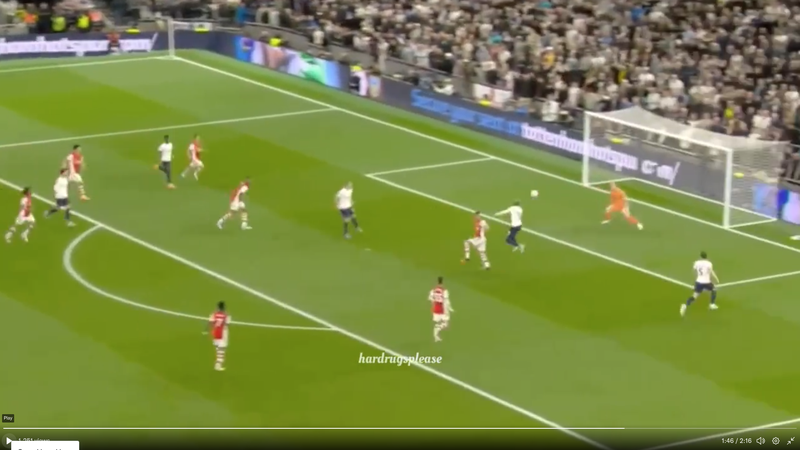 Conte had right when he said Arteta should not complain, reminded us about shameful postponing of North London Derby because of 1 covid case and that he could also complain on Fabinho few days ago but he didn't. He gave him advice to focus on his players and team. It was nice to watch Tottenham stadium singing Antonio. I think deep emotional relationship between coach, fans, players and owner has been established. I like that! Let's finish season strong, score as many goals as we can! Fans who wached the game on stadium did know how to celebrate this win! This is video from Tottenham TV you tube channel:
Words about referee. I noticed Paul Thierny like anti Spurs referee, but in this game he wasn't that. He gave yellow cards on time and din't make mistakes on fouls and when referee is like that our quality on pitch thrive!
It's first time since 1961 that Tottenham won Arsenal 3 times in a row on home ground. That year Spurs last time won title. What does it tell you ? Something big is happening here! COYS!