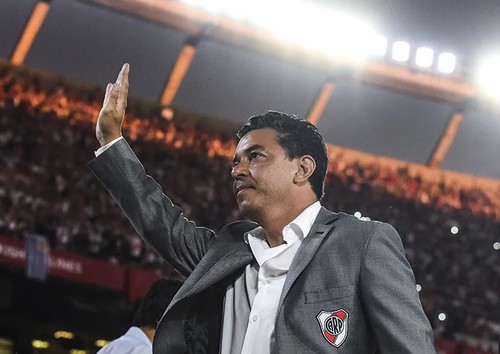 Spurs ship is swinging on open sea. Big waves and heavy storm are threatening to sink and destroy it. There is open mutiny among sailors, captain and staff members are panicking, some sailors are abandoning sinking ship. Is there anything which could send this ship into safe waters and stop mutiny against this incompetent ownership ? There is at least in my case.
There is list of names of potential new managers with names like Pochetino, Nagelsmann, Slot, Enrique etc... Tottenham owners should urgently add one more name on it. This name is Marcelo Gallardo. Forty seven years old Argentinain was coach of National Montevideo and River Plate. He is playing attacking possession based football and his club River Plate was always fun to watch. Isn't that reason for sacking Antonio Conte whose style of play was marked like non exciting and to defensive ? This guy won even price for the best manager in Americas at some point. He won international trophies with River Plate. According to Wikipedia he is follower of attacking possession based football and he likes technical players.
Argentinian was also football player and you can find this about his football player times:
Throughout his career, Gallardo played a central or attacking midfield role as a playmaker. A skillful, intelligent player, he was valued for his vision, technique, class, dribbling, and ability to defeat opponents in one-on-one situations and was best known for defence-splitting passes.[6][91][92] Gallardo was noted for his accuracy with direct free kicks and his ball delivery from corners and set pieces.[93] His playing style was compared to Diego Maradona in his youth.
You can see his style of play here . His role models are Pep Guardiola and Marcello Bielsa. This name Marcelo Gallardo is the only name which turn me on when I read it among all others managerial candidates for vacant Spurs manager job.
If Tottenham want to change they should go all out for him, offer him long contract like five years with serious fine clause for club if it decides to sack him before contract expires. Managers need time and patience to implement visions. He must have it. Club should also back him up with players he actually wants! If Tottenham do that I am fully on board again. Do that #Tottenham. Act like serious club! Show you are willing to change!
Meanwhile Tottenham is interested in Fulham winger Solomon who can join on free transfer after football ruling body decides to declare his contract with Shaktar non valid. He looks like he has serious pace, good skill and able to hit the target or assist to team mates. In Spurs squad full of players who need half day to turn around themselves he could be real refreshment and good competitor for place in squad with Son and Kulusevski. He is also Jew and it's natural to play in Jewish owned club like Tottenham. I'd love to see him in Tottenham white shirt! Go get him Spurs!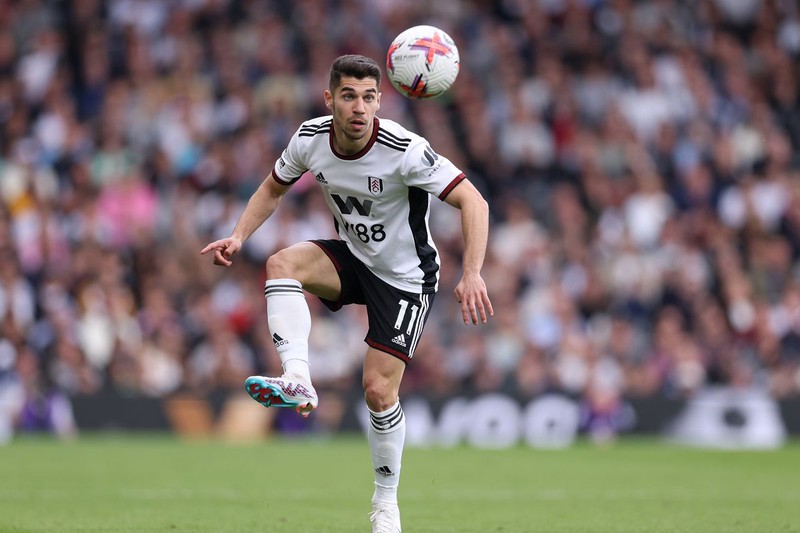 I know normal events are to appoint dof, coach and then they should decide about players, but this one is rare excellent opportunity and can come for free! You can't make mistake with him and people of Israel would love to watch their guy in this club! Don't miss opportunity, act decisive and quickly! COYS!
Some are saying cheap tipycal Levy signing, but wasn't Mitoma just 2.5 million and he nailed it in the league last season ? Imagine we get this one for free and he turns out into player like Mitoma! Yes he has potential to become such player. What I saw on youtube clips is telling me he's very serious. COYS!
If you appoint Gallardo for coach I'll call you Daniel again Mr. Levy. Do right thing! You got one "last chance" again! We can't have Poch, we wanted Poch 2.0 and his name is Gallardo!