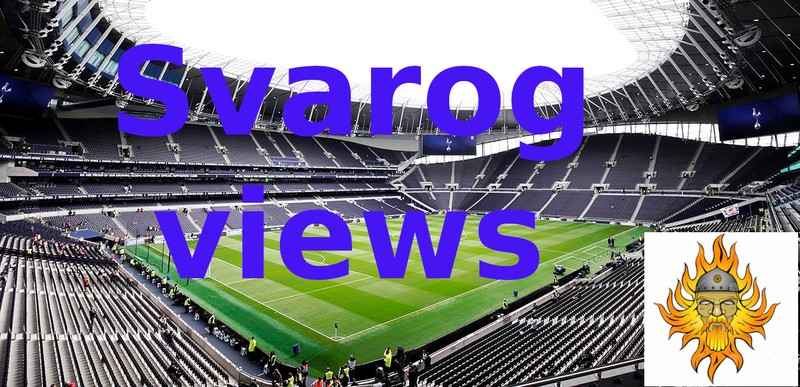 A lot of Tottenham fans are fed up and sick from this ENC ownership and with Daniel Levy. He is sacking Conte to bring some worse manager and offering Enic Dier new contract before even new coach took his place. He will not bring much need replacement for this clown and then persons he is paying in media will write stories like every manger like Dier, he must be good then etc... This is totally unacceptable for me.
Of course every potential manager knows who are ENIC and Daniel Levy and thus hardly anyone will accept to work under such ownership. Some fans are calling to appointment of Julian Nagelsmann who was just sacked yesterday. Touchel thank God will go to Bayern so ex Chelsea is most likely not coming again. I personally think Nagelsmann is worse coach than Conte. He is also not playing same style of football or formation like Conte. Who in right mind would appoint worse coach playing different style and formation instead of better one when he is on half way of rebuild ? I strongly suggest German to reject because it will ruin remaining of his reputation after Bayern failure. Working for Daniel Levy is not good because he is not honest and tries to trick everyone. He's notorious for buying players because they are on discount and not because team or coach want them, for laying like there is no money for transfers, for being stingy etc... Imagine how good he is when Manchester United abandoned interest in buying Kane because they don't want to go through nightmare of doing business with him again. LoL!
With all that in mind every potential new coach should put this into contract:
Club is obligated to spend 120 million every year on buying new players. If that is not the case club must pay to coach difference between 120 and money used for buying players that year.
Club is obligated to have written signature of coach for buying every player with transfer budget of 120 million. If club wants to buy players not approved by coach what they paid is not counted like spending in transfer market. Translation: Levy can make club signings but not from transfer budget of 120 million but from his private pocket.
If club sells players that money rise 120 million for selling fee.
All previous installments for players are void, counting is starting from this summer.
Contract should be at least 3 years long with heavy penalties on club in case of sacking manager. Five million is not enough. Why not add one zero at the end for 50 ? That could make this owner think twice before sacking.
Something like that is needed and everyone would know coach asked for those players and we can evaluate him after 3 years if we are doing things like this. This is the only way to force person like despot Daniel to keep his word and to actually step down from footballing decisions and to actually spend money on players coach really wants.
There is other way too which I prefer which is selling club to some normal owner who is not nightmare for making business with. He will not sell, because he is taking money from the club. He is demanding non realistic price, but that price can go down to realistic if fans start making big noise about this serial losers from ENIC and their chairman.