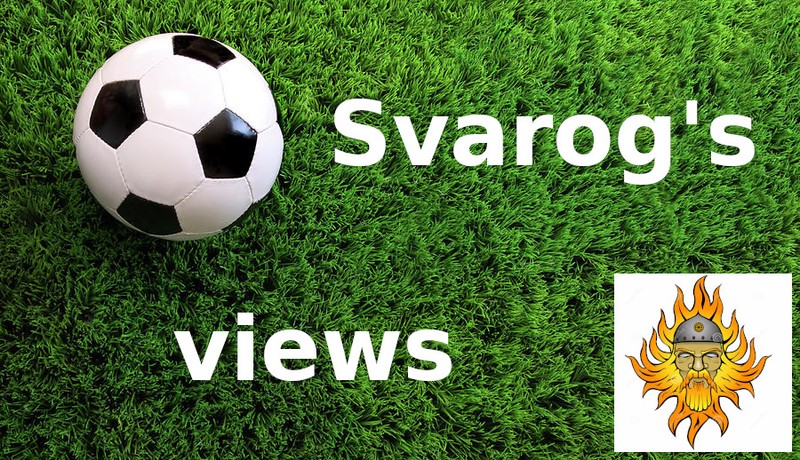 Night has passed and questions are all over twitter where should club go from now on ? Let's imagine we are leading 10th richest club in the world who has no money to bring in any player. What would I do if I am in charge in Spurs ?
First I would put Son Heung-min on transfer list and sell him in cold blood because as it seems he doesn't want to play football for this club anymore. That would release 192,000 pounds weekly for wages and bring something like 70 million to the club. We have young Gil whose main position is just that. He can hardly be any worse than Son who is looking like he can't stand on feet, shot on goal with power, do useful pass toward Kane or take corner or set piece. We have Ivan Perisic who can play on that position. Richarlison also can play there despite his main position is striker. I'd use Richy, Gil or Ivan on that position where order depends on opponent. If opponent is top notch Richy, if not Gil, if both are down Ivan. If Gil or Richy fail on that position I'd call Paratici and ask him why did you bring those players in this club and ask him to refund me for money I spent on those players.
Then I would search for someone who can play on Dejan Kulusevski's position. It should be good player and Deki's competitor on right wing. We have only Lucas there and he is currently more dead than alive in football terms and also injured almost entire season. Lucas is also very stupid player who can dribble, but can't pass after who lives here because of 2 great games against United and Ajax and earning 80,000 per week for occasional tweeting COYS COYS COYS...
Then I'd ensure Lloris is catapulted over La Manche to France. Arsenal, Newcastle, Aston Villa, Arsenal (again!!) what is enough is enough! That would release 100,000 weekly of his wages. Imagine you receive 100k every week to score own goals and to make bad passes! We have Forster. I'd put him on goal and if he fails I'd ask Paratici why did you bring him here ? I'd of course search for younger long term Lloris replacement and bring him in in this January window. And no that would not be Pickford from Everton!
Only after that I'd try to switch Emerson Royal for some other right wing back which is good in attack and more fit into Conte's system.
Then I'd try to find player for central defender position to give competition to Eric Dier. That player should be calm on ball, able to beat opponent in one on one press and carry ball forward too as well as very good defender. Romero like central defender.
I'd sit with Conte and ask him seriously why this team can't play good 90 minutes of football ? Why they play only in second halves ? Is it like Kane said once because of his defensive tasks assignments which he withdraw after he's down on half time or something else? Same coach gave us much better 90 minutes of good football last year. Champions League is not excuse!
I'd do my best to extend Conte's and Kane's contracts too. Of course I'd work on permanent selling of Ndombele, Lo Celso, Winks, Reggullion and players like that not expecting I'd earn more or equal like what I payed for them.

In summer I'd move on Poch's signing Sessenon and bring Udogie in to play with Perisic on LWB.
I think all except Udogie is possible in this transfer window. I know what will ENIC do they will just sack Conte because that is what they want to avoid investment and to put in charge less expensive coach. That would be big injustice because guy is not sleeping because of Tottenham and share fans vision. However ENIC does not care for any of that but only for taking money out of the club while changing coaches every year or two as soon as they ask them to invest in squad.
What would you do ?