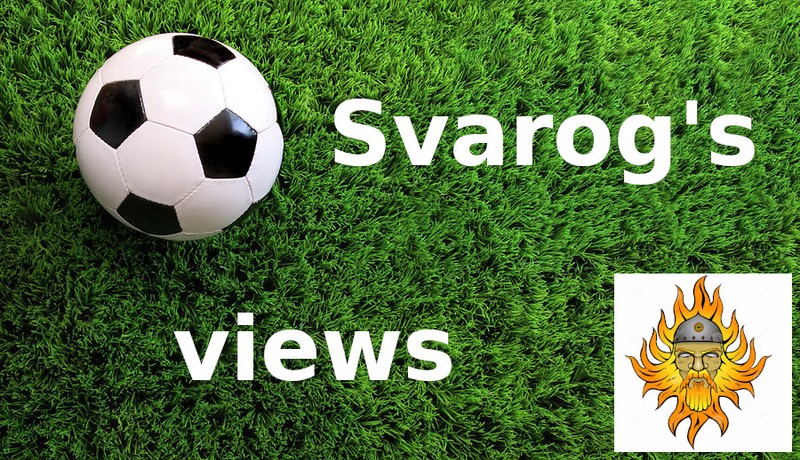 Nottingham Forest B squad turned to be to strong for Tottenham last night. They won with ease 2:0. It could be 5 if Fraser Forster didn't make wonders on goal. I'll just mention two one on one saves and two saves from close range. Spurs players, same group of football criminals who threw Poch and Jose under the bus is now ready to do the same with Conte. Effort for this game was equal to zero, they were unable to create any serious action against club which sits on 20th position in the league.
Back line of Sanchez, Dier and Lenglet is dead they could not save 1 sheep if you give it to them. These three plus Davies, Sess, Royal and Doherty should see exit door from this club. They are bellow championship level. Southgate if you are reading this please write off Eric Dier from squad for Qatar.
Conte said they are tired, played to many games, intensity was poor, 12 games etc... Who is tired ? Sanchez ? Doherty ? They didn't play half if not more of these games. Lenglet also didn't play them all and was rotated with Davies. Sess was more on the bench for Perisic than he played. Did Skipp or Bissouma played every game ? No they didn't. Only who are maybe tired could be Kane, Hojbjerg, Bentancur and Perisic. So it's not fatigue it's lack of wish to play for this club, football ignorance, or instruction from someone like chairman to play bad deliberately so he can sack Conte.
Fans need to play big role on weekend said Conte. Fans have fatigue too. They traveled to Nottingham to watch this non football and just few players applaud to them after this defeat. Fans slept on train station in Manchester after watching similar non football against Manchester United. Why should they support club of those non players who can't connect 3 passes and can't do anything useful on the pitch but just concede goals ? All are "to big stars" to give effort or to applaud to fans.
I regret one thing. Why Nottingham players didn't juggle little ball in front of those ignorant! How many days off this this group of football criminals will get for this wonderful performance against last club on the table ? 1, 2 or maybe more ? :) Why don't we try with 4-5 CBs next time because 3 are obviously to small number, 3 are enough only when we play against 10 man side which doesn't plan to go to attack at all. Three can score own goal if some high ball come to them we need 2 more to guard those 3. LoL! :)
I am not big fan of League Cup anyway. I don't think this trophy is of much worth. With congestion in future games it's maybe good to go out of it as soon as possible, but if that was the case why did fatigue Kane start this match ? If that was the case why didn't you tell that to fans so they can avoid costs of traveling to Nottingham ? I don't get it.
Believe or not there were positives from last night. Djed Spence looked good on right wing back. I don't accept any blabbering about him not ready to play. He is better than Doherty and Emerson combined. Forster was also very very good. Thumbs down for everyone else involved in yesterday game.