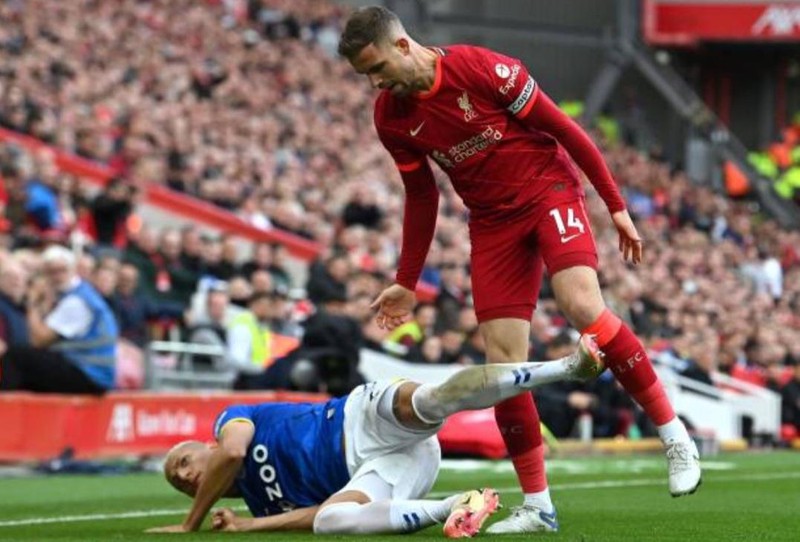 I have question for you today. You have one cheat with higher price and the best dribbler in top 5 leagues for lower price, who would you rather pick for your team ? It seems it's big dilemma for Tottenham hierarchy. They ran away from the best dribbler because of to high price of 50 million, but are still considering cheat for 70 million. Something is not right here.
It should never be a dilemma for football fans. Football fans don't like to watch cheat, they love to watch exciting dribblers. Cheats are making people despise team cheat are playing for and it lose fans because of that while the best dribbler make fans like to watch that team which get new fans because of that.
I watched video clip of Liverpool fan calling Richarlison "cheating scumbag'. He said he rolled over the pitch 7 times in first half simulating he's injured doing time wasting ?! Is that what we want to watch in Tottenham shirt ? I hope no. Look at this insidious attempt to hurt opponent player! Remember how this cheating player pushed Tottenham player Romero with elbow in back and kicked him ? I remember. Romero remembers it too and he made reckless tackle on him after and got yellow.
Price for this player is 60-70 million. Are you really going to spend your war chest on him ? That would leave me speechless and if this happen it would make Fabio Paratici fall in my eyes dramatically.
Conte said we need players of different skills to be able to break clubs sitting deep. I hope he didn't mean it's cheating and falling inside the box. That is all I am afraid of this player when Tottenham plays Everton. I know he has very limited skills and his style of play to fall on slightest touch like he can't stand on feet, like he has legs of glass. His main trick is to kick his one leg with another and fall trying to cheat referee to give him foul...
The best part is fact that all referees in England know that and will give foul on him only when they are 150% sure. They will never give him foul which is questionable. With him in squad we will get on black list among referees as team and soon after Son and Kane will not get clear fouls on them too. We'll also have troubles on training because this cheat will want to play believing he's better than Son and Kane because he is problematic personality too...
Even better part is that his current team mates in Everton don't believe he's injured while he is rolling on the ground. No one kicks ball out or come to check him because they know he's cheating. Why do we need such cheat whom his own team mates don't believe ? To fall inside the box when we can't score a goal ? No thank you.
This cheat scored only 10-11 goals in last season and I think 7 of them are non penalty goal. He played almost every game. That tells a lot about his skill. Saint-maximin who didn't play half games scored 5 goals, but he 'has no end product' and this cheat Richarlison will be 'game changer' ? LoL!
There are plenty of better players than Richarlison all aorund Europe, better and cheaper. Spurs should go for few of them. I wouldn't travel to Europe, but to north to Newcastle and try to bring Callum Wilson as striker and Allan Saint-maximin as winger for around 70 million. That would be game changer move in my opinion.
Like 8th day band would say "Buy from the Toon good times are coming soon". :) I hope Paratici is doing that behind the scene. I know he is working with some players we don't see connected with Spurs on Twitter. Bring us some exciting players Fabio! COYS!