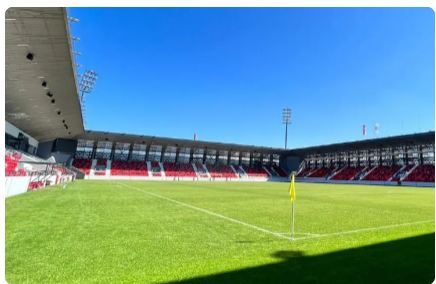 Tomorrow at 15 o'clock CET Serbia will host Bulgaria in decisive match for qualification on EURO 2024. During this century we participated on a lot of World Cups, but never on Euro. Will this change we will find out tomorrow around 17 o'clock. Group G table looks like this at the moment: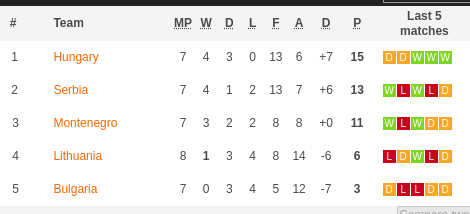 As you can see Bulgaria is out, but Serbia need at least one point in this game to secure qualification. Montenegro can jump over us if we lose and they win already qualified Hungary away. Hungarians dropped speed after securing qualification and played 2:2 vs Lithuania and Bulgaria so I wouldn't exclude possible defeat vs Montenegro. It looks like easy job for Serbia, but remember how they say "games won in advance are the hardest to win". Add to that poor performance and 1:1 draw thanks to goal in 90th minute which was our last result against Bulgaria away and you have every reason to be cautious. Bulgarians changed national coach and if we go out with wrong mindset it could turn into disaster.
Serbia played well vs Hungary but lost, played good in second half vs Montenegro and won, and lost friendly couple of days ago vs Belgium with 1:0. Belgians scored an early goal, had 3-4 more chances, while we had post, crossbar and two promising situations which ended with Radonjic attempt over crossbar and Mitrovic header which went just near post. Our goalkeeper Rajkovic was great in this match. He won 3:0 vs Openda because he saved him 3 chances.
I hope our coach Dragan Stojkovic Pixi has clear idea about first eleven and tactics in this game which will be held in city of Leskovac in South-East Serbia. It's close to Bulgarian border and stadium is small fresh built by current authorities. People there are probably hungry to watch their national squad because it's very rare situation when they play outside capital Belgrade.
Games between Serbia and Bulgaria are more than just games because we are not just "good neighbors". We made bitter wars in the past, they attacked us on surprise and from behind in Balkan and I World War, were against us in second too. There is adage here saying "I will break you like Bulgarian assembly" here which dates back to First World War. In one of previous games in 1983 which was also Euro qualifier last round we won them like Yugoslavia with 3:2 in city of Split. It was 2:2 and with 2:3 they would go with 3:2 we while with 2:2 it would be if I remember correct Wales. It was 2:2 until stoppage time. Legendary player Safet Susic took ball and lost it, they had counter attack 3 on 1 but legendary golakeeper Simovic saved it. Then he sent long ball toward Zlatko Vujovic on left wing who made cross inside where Partizan player at time Radanovic scored by head for total madness on terraces. Legendary speaker Mladen Delic gave unforgettable commentary "There is no time for anything 45:38, there is no time... Simovic sent long ball toward Vujovic, it's cross, it's chance, it's goal! My people what is this ? Is it possible what just happen ? What kind of madness is this ? What kind of unbelievable luck! All stands are shaking...Radanovic, Ra (taking breath) danovic, Radanovic..."
You can see last moments of that game with comment here:
However I hope Mitrovic, Tadic, Zivkovic, SMS, Pavlovic and rest of squad will secure Euro long before 90th minute this time.
Let's go to Euro first time in 24 years! What would our fans tell "Svi u napad ajmo ajde" (All in attack let's go)