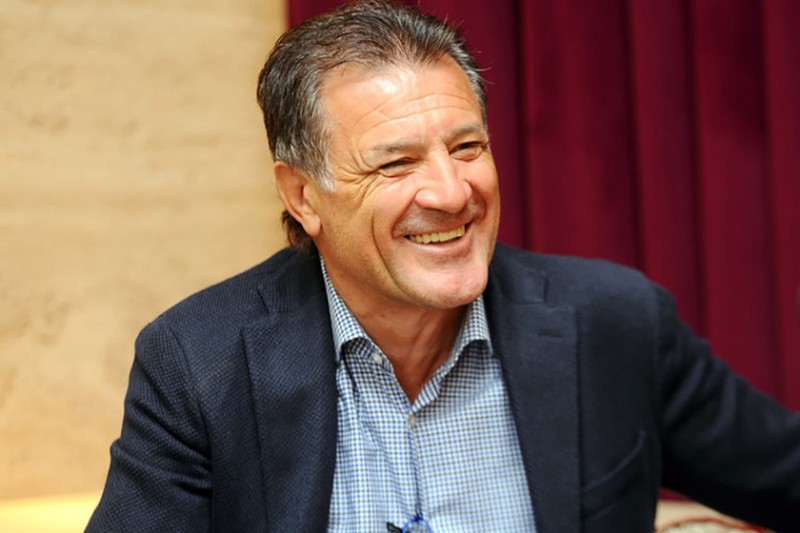 It's not big secret that here where I am in Serbia we don't like much Croatia and that they don't like us much too. We had very bad history of war, war crimes, pillaging, genocidal killings. However one Croat to the bone Zdravko Mamić catch my eye. He made press conference few days ago deeply disappointed by some decision by courts in Croatia which rejected his objection which probably asked it to cancel process against him. He swear a lot on this press conference because as he said "like Serbs like to say speak so all world can understand you". He called court judges thugs, listeners of political dictates, working against people in Croatia, shites, inside ass climbers etc...
Zdravko was chairman of Dinamo Zagreb, person who brought Modrić, Brozović, Kovačić in Dinamo under whom Dinamo and Croatia national squad made from players from Dinamo made big success - second place on World Cup. He's accused he pillaged Dinamo and took money from it not by Dinamo but by state and founded guilty despite Modric and Lovren came to court and gave testimony in his favor. He then escaped from Croatia into part of West Herzegovina - Medjugorje because there is no such criminal deed in Bosnia so authorities can't deliver him to Croatia. Here is his full press conference.
The most juicy insult was they should wash their mouth with gasoline when they speak about him or his family. He said that he and his family are citizens of 10th grade, that they can't open bank account in any country. He accused court for injustice and falling under political influence and attempt to blackmail him to extort money. He said they are accusing him for taking money from Dinamo's account.
I am not in that case, I don't really know if he has stolen some money from Dinamo, but thing I know is that Dinamo was in big plus during him contrary to this time when it's in minus. He claims he sold service of football players like Modric and others from Croatia to world and makes 1,000,000,000 Euro come into Croatia and paid full tax on everything. He looks like business mage compared to presidents of Serbian clubs Partizan and Red Star whose clubs are 50 and 80 million Euros in minus and who are sucking budget of Republic of Serbia. From that perspective Zdravko looks like cult hero and divinity for business. If he really brought that kind of money in Dinamo, Zagreb and Croatia I'd make him statue near stadium and not ask him for few millions he might moved away...
His players are backbone of Croatian national squad which made great success of playing World Cup final in 2018! That means something too for that country. Entire world saw that. How much is that worth ? It's not like I am giving an advice to other side, but if I am in charge in Croatia I'd do abolition and cancel that process and give him chance to work in Dinamo again.
It looks it's the same in ex Yugoslavian states. When you are to successful someone calls you asking for money and if you don't give he makes you problems. One thing is for sure I'd like to see someone like him as chairman of Partizan to help us move out of deep minus. People already call him Maminho because what is Brazil in football that is he among chairmen!