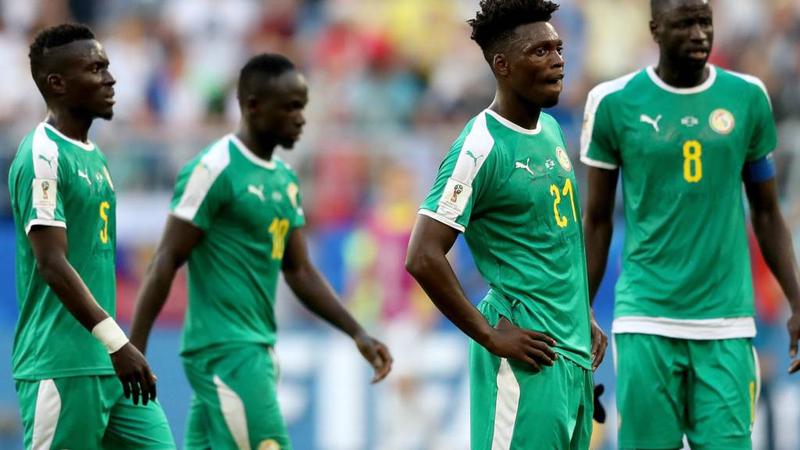 Eight years ago, only an act of cheating by Luis Suarez denied the football world a first-ever African World Cup semi-finalist. The game has developed very well over the last decade on the Dark Continent and I had high hopes for them, but Russia 2018 is a major setback for African football. For the first time since 1982, all African teams have fallen at the first hurdle.
SENEGAL
Playing at their second ever World Cup, Senegal were the closest African team to make it past the group stage with only their disciplinary record keeping Aliou Cisse's team away from the last 16. The Lions of Teranga played very well throughout the tournament, especially in the first couple of games when they managed to score a total of four goals.
It was 16 years between Senegal's first and second World Cup appearance, so we might not see them anytime soon again, even though Cisse has managed to take the team to the next level. There was a good mix of youth and experience in the team, but some will already be too old by the time Qatar 2022 rolls around.
NIGERIA
The Nigerians were close to progressing into the Round of 16 as well, needing to avoid defeat by Argentina in the final round of fixtures in the group stage. Gernot Rohr's side were five minutes away from achieving it. It would've been Nigeria's second consecutive last 16 qualification.

Nigeria have played in six of the last seven World Cup finals, so the chances seem high that they'll be back in four years time. After using a relatively young squad in Russia, they are in a good spot, but as the performances this summer have shown - there's a lack of consistency. Nigeria played superbly in the second game against Iceland, but had disappointed greatly in the opening game against Croatia.

EGYPT
With Egypt not being a regular at the World Cup, it difficult to say that their failure to qualify was a disappointment, but certainly much more was expected from them. After all, Hector Cuper had one of the best forwards in the world at his disposal. Sadly, we'll never find out how things could've been if Mo Salah hadn't picked up his shoulder injury in the Champions League final.
Egypt were one of those sides in Russia to lose all of their matches. Cuper is seen as a defensive genius, but we saw Egypt cut open a number of times on their way to conceding two goals per game. It has already been announced that Cuper left his position, so it will be interesting to see what happens with the Pharaohs under new management.

MOROCCO
Morocco were in a tough spot to perform ever since getting drawn into the same group with Spain and Portugal, and their chances were pretty much nullified already in the opening game with a shock loss to Iran. The played some eye-catching football, but simply didn't have a finisher up front and it was too little too late when they played out a 2-2 draw in their final game against Spain.
Manager Herve Renard will be hoping that in four years time Morocco will have somebody who's capable of taking advantage of Hakim Ziyech's superb playmaking. Until then, they can only complain to FIFA about the refereeing in Russia.
TUNISIA
With Youssef Msakni ruled out for the tournament, Tunisia were in an impossible position to make any noise in Russia. Yes, they almost got a point against England, but considering how many chances they gave away, then the winning goal for the Three Lions was always going to come.
Defence was supposed to be Tunisia's biggest strength, but there weren't any signs of it, as they were carved open by Belgium countless times and couldn't even contain World Cup debutants Panama in their final game. Although, they did manage to end the tournament on a high note, their first World Cup win in 40 years, so all in all, the trip to Russia wasn't all that bad.