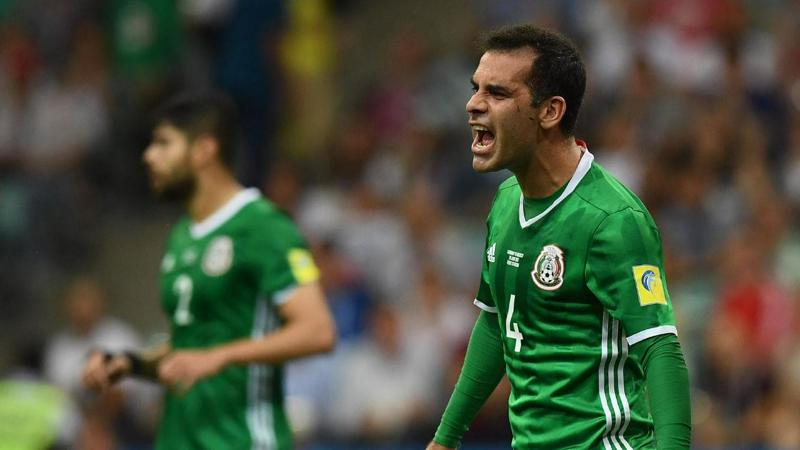 Mexico, who have six straight Round of 16 finishes to their name at the FIFA World Cup, will start the 2018 campaign on Sunday against Germany. They haven't beaten Germany since 1985, so there's already some potential for a historic night. However, Rafael Marquez could make even bigger history, as he's set to become only the third player ever to appear at five different World Cup tournaments.
Marquez, who celebrated his 39th birthday this February, made his World Cup debut in 2002 and he's been ever-present since then even breaking the record for most World Cup finals played as a captain with four in 2014. Having made his international debut in 1997, Marquez could even be playing at his sixth World Cup by now, but he wasn't selected for the 1998 tournament in France.
The days of Marquez being a key member of the Mexican squad are long gone, but he's still been a regular contributor in recent years, featuring in seven games in both 2017 and 2016. The former Barca man has appeared in nearly 50 games over the last two seasons for Atlas in his home country, so he should be match fit and there's no reason to believe that Mexico's manager Juan Carlos Osorio won't use him in Russia.
Marquez will be the second Mexican to appear at five World Cup tournaments following goalkeeper Antonio Carbajal (1950, 1954, 1958, 1962, 1966). Germany legend Lothar Matthäus has also achieved the feat (1982, 1986, 1990, 1994, 1998). The Italian great Gianluigi Buffon has been at five World Cups as well, but he didn't play a single minute in 1998. He could've been the first player ever to be involved at six World Cups if Italy had managed to qualify for Russia 2018.