How do you express the raw emotion of last night's game on the limited medium of a blog? In my adrenaline-filled state, it's quite difficult to concentrate for long enough to make a coherent sentence. My brain has gone into some kind of interstellar overdrive which the rest of my body is struggling to keep up with. At some point in the next few hours, I'm going to crash and crash hard.
Hopefully, I'll get some sleep then because last night was not one for rest and relaxation. When I finally did heed my wife's calls to come to bed at about 1:40am, I lay there with my head swimming, visions of Lucas Moura's last gasp winner replaying over and over again against the soundtrack of the rhythmical chanting of the Ajax faithful. The chanting still remains like an annoying pop song whose lyrics you're not quite sure of but that has a catchy enough tune to stick. It probably doesn't help that I have watched the highlights 7 or 8 times since I got up this morning and I am sure like any good junky I will return to watch them a few more times in the coming days as I seek to relive the kind of high that I am feeling right now.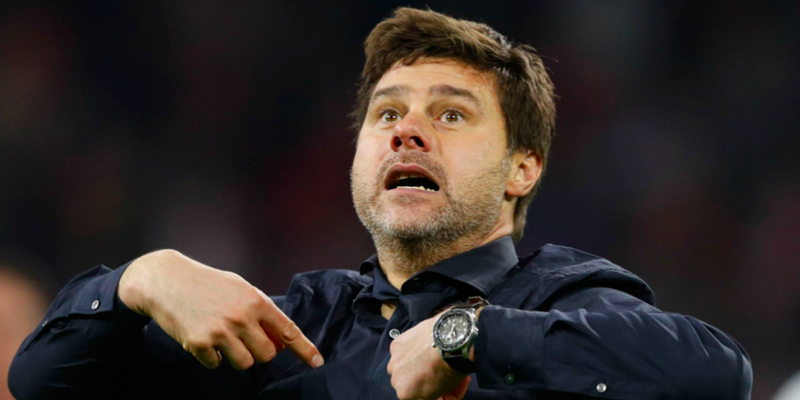 The tie itself was a microcosm of Tottenham's Champions League campaign as a whole. We were shambolic in the group stages, losing our first 3 games and we were god awful for 2 hours of this match as Ajax made us look like a lower league team that was treading water in the deep end of Europe's premier club competition, hoping to not be drowned by the next waves of the Dutch club's attack. And yet, somehow we have overcome all the odds to reach the final!
It's tempting to try and analyze Spurs 2nd half comeback in terms of the tactical changes made. Yes, they finally discovered that the simplest way to beat a midfield press is to just knock the ball over the top it, that getting a big centre-forward to engage in an ariel battle against the ill-equipped Daley Blind was a bit of a no brainer and that when you are down 3 goals then you are probably best to just throw caution to wind. These changes made at half-time don't really smack of tactical genius, they were instead Tottenham doing what pretty much any side in their position would have tried to do. So what was it that has made this night so special to the club, it's supporters and players?

The answer is undoubtedly the man-management skills of Mauricio Pochetino! With a squad of misfits, bargain bin buys and youth players he has taken us to the final of the greatest club competition on the planet. He has transformed the likes of Moussa Sissoko from a beefed up version of Bamby on ice, all arms and legs flailing around the pitch, to one of the best midfielders in Europe over the past 4 months. He has reinvigorated an overweight and generally disgruntled Danny Rose into the kind of force he was a couple of years ago. Even at half-time in this match whatever was said had a transformative effect on the likes of Kieren Trippier, Delle Alli and Lucas Moura all of whom had looked well short of the kind of vim and vigour necessary to get back into the game when they came off at half-time and all of whom made telling contributions in the 2nd half.
Of course, Pochetinno was perhaps given a bit of a helping hand by Liverpool's heroics the night before. Perhaps his attempts at an inspired team talk seemed to the players somehow more credible as a result of the comeback that they had all witnessed at Anfield on Tuesday. Then there was the reaction of the Amsterdam crowd to the half-time whistle which was greeted with celebrations which suggest they felt this game was done and dusted. Did that transfer over to the Ajax players who were not quite as sharp in either their defending or their finishing in the 2nd half. Simulatensouly, how would that have affected the pride of the Spurs players and is that something that Poch used to motivate his charges?
Whatever the answer and whatever the result in the final one thing is clear. The club must back Pochettino in the transfer market this summer! Forget the previous business model of doing nothing and hoping for the best. Now is the time to act, now is the time to prove that the Latin phrase that for so many years was emblazoned upon our crest actually means something to the club!