David Luiz Epic Fails and Worst Performances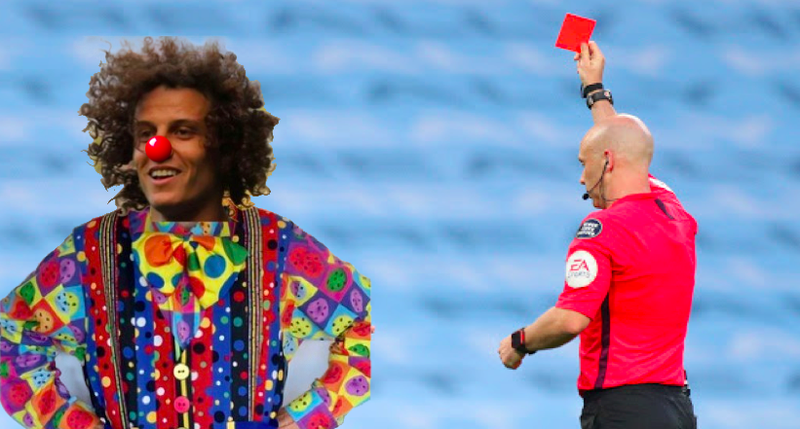 Red carded in Arsenal's defeat against Man City and with a contract that ends in under 2 weeks time, is this the last that we'll see of David Luiz in the Premier League? His comical performance last night has seen him ripped to pieces on both social and mainstream media and here below is my ode to David or perhaps you might say a Tottenham fan's best David Luiz moments.
All-Round Athlete
Ok so his defending might leave a bit to be desired but he is Brazilian so he's bound to have some skills on the ball to make up for that, right? At least that silly haircut saved him a potentially serious head injury!
Defying the Laws of Physics
Every schoolboy knows that 2 objects can't occupy the same space at the same time. Yet somehow as the below footage shows Tottenham's Heung Min Son manages to walk right through David Luiz! Physicists and football fans continue to be baffled but mainly over how this guy has cost more than any other defender in the history of the game.
Silky Skills
There have always been those who felt Luiz could have been more effective higher up the pitch and on the evidence of this clip perhaps a late-career shift to centre forward is in the offing? Look at the angle he finishes from, eat your heart out Marco van Basten
Strong in the Tackle
Phew... have some of that. Well you know it's a derby so the adrenaline was probably pumping. At least he'll never have to share a changing room with the opposition players, oh no wait...
Captain Fantastic
Semi-final of a home World-Cup, the regular national team's captain out injured and who do you turn to lead your country but none other than Mr. Dependable himself. What could possibly go wrong?
Oscar-nominated Actor
A wonderful piece of play-acting here, he reminds me of young Gene Wilder - only in regards the hair not the ability in front of the camera. Watch the little giggle as he realises his plan has come to fruition. A class act all-round.
A Career in broadcasting surely beckons
If this is it for football at the top level then David Luiz need not despair, I'm sure broadcasters all over the world will be queueing up to get him in the studio and behind a mic.
Goodbye David, it's been...emotional