This summer Spurs fans were left playing the role of hungry little orphans begging for just a single spoon of gruel to fill our famished tummies as we watched our Chairman Daniel Levy sit on his hands and in doing so fail to bring in a single player during the transfer window.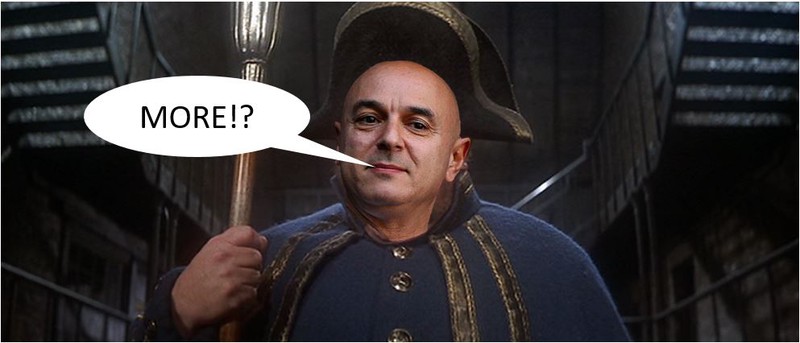 It was an unmitigated disaster for the club. No ifs, no buts, a complete and total omnishambles!
Even those racists across the way in West London whose own chairman is now looking to slowly and painfully gut the football club in the way that only an ex-KGB officer could do, managed to sign a couple of players. In fact, Spurs were the only team in Europe's top 5 leagues not to sign a single player!
The Levy apologists will tell you that the way Spurs operate makes sound financial sense and that we wouldn't want to "do a Leeds" and jeopardise our future by taking any unnecessary chances. To those people, I would point out the fact that this is a football club and the top line priority of a football club should be to improve the performance of the team on the pitch in order to win trophies. That's it! Perfectly simple!
Instead here is a list of what is most important to Levy and his imperial overlords across the Atlantic, ENIC
Fatten up the value of the club so it can be sold for a healthy profit
Sell as many NFL shirts as possible
Gain a reputation as a club that is so much of a ball ache to deal with that no one will ever even consider doing business with us again
I'm not saying that we need to go out and spend a load of money on some inferior piece of Eurotrash in the way that so many clubs in the league have but when you consider that we are just 2 points behind oil-rich Citeh and 6 points off The Bin Dippers at the top of the league, it does make you wonder what could be achieved if we put football back at the top of the agenda? In fact, Liverpool would be the ideal example of a club that has identified what it needed to go to the next level and then went into the transfer market and to buy it - that's how easy it is!
For Spurs, even off the back of their 6-2 hammering of a woeful Everton side, it is painfully obvious that they lack genuine class in the centre of midfield. Winks is a decent young player and Sissoko has improved immeasurably from when we signed him but neither are good enough to deliver a title. Dembele was the quality of player that was required but he peaked 2 years ago and should've been replaced in the summer. Dier is a utility player and Wanyama seems to have gone AWOL for the last 12months.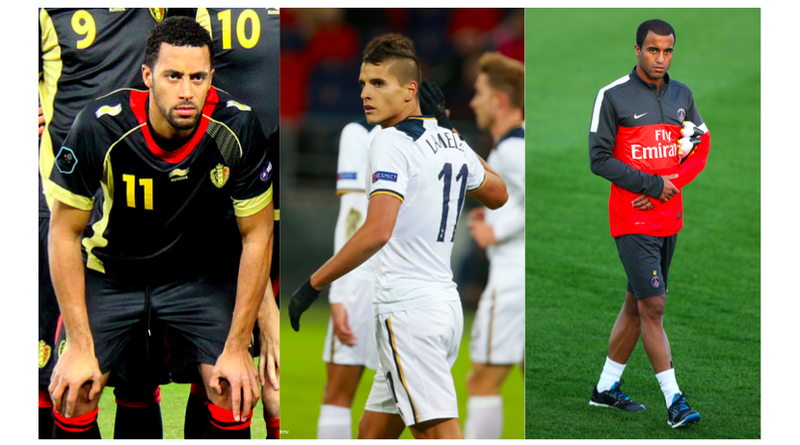 In attacking areas Eric Lamela has never been able to find his feet and given that Poch has managed to get the best out of almost every first team player he's had at the club since his arrival it's probably worth assuming that running around the pitch like a headless chicken is all Lamela has to offer. Equally, while Lucas Moura has done well in fits and spurts, I don't see him as any kind of a world beater and his signing last January (the last that Spurs have made) should be consider one for strengthening the squad not the starting 11.
Please Daniel, Can we have some more?
So this Christmas Daniel, all I'm asking for is 2 players just 2 players that could make an impact on our threadbare squad and maybe just maybe win us something! I'm not asking for rumours about players coming in or press conferences where our beleaguered manager has to tow the company line by stating "how difficult the market is right now" or "how close we came to signing x, y, z". Come the end of the end of the season such platitudes and soundbites won't mean a thing.
I'm sure Poch won't have an issue in giving you a long list of players that he thinks could improve the squad but just in case he doesn't, here are 2 lads that would comfortably fit the profile of the type of player that we could use on the pitch and also adhere to your blueprint for a signing who is unlikely to decrease in market value anytime soon.
Of course, identifying players isn't even half the battle with you is it Daniel? We've still got to overcome your micro-managing, master negotiator bullshit that has alienated almost every single football club in Europe that has ever been foolish enough to try and do business with Tottenham Hotspur. Stop waiting until the last possible minute to make your move in the transfer window. Stop making unrealistic low ball offers that get us laughed out of the talks before they've even started and when a deal is finally struck, stop trying to re-negotiate the terms at the 11th hour. Good God man we've all had to put up with enough of this behaviour during the Brexit negotiations so give us something relatively quick, clean and painless. Give us a new name to sing on the terraces of the new stadium that you've spectacularly failed to deliver on. Give our manager who is courting attention from the cash-flushed mega-clubs of world football a reason to stay with us and finish what he started. Give everyone here a reason to believe that Tottenham Hotspur Football Club is more than just a series of numbers on a balance sheet.
Audere est facere Daniel

To dare, is to do.