A look at some of the weirdest mascots in football
This post was inspired by 2 strange mascot related events within the space of a few days. Firstly the University that I work at hosted a charity fun run this weekend (5km and 10km events) and decided to help promote the event with the use of a mascot. The problem was no one could work out what the mascot actually was. I maintain that it was a dog but others have argued it was a rabbit. This was followed up yesterday afternoon by a student dressed as a giant condom wandering around campus in a bid to promote safe sex. All can I say is that the moron in the costume sure as hell isn't at risk of getting any sexually transmitted diseases because no one is going to shag him for the remainder of his studies.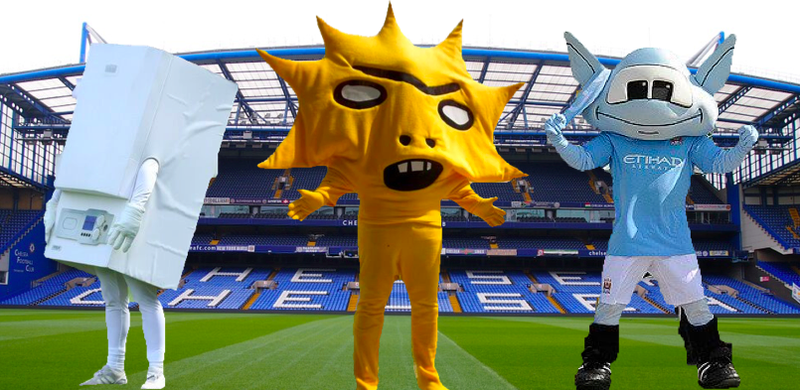 Following those 2 incidents my friends and I started chatting about the weirdest footballing mascots that we had seen and came up with the following examples.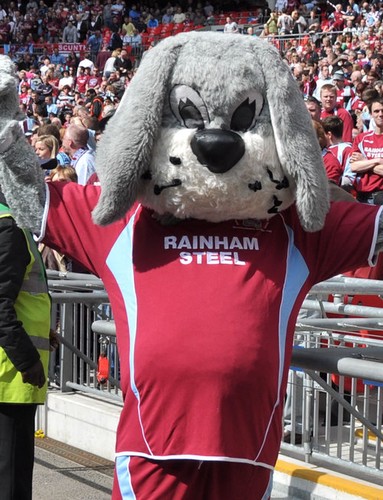 Scunny Bunny
Scunthorpe United
You've got to feel for Scunny Bunny the mascot of Scunthorpe United, not only does he appear to be an overweight rodent with a debilitating case of myxomatosis but his own fans once turned against him. In 2007 a petition was created by the Scunthorpe faithful to have Scunny replaced by a lion. Apparently, a bunny costume just wasn't intimidating enough for Iron's fans who have clearly never watched the movie Donnie Darko.

.
Moonchester and Moonbeam

Manchester City
The majority of these weird mascots come with the mandatory half-baked origin back story the like of which is usually reserved for Marvel Comic films. Manchester City decided to go to such lengths with their mascots concocting the tail of 2 aliens from Blue Moon that have travelled across time and space to supporter the Citizens, abduct small children (as demonstrated in the picture) and teach the world of football about the wonders of financial fair play.

.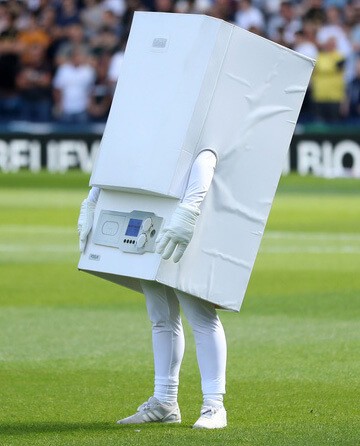 Boiler Man
West Brom
A relative new-comer to the scene is West Brom's mascot Boiler Man. No back-story here just good old fashioned marketing as West Brom sell-out their half time entertainment to a sponsor selling, you guessed it, boilers. I wonder whether impulse purchases of combi-boilers in the Midlands have risen dramatically since his arrival? Whatever the answer he certainly is heating things up at the Hawthorns (all other crap puns welcome)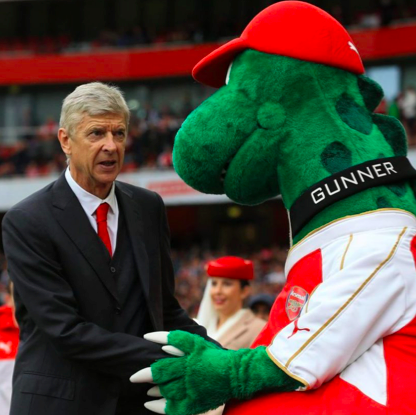 Gunnersaurus
Arsenal
Only one of the characters in the picture alongside is extinct - Answers on the back of a postcard! You've got to feel for Gunnersarus, a creature that has survived 60million years and the extinction of the rest of his kind only to find himself having to watch Arsenal week in week out. I can only imagine that he sits at home wishing for the day that meteor returns to finish the job.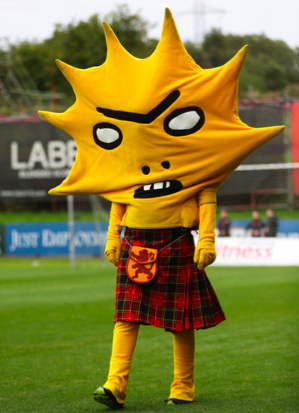 Kingsley
Partick Thistle
I think that this mascot should probably come with some kind of a warning that he may not be suitable for small children. What appears to me the stuff of infant nightmares is, in fact, the creation of renowned Glasgow based artist David Shrigley who states that the mascot represents the angst that football fans feel. Ummm, yeah ok David, I have to say I was feeling fairly relaxed until I saw the monstrosity that your mind created.
.
Kingsley seems to have sparked a range of memes around the internet mainly centring around his likeness to a Simpsons character on meth. Here are a few of the best that I could find
Below is my addition - A homage to the shower scene in Alien 3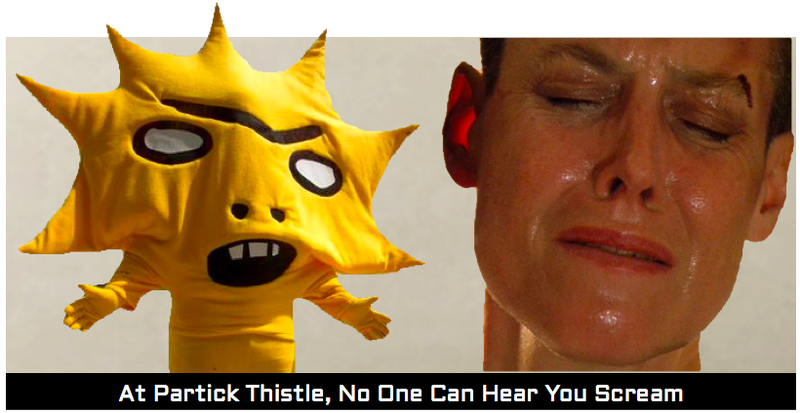 .
Do you know of any other weird and wonderful mascots in the world of sport?