As we head into January, the transfer window for Premier League clubs will open once again and Football fans across the world will begin following the plethora of rumours that spring up at this time of year with renewed hope that their team will make that big money signing that can take them to the next level.
Of course, for all the signings that will have supporters chanting a new hero's name in the stands, there are those that each and every club would rather forget had happened. Rather than writing an endless list of such players, I tried to shape a starting 11 based on the worst transfers in the history of the Premier League. While performance on the pitch was a factor when selecting the players, I also sort to consider the often farcical nature of the transfer itself when making the final decision on who to include.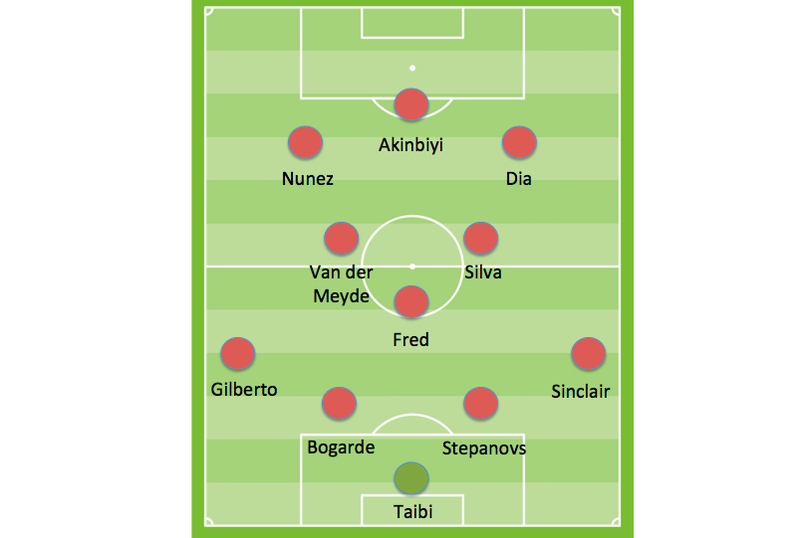 Goalkeeper - Massimo Taibi (Manchester United)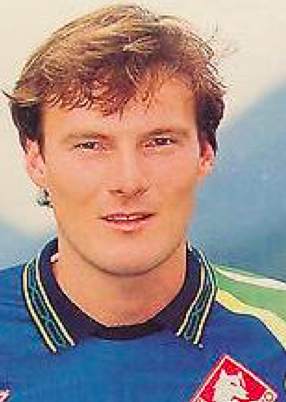 You've got to have some sympathy for the man who was brought in to replace the great Peter Schmeichel at United and it is hardly the first and certainly won't be the last time that a player has struggled to adapt to the pressures of playing at Old Trafford. A spectacular error in a match against Southampton where Taibi let a regulation save go through his legs led to him being dubbed The Blind Venetian. He only made 4 appearances for United with his final game for them being a 5-0 drubbing at the hands of Chelsea where United may as well have played a phone box in goal for all the good the Taibi did!
Left-Back - Gilberto (Tottenham Hotspur)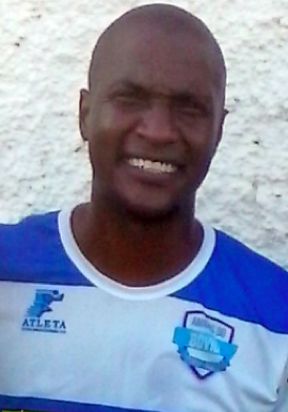 Of course he's going to be a great signing he's Brazilian! How many clubs and their supporters have fallen for that old trick? In fact, Gilberto was the first Brazilian to ever play for Spurs and as such he has established a strong precedent for the club wasting money on samba footballers with Heurelho Gomes and Paulinho being strong contenders for spots in this 11. He only made 7 appearances for Spurs and he was subbed at half-time in 3 of those matches which goes some way to telling you just how poor he was! Oh but he did score a goal against West Sham - lol!
.
Right-Back - Frank Sinclair (Leicester)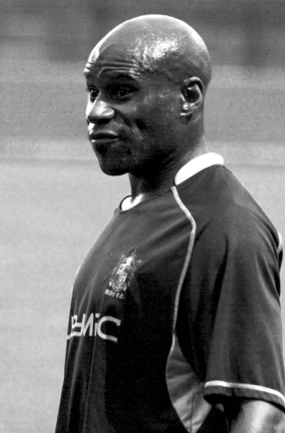 In recent years Leicester have earned a reputation for unearthing some real quality in the transfer market including the likes of Mahrez, Kante and everyone's favourite Pikey, Jamie Vardy. However, Frank Sinclair is the first of 3 players on this list that Leicester have signed and probably wish they hadn't. Brought in as a defender, Sinclair also discovered an eye for goal but unfortunately for him that was his own goal. These weren't just unlucky deflections or wrong place at the wrong time sort of efforts, they were bullet headers and 30-yard screamers. I highly recommend watching the below video!
Centre-Back -Winston Bogarde (Chelsea)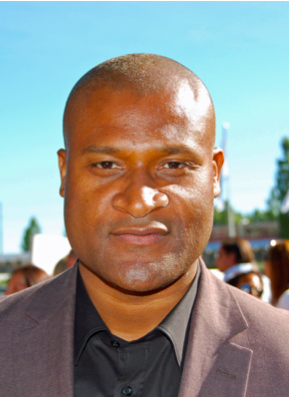 It's difficult to find a picture of Winston Bogarde in a Chelsea shirt because in his 4 years at the club he made just 9 appearances! Signed just before Gianluca Vialli left Stamford Bridge, new coach Claudio Ranieri wanted nothing to do with the Dutchman but rather than leave, Bogarde who had played for Ajax, Milan & Barcelona prior to coming to England decided to run-out the 4 years on his 15 million pound contract. Even spending years training with the youth team wasn't enough to convince Winston to move on. That money was his and he wasn't about to budge!
Centre-Back - Igor Stepanovs (Arsenal)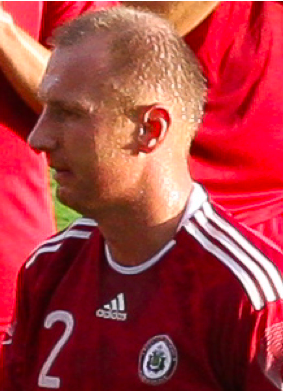 Back at the turn of the century, Southampton had a striker called Marians Pahars who was dubbed the Latvian Michael Owen. I can only assume that fellow countryman Igor Stepanovs modelled himself on Titus Bramble because some of the giant centre-back's efforts in the Premier League were just as comical. Signed to replace the great Tony Adams, Stepanovs made just 17 appearances in the Premier League during a 4-year spell including being part of the defence that shipped 6 goals to title-rivals Man United in 2000. @ablaze wrote a great article on Arsenal's defensive woes
Midfield - Fred (Manchester United)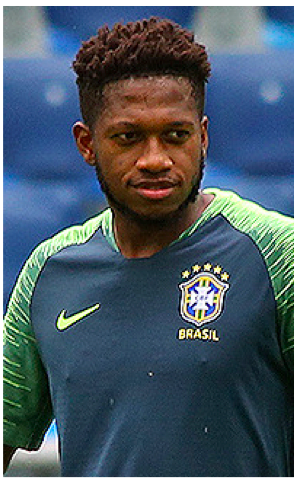 Is it too soon to label this guy a flop? I mean I could have selected any number of United midfield follies in this list - Anderson, Kleberson and the mighty Eric Djemba-Djemba all spring to mind. However, United didn't pay 64million Euros for those pieces of footballing garbage and if you believe rumours in the press recently then United needn't have paid so much for this one. The story is that Shakhtar were hoping to get a bid in the region of 25million for Fred and the whole boardroom fell about laughing on receipt of an offer of 60million. Then some bright spark decided why not ask for more? United duly stumped up another 4million and the Shakhtar Board went out for a very expensive dinner!
Midfield - Adrian Silva (Leicester)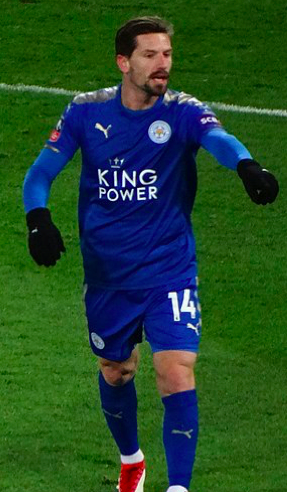 Would fax machines still exist if it weren't for football clubs? A once essential piece of office kit the facsimile can transmit copies of documents across the world in a matter of minutes. Unfortunately for Adrian Silva that wasn't fast enough as Leicester missed the deadline for registering their £22million signing with FIFA by 14 seconds! Try using email guys, it's really much faster! Silva was therefore ineligible to play for the club for 5 months and in the year that has now passed since he made his debut things haven't' improved much. He's failed to make a matchday squad since September and looks likely to leave this January - I presume all the paperwork will be ready well in advance!
Midfield - Andy Van Der Meyde (Everton)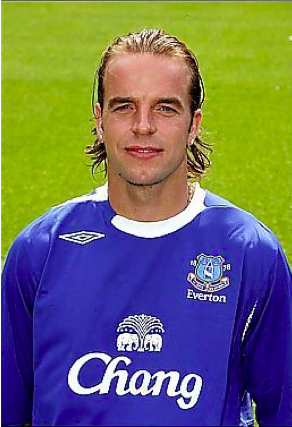 Another Dutchman who arrived in the Premier League with a decent pedigree, Van Der Meyde battled alcoholism and drug addiction through his 4-year spell with Everton during which he made just 20 appearances. In between fallings out with then manager David Moyes, he also managed to have his house burgled which included him losing his Ferrari and pet dog (the dog was later found).
Van Der Meyde never recovered from his off-field troubles and despite returning to his native Holland he retired at the age of 31.
Forward - Milton Nunez (Sunderland)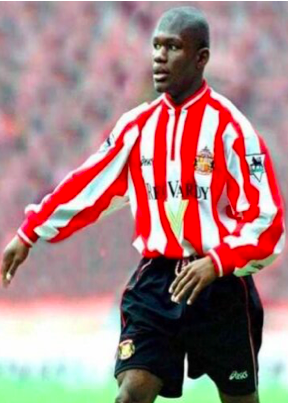 Signing players with little to no knowledge of them is commonplace in the EPL. However, Sunderland's due diligence on this Honduran striker was so poor that rumours have it they signed the wrong player! In an interview given by Nunez in 2017, he claims that he didn't know why he ended up in the freezing cold of England's North-East and that it was actually his strike partner Adolfo Valencia that Sunderland wanted to sign from Greek side PAOK. He made just 1 appearance for Sunderland in his 2 years at the club before heading back to the warmth of Latin America.
Forward - Ali Dia (Southampton)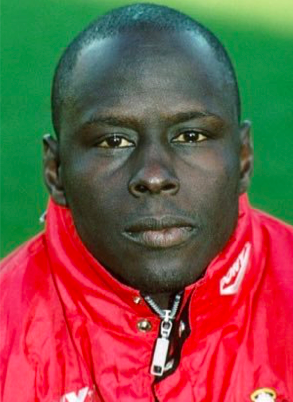 And his legend will live on! I never rated Graeme Souness as a manager and to have to listen to him spout nonsense as a Sky Sports pundit still grates. He likes to portray himself as a hard man with an equally sharp footballing brain. If I was part of that Sky team, I'd take great pleasure in reminding the angry Scotsman that not only did he get fooled into signing George Weah's cousin as a trialist for Southampton, he actually played a guy who looked like he'd struggle to get a game for a pub team in the greatest league in the world!
Forward - Ade Akinbiyi (Leicester)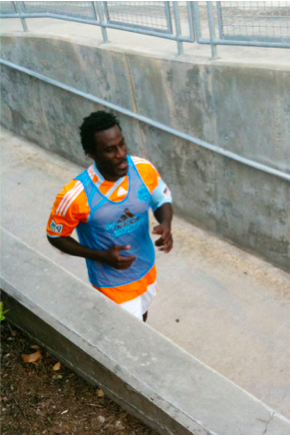 I can only assume that what occurred at Leicester during this period was some sort of Freaky Friday type deal whereby their centre-forward swapped footballing personalities with their centre-back. While Frank Sinclair was banging in own-goals left, right and centre, Leicester's new striker couldn't buy a goal! Not only did it take Akinbiyi 782mins to score his first goal for Leicester he missed a host of very easy chances in the interim to the extent that he was booed off by his own fans during a 4-1 defeat by Liverpool, a game in which any genuine poacher would have scored a hat-trick.
There are many, many other candidates for this list. Please let me know of any players you think would qualify as one of the worst signings in Premier League History in the comments below