The coronavirus pandemic that halted football for 3 months has cost Spurs somewhere in the region of £200million with the club having taken out a government loan of £170m to help cover the shortfall. Despite the cash injection, the Spurs board have been quick to state that this money will not be used within the transfer market this summer and manager Jose Mourinho has also hinted that while reinforcements will be brought in, the club will be making strategic acquisitions in a couple of key positions and potentially shopping for free agents and loan deals. Here, I run a rule over the players being linked to Spurs who would not require a transfer fee.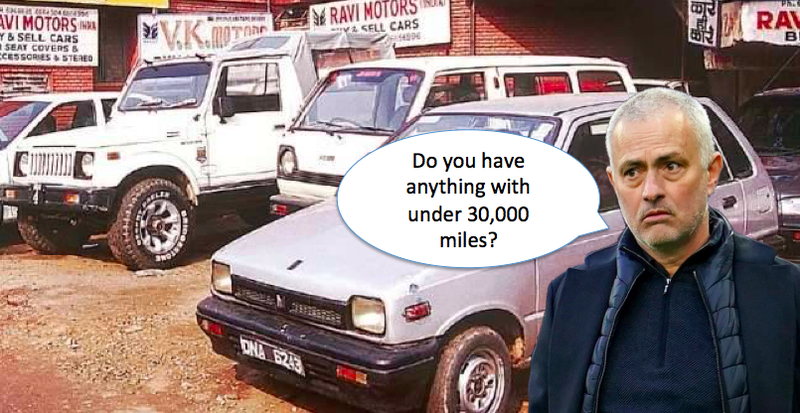 Willian
The Brazilian is out of contract at Chelsea and with the club having a lot of young talent on its books it seems they are unwilling to offer Willian the 3-year deal that he wants. At 31, this is likely to be the last big contract that the winger can demand and a move to play under former manager Jose Mourinho has been rumoured. Wide forwards are probably not a priority position for Spurs in this transfer window with the club having the likes of Heung-Min Son and Steven Bergwijn on their books plus several squad options but Willian would certainly add depth and quality as well as being able to fit in with the manager's plans with relative ease.
Remember Spurs came very close to signing Willian in 2013 before Chelsea swooped in at the last minute. He has since gone on the make 331 appearances for The Blues scoring 60 goals. A lot of clubs will be taking a good look at a player who has a reputation for being a hard-working professional and as such, it remains to be seen whether Spurs will be unable to match the wages that others can offer. They do have the advantage of the player's relationship with Mourinho and reports that he and his family are keen to stay in London.
Transfer chances: 40%
Ryan Fraser
Another wide forward out of contract who in fact will be leaving Bournemouth next week after he refused to sign a short-term deal to see him through to the end of the season. Again, questions could be asked whether this is a priority signing for Spurs given that he plays in the same role that key-man Heung-Min Son prefers off the left. If Spurs do move for the Scottish international it would also raise serious doubts over the future of young forward Ryan Sessegnon who only signed for the club last summer but has struggled for game time under Mourinho.

Fraser had a good season for Bournemouth in 2018/19 but has fallen away this year, perhaps distracted by the constant transfer speculation following his decision to not extend his stay with the Cherries. If Spurs have ambitions to challenge for silverware on a regular basis then they may wish to aim a little higher.
Transfer chances 30%
Thiago Silva
PSG look set to offload a lot from their wage bill this season with Thomas Meunier a man heavily linked with a free transfer to Spurs already having departed for Dortmund and Edinson Cavani also out of contract this summer.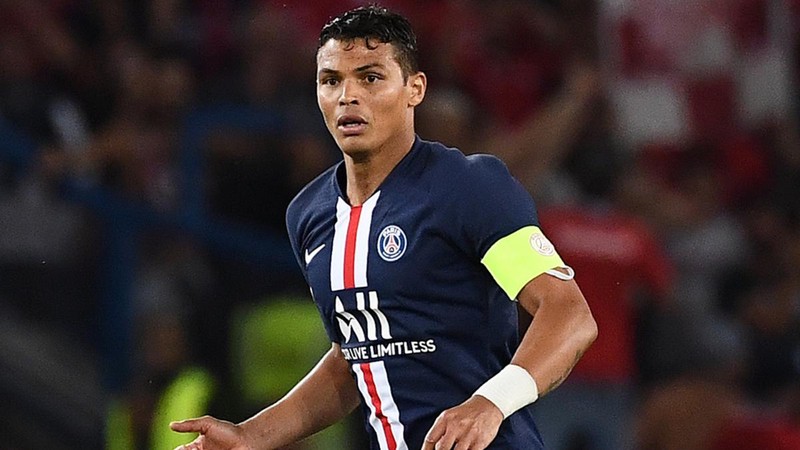 At 35-years old Thiago Silva has had a glittering career and is an iconic player for the Brazilian national team. Spurs will be losing Jan Verthonghen this summer and so strengthening the backline does look like a distinct possibility. A short-term deal for a player like Silva would allow Tanganga time to develop but the fact that Mourinho has reinstated Eric Dier at the heart of Spurs defence perhaps hints that he may feel he has enough options in that position. Even if Mourinho does decide he'd like another CB, signing a player like Thiago Silva would not be in keeping with the kind of transfer policy we've maintained since the departure of Harry Redknapp.
Transfer Chances 20%
Zlatan Ibrahimovic
I'm just throwing this one in there for fun really. Zlatan signed a short-term deal to play for AC Milan earlier this year and despite being 38-years old has still managed to bag 4 goals in 10 appearances. He does, of course, have a history with Mourinho at both Inter and Manchester United while Spurs have been looking at bringing in cover for Harry Kane for what seems like an eternity.
Ibrahimovic is a massive personality and it's difficult to know how such a player would impact the dressing room particularly if he wasn't a regular starter. I'm sure a lot of Spurs fans would be happy to see this legend done the Lillywhite of Spurs but the chances of that happening look pretty slim.
Transfer Chance 5%
Do you think Spurs will sign any of the above players? Which free agents are your club being linked with?