36 hours on from the defeat against Manchester United and I feel like I've gone through a fairly wide range of human emotions. It started of course with anger, anger at a needless square pass being comfortably cut out and leading to a United breakaway goal. During the 2nd half, that anger quickly changed to frustration to the point at which I actually found myself pulling at my hair in a classical caricature-like manner. By this time my wife had wisely relegated me to watch the match in the kitchen to ensure that the kids didn't catch any of the expletives issuing from my mouth. However, with 15mins to go, while Spurs continued to create chances, I had already reached the stage of acceptance. Acceptance that our strikers thought that the aim of the game was to see how many times they could hit David De Gea, a goalkeeper who found their efforts to score so lamentable that he didn't even bother to use his hands most of the time.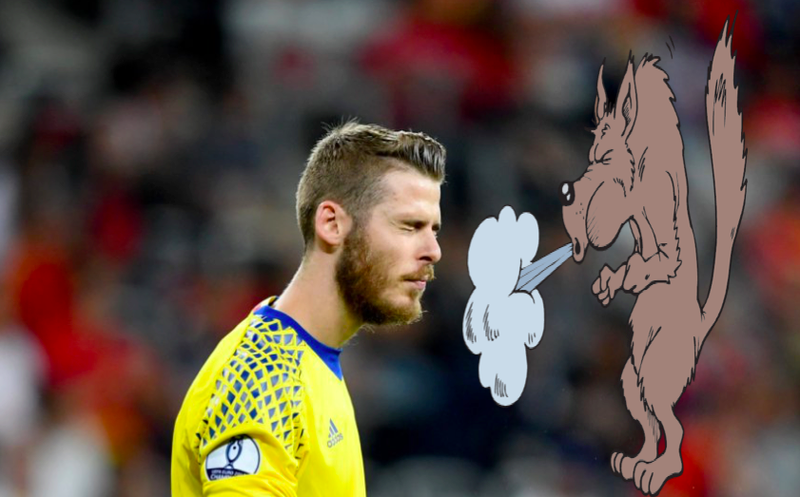 Post-match my initial thought was that United were lucky. All this talk about Solksjaer being United's long-term saviour seemed a little OTT given that they'd just been played off the park for 45mins and but for our strikers suffering from what I hope is a temporary form of tunnel vision then surely we would have obliterated them. Stats don't lie right!

So there you have it, a win by numbers, the footballing equivalent of a moral victory. "We was robbed" seemed to be a common viewpoint trending twitter on Sunday night from us Spurs fans and for a little while I was willing to go along with the aggrieved masses, shaking their fists at the footballing Gods who had denied us the 3 points that were rightfully ours.
However, therein lies the problem. Nothing in football is guaranteed and only the sides that take their chances and avoid the fairly obviously laid traps of the opposition will emerge victorious. The below graphic shows just how wasteful Spurs were yesterday, hitting 5 of their shots straight down De Gea's throat with a further 6 shots landing somewhere close to the North Circular. Luck had nothing to do with Spurs defeat this weekend and while De Gea played fairly well, I think that the raft of posts both on this platform and in the mainstream media claiming him to be United's guardian angel are a little far fetched. Had he have let in a couple of those tame finishes from Kane, Alli and co. presumably, the same bloggers and pundits would be holding him accountable for the loss - those were saves you would expect him to make 99 times out of a 100.

There is also a sense of Karma about United's victory on Sunday. Afterall Spurs managed a 3-0 in the reverse fixture that occurred last August which in reality was itself something of a "lucky" result and flattering scoreline for us. United had more possession that day (57% to 43%), they had more shots (23 to 9), they had a higher success rate with their passes (77% and 68%) as well as a whole set of other statistics which probably show that at least on this occasion, Mourinho (remember him?) was right to bemoan his side's inability to get the points from the game that their performance probably deserved. For United that night it was the woeful finishing of Romelu Lukaku who at nil nil was handed another gift from a Tottenham full -back (this time Danny Rose) that he was unable to accept. If anything that game should have served as a warning to Spurs to ignore all other indicators of a good performance and follow the sage-like words of Michael Owen "Whichever team scores more goals usually wins."
So 2 home defeats on the bounce have ended any hopes that we might have had of challenging for the title this year. To be quite frank, any sane Tottenham Hotspur supporter (spot the oxymoron) knew we never had a cat in hells chance of winning the thing in the first place as I pointed out in a post before Christmas. These 2 defeats only serve to underline the fact that we have a threadbare squad that looks more likely to lose several of its key players than to add to it. When your main attacking threat to come off the bench and change things is Fernando Llorente then you know you are in trouble!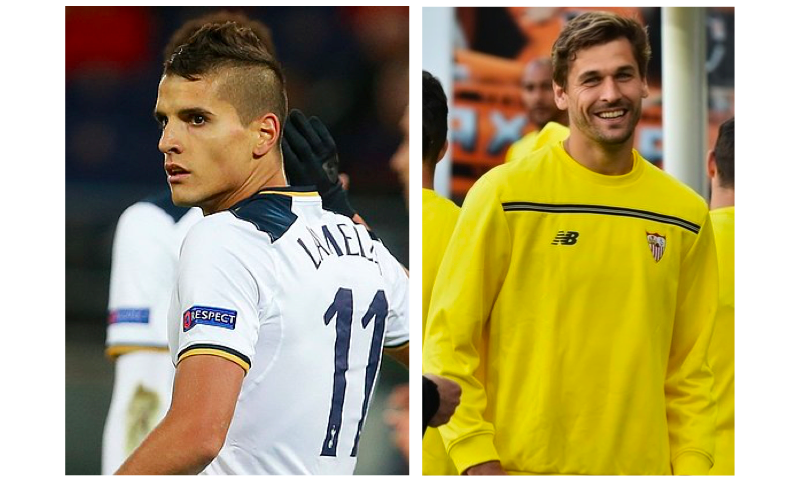 Given that Poch is a supposed target for United, he must have spent the 2nd half of the game casting an envious eye over his soon to be employer's bench. Solskjaer had Lukaku, 3 goals in his last 3 games to call upon. Poch had Fernando Llorente scourge of the mighty Tranmere Rovers warming up for him. Solskjaer had the craft and guile of Juan Mata available should he need it. Poch had the gaunt-faced waste of space that is Erik Lamela ready to come on and make the kind of impact that a peashooter would against a knight in full armour. Of course, if those 2 trump cards fail then the only other options were 2 centre-backs, a left-back and an 18-year-old with a whole 5 Premier League appearances to his name. Hell, he may as well have shoved on the sub-goalkeeper upfront, at least it would have made a point!
We are now half-way through January and there is not a signing in sight. Moussa Dembele, in my mind, Spurs best player between about 2014-2017, looks likely to be departing for the footballing wastelands of China and while he is undoubtedly no longer the player he once was the management and ownership must take full responsibility for not having replaced a key asset which as with all assets has depreciated over time!
2 trips to West London follow this defeat by United. The first to Fulham is a must win against a side that usually helps the opposition out by scoring 2 goals for them. Then, of course, there is the 2nd leg of the EFL cup at Chelsea. While it might be something of an also-ran piece of silverware, if Spurs were to lift it next month it would surely go a long way to silence the rightful criticism of this team as perennial chokers on the big occasion.