Barcelona Club Management appealed to France Winger (Ousmane Dembele) to be able to take a more responsible attitude upon its work.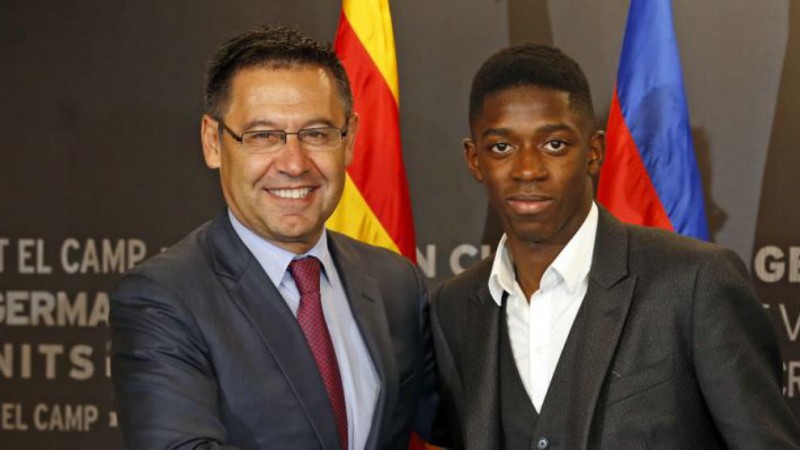 Barcelona President Josep Maria Bartomeu is very concerned about the lack of discipline Ousmane Dembele. Bartomeu set up meetings with agents Dembele, where he reveals his or her concerns.

Through an agent, Josep Bartomeu ask Dembele for more professional in carrying out his duties and attend training sessions on time. In addition, Josep Bartomeu also expects to Dembele in order to integrate itself more actively into the team, because now he could not communicate with the language of Spain, he simply communicate with people of one country as Samuel Umtiti Langlet and Clement.

In the meeting, also attended by a representative from the players, and Football Manager, Pep Segura. While representatives from Moussa Sissoko, requested that this problem does not make it to the press, since it will not benefit anyone, particularly if Barcelona want to sell it, it is definitely a transfer price can plummet sharply, Dembele and Barcelona will experience losses.